Kawhi Leonard is one of the best small forwards in the NBA and here are his net worth, salary, final records and endorsements
Kawhi Leonard Facts
| | |
| --- | --- |
| Birth Place | Los Angeles, California |
| Father's Name | Mark Leonard |
| Mother's Name | Kim Robertson |
| Star Sign | Cancer |
| College | San Diego University |
| Net Worth (2023) | $80 Million |
| Salary (2023) | $42,492,492 |
| Age | 31 |
| Date of Birth | June 29, 1991 |
| Height (cm) | 201 |
| Weight (kg) | 102 |
| Nationality | American |
| NBA Draft Year | 2011 |
| NBA Draft Pick | 15th overall |
| Playing Career | 2011-present |
| Position | Small Forward |
| Teams | San Antonio Spurs (2011-2018), Toronto Raptors (2018-19), Los Angeles Clippers (2019-present) |
| Achievements | 2x NBA Champion, 2x NBA Finals MVP, 5x NBA All-Star |
| Wife/Girlfriend | Kishele Shipley |
| Children | Kaliyah Leonard and a son |
| Social Media | Twitter |
| Endorsements | New Balance, Honey |
Kawhi Anthony Leonard was born on the 29th of June in 1991. He was born and raised in Los Angeles, California. The 'Klaw' as he is known, plies his trade for the Los Angeles Clippers as a small forward.
He found remarkable success when he was with the San Antonio Spurs between 2011-2018, after being picked as the 15th overall in the 2011 drafts.
He won his first NBA championship with the Spurs in 2014, before winning it with the Toronto Raptors in 2019, after making a move to the Canada-based team in 2018.
Kawhi Leonard Stats
Final Appearances: 3
Championship Rings: 2
Season MVP: Nil
Finals MVP: 2
All-Stars MVP: 1
Leonard found success in the NBA in his very first year. He was named in the 2012 NBA-All Rookie First Team.
And, the very next year Leonard made his first NBA finals appearance against the Miami Heat. But the Spurs went down fighting to the Heat, losing 4-3. Leonard averaged 14.6 PPG and 11.1 RPG in the finals.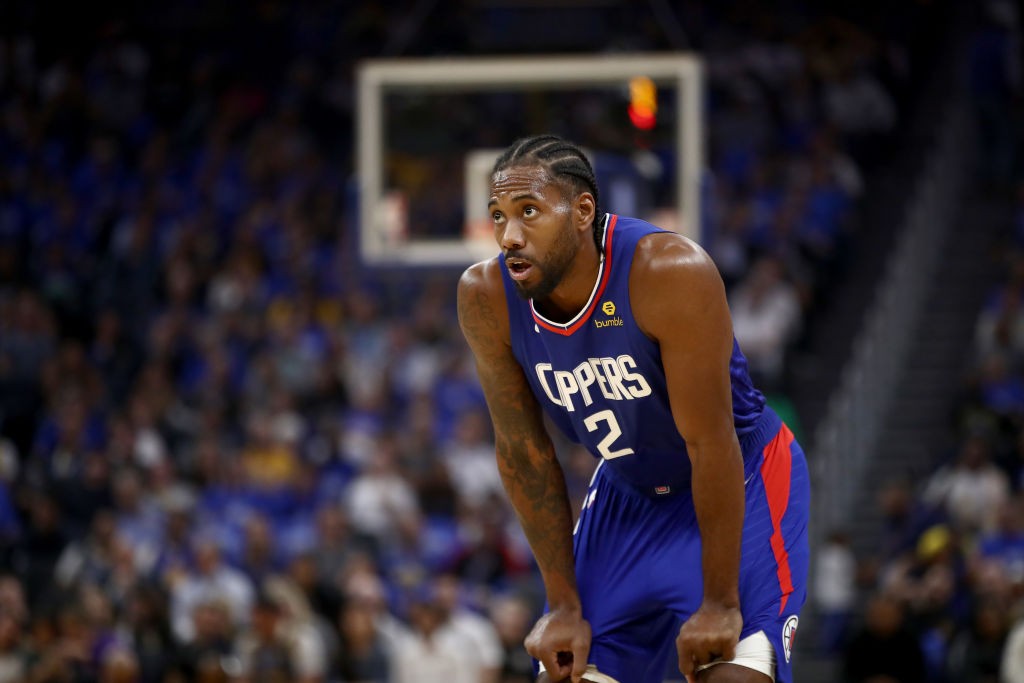 He then went on to win the NBA championship the next year, while he was also named the finals MVP. And likewise, he won it with the Raptors in 2019, once again being named the finals MVP.
Besides this, Leonard has 5 NBA All Star appearances and an NBA All Star Game MVP.
Kawhi Leonard Rings
Leonard has two championship rings alongside his name.
The Spurs inspired by a high-flying Leonard exacted revenge against the Miami Heat, after losing to them in the 2013 finals. They trounced them 4-1; a team comprised of the Big Three; LeBron James, Dwyane Wade and Chris Bosh.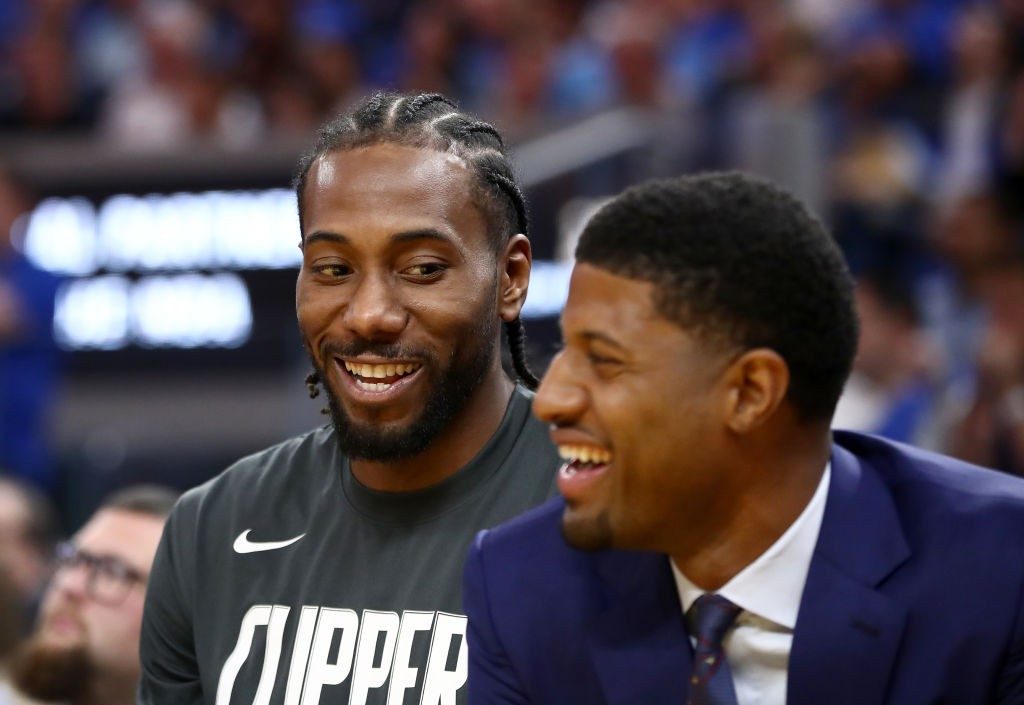 Leonard was named the finals MVP, averaging 17.8 points per game.
His next final appearance didn't come until he moved to the Toronto Raptors. However, in the very first year he led them to the finals against Golden State Warriors, and eventually to victory, as they won 4-2.
Once again, Leonard was named the tournament MVP. He also became the first person to win Finals MVP with a team from each conference.
Kawhi Leonard Net Worth and Salary
Kawhi Leonard has a stunning net worth of $80 million. He joined the LA Clippers in 2019 under a three-year, $103 million contract with an option for one more year.
Leonard was ranked number 43 in the Forbes' List of World's highest-paid athletes for the year 2020. His annual salary for the year 2021 was around $23 million. Besides this, Leonard owns some expensive homes in Los Angeles.
However, in 2023 Leonard is expected to make a whopping $42 million.
Kawhi Leonard Family and Personal Life
Leonard was born to Mark Leonard and Kim Robertson. He has four sisters and is the youngest child in his family. Tragically his father was shot dead in 2008, and until today the murderer has never been found.
Leonard has been in a long-term relationship with his girlfriend Kishele Shipley. The pair have two children, a daughter named Kaliyah Leonard born in 2016 and a son about him they haven't opened up much.
'Klaw' is otherwise a largely private man. He rarely gives interviews and usually prefers to stay away from the limelight.
Kawhi Leonard Endorsements
Leonard earns around $5.5 million from his endorsements alone. He is the face of New Balance's basketball division, and has been a part of it since 2018.
Leonard was previously a part of Nike's Jordan Brand, whom he later sued, since they used his 'Klaw' logo, claiming he was the one who designed it.
Leonard also has endorsement deals with Honey, a subsidiary of PayPal and with Cargo Jet Airways.
Kawhi Leonard Shoes
Leonard became a part of the New Balance's basketball division only in 2018, after a bust up with Nike's Jordan brand.
And in 2020 August his first official signature shoe was released, named the KAWHI. And, in the next year KAWHI 2 was recently released. They feature Leonard's famous KLAW logo.
With Leonard's multi-year deal New Balance are expecting to establish themselves as Basketball shoe giants, competing against the near-monopolistic Nike.
More NBA Articles:
Follow our dedicated NBA page for more NBA articles and news updates