UFC star Jorge Masvidal has risen up the ranks after a tough start to his MMA career and here is all about his net worth, family and more
Jorge Masvidal facts
Birth Place
Miami, USA
Father's Name
Jorge Masvidal Sr
Mother's Name
Mama Dukes
Star Sign
Scorpio
Net Worth (2023)
$ 6 million (estimated)
Last Fight Earnings
$871,000
Age
38
Date of Birth
November 12, 1984
Education
St. Brendan High School
Nationality
American
MMA Debut
May 24, 2003
MMA Record
35-16
Divisions
Welterweight, Lightweight, Featherweight
Achievements
#1 contender for UFC Welterweight title
UFC BMF Champion,
AFC Featherweight champion
Fastest KO in UFC history
Wife
Iman Kawa (Separated), Maritza Masvidal (rumored – not legally separated)
Children
Two daughters and one son
Endorsements
Reebok, Metro PCS
Social Media
Instagram, Twitter, YouTube
Jorge 'Gamebred' Masvidal is a real rags-to-riches story if there ever was one in the world of MMA.
The 38-year-old has spent more than a decade in the business and he finally is getting the adulation and support he deserves.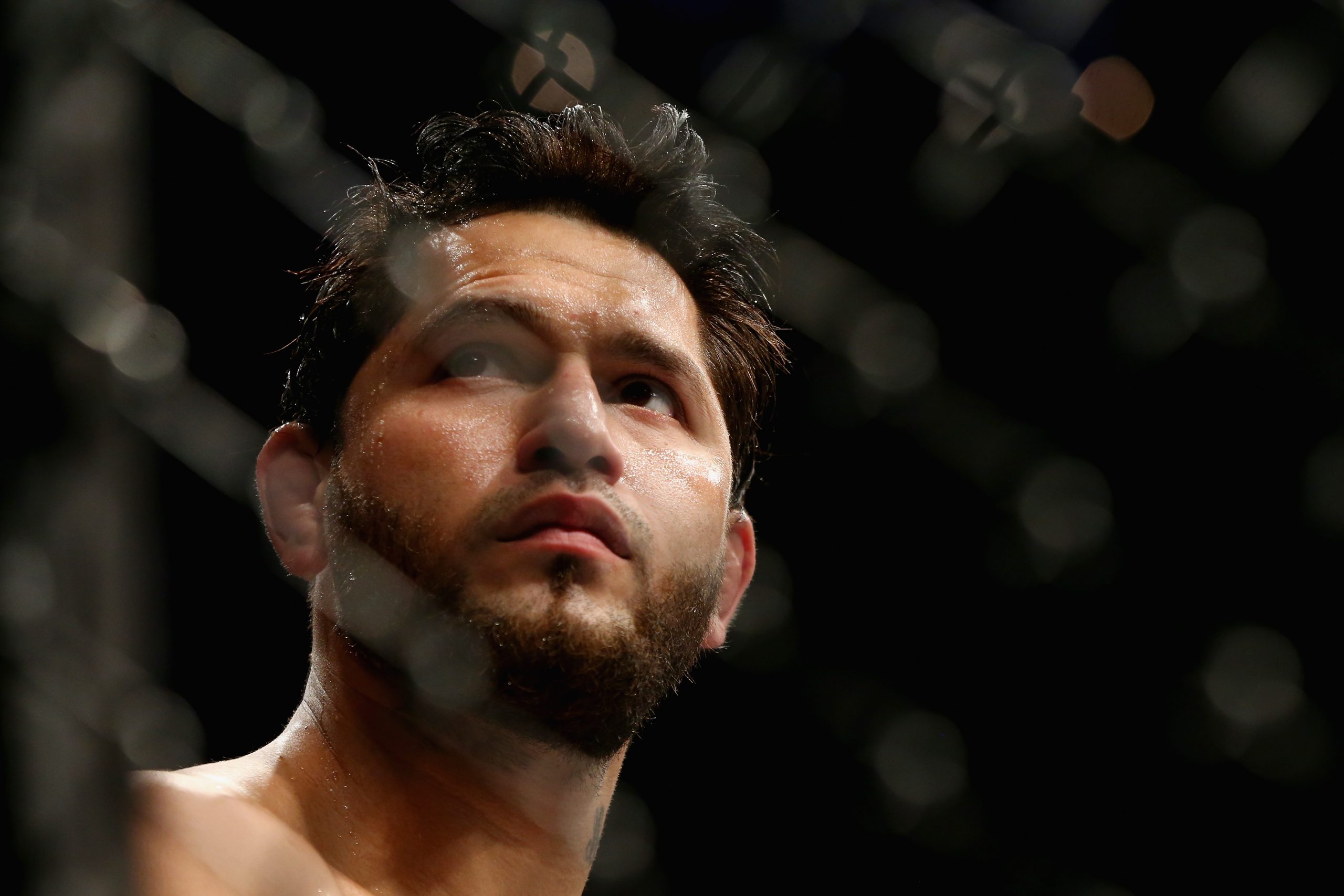 Gamebred has been through several ups and downs during his UFC career, but he seems ready for a big move now.
The American is set to face Gilbert Burns in UFC 287 on April 9, 2023, and here is all you need to know about Gamebred.
Jorge Masvidal MMA career
Masvidall actually started his MMA career by taking part in street fights around Miami. Masvidal also used to train with legendary MMA star Kimbo Slice and spent a lot of time in gyms.
The MMA star also opened up and said he would sleep in cars and gyms as he tried to make his name big in the fighting world. However, Masvidal always knew he was going to make it big and always put in a lot of hard work.
The American has fought for several promotions over the years but made his MMA debut for the AFC brand. Masvidal has fought for BodogFIGHT, Strikeforce, Bellator, G-Force and many other promotions across the world.
He got his break in the UFC in 2013 and made his UFC debut on UFC Fox: Henderson vs Melendez. Masvidal won his UFC debut fight by defeating Tim Means and was already 23-7 before this clash.
He then got a couple of shots at Kamaru Usman for the UFC Welterweight title but lost both.
In March 2022, Masvidal lost to Colby Covington but had his biggest payday by making $871,000.
Jorge Masvidal MMA record
Masvidal started his fighting career in 2003 and has worked a lot over the years. Currently, his record stands at 35-16 and he is on a three-fight losing streak.
Masvidal also has had some excellent fights over the years. He beat Nate Diaz to become the first BMF champion in the UFC and also holds the record for the fastest knockout.
That took place at UFC 239 when he knocked out Ben Askren after just five seconds. Gamebred is one of the toughest fighters in the world and he never backs down from a clash.
Masvidal then got two chances to fight Kamaru Usman and get the Welterweight title, but he failed in both attempts at UFC 251 and UFC 261.
Jorge Masvidal family, wife and kids
There isn't much known about Masvidal's marital status given that the American has kept things under wraps for years.
The 37-year-old has three children, one son and two daughters but nothing much is known about the trio.
There is no information regarding his previous relationships either or about his wife, but there have been rumours of him dating Iman Kawa, but again, everything is sketchy.
Masvidal doesn't have too many photos of his family on social media either, and that might be done to keep them safe from the glare of the media.
There have also been reports of Masvidal being legally married to Maritza Collado. According to Masvidal's rival Colby Covington, Maritza was the one who took care of himself and 'Gamebred' during their early MMA days.
Jorge Masvidal net worth
Details regarding Masvidal's net worth are sketchy too with one report suggesting that he is worth over $1million.
However, that number would have shot up after his UFC 244 fight against Nate Diaz for the BMF title.
Masvidal made $500,000 from that fight alone while Diaz also made the same amount in the losing cause.
The American also made $100,000 from that incredible win over Askren. He would have earned more thanks to the knockout ending of the clash.
His last payout was over a whopping $871,000 in a losing cause to Covington at UFC 272.
Masvidal possibly doesn't get a regular salary and all his earnings are based on UFC payouts and any sponsorship or business deals he has.
The BMF champion also forayed into the mezcal business. He launched El Recuerdo de Oaxaca Joven in 2020 with Recuerdo Mezcal.
FAQs about Jorge Masvidal
How old is Jorge Masvidal?
Jorge Masvidal is 38 years old.
How tall is Jorge Masvidal?
Jorge Masvidal is 180cm tall.
What nationality is Jorge Masvidal?
Jorge Masvidal is American.
What is Jorge Masvidal's nickname?
Jorge Masvidal is called Gamebred.
Is Jorge Masvidal married?
Jorge Masvidal had a relationship with Iman Kawa but the pair have been separated. Masvidal also has three children with his relationship with Kawa.
When did Jorge Masvidal make his UFC debut?
Jorge Masvidal made his UFC debut against Tim Means on April 20, 2013. Masvidal also won that fight.
More UFC news
Follow our dedicated UFC page for instant UFC news and updates