Jiri Prochazka is the next big thing in the UFC Light Heavyweight division
Former RIZIN star Jiri Prochazka spoke in great length on the Hair and the Beard.
The 27-year-old is a former champion in RIZIN and won his debut fight at UFC 251. Prochazka easily defeated Volkan Oezdemir with a stunning overhand right and is aiming for the gold in the division.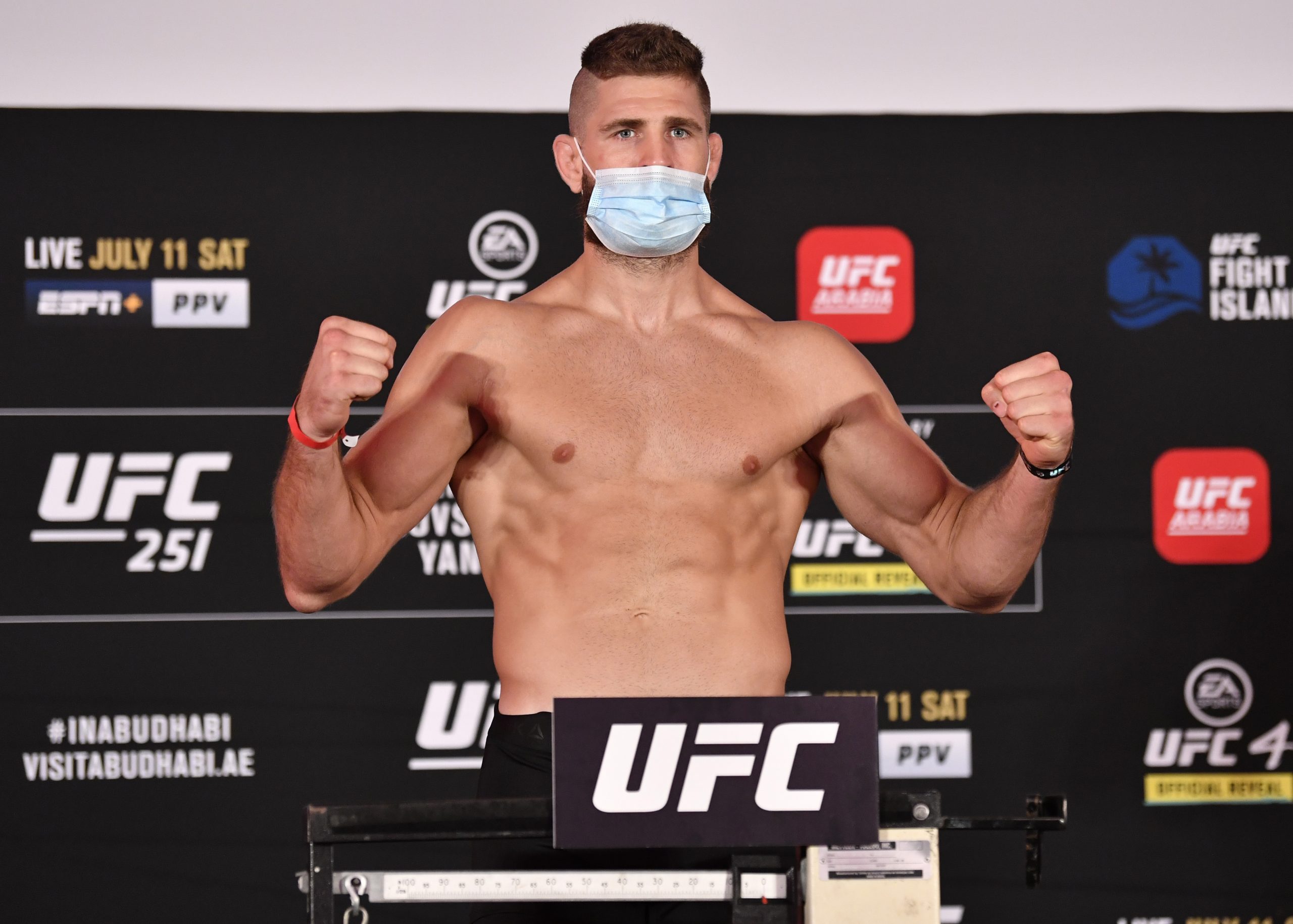 The Czech Republic star already has 31 bouts under his belt and with so many fights, there are certainly rituals that he spoke about.
Most sports stars have a pre-match ritual that they do without fail. Prochazka claimed he had some rituals but didn't want to follow them all the time. However, he did highlight that meeting his family before a clash was important:
"I had these rituals but I don't want to be fixed at something because the present moment is giving me every time a new chance to show my power.

"Sometimes I do that, every time before a fight, I go to my family, my grandmother, grandfather, all my family and then I go with a pure mind to the fights, just this."
Avoiding meat before a fight
The Czech star was then asked if he took up a special diet before fights. Prochazka explained that he wanted to stay light and pure ahead of clashes:
"To feel my stomach and my body must be pure. I need to feel just pure energy and the meat is sometimes good to take power from the meat, not just protein, but power from the meat in the preparing it is important, before fights in important moments it is very necessary to have a pure stomach."
Prochazka added that he needed to feel light ahead of fights and this was one reason why he didn't take meat before clashes.
The 27-year-old further claimed that he wasn't nervous ahead of his UFC debut and believed he had more than enough skills to win every clash in the promotion.
The Light Heavyweight division needs more firepower to chase down Jon Jones, and it will be interesting to see what is next for the Czech giant.
This was an exclusive interview from the Hair and the Beard podcast. For more exclusive interviews and content please follow the link. 
More UFC news
Follow our dedicated UFC page for instant UFC news and updates