Jiri Prochazka Net Worth: The Czech is one of the best light heavyweights in the UFC, here is everything you should know about his net worth, salary and more
Jiri Prochazka Facts
Birth Place
Znojmo, Czech Republic
Father's Name
N/A
Mother's Name
N/A
Star Sign
Libra
Net Worth (2023)
$1million
Last Fight Earnings
$502,000
Age
31
Date of Birth
October 14, 1992
College
Masaryk University
Nationality
Czech
MMA Debut
April 7, 2012
MMA Record
29-3-1
Divisions
Light Heavyweight
Achievements
Rizin FF Light Heavyweight Champion,
GFC Light Heavyweight Champion
Wife
N/A
Children
N/A
Endorsements
Fortuna, Activ Box, Jetsaam 3 Gym, Fitcann,
Wo Clubb, Telly, BJP
Social Media
Instagram, Twitter
Jiri Prochazka was born on October 14, 1992, in Czech and Slovak Federative Republic. He was a man of many talents when growing up as he played amateur football, was a freestyle BMX rider, and a floorball player.
He began practising Muay Thai kickboxing at the age of 16 and immediately after his graduation from the academy, won a Muay Thai national championship in 2011. His base as an MMA fighter was already formed by then and he made his professional MMA debut shortly after.
Prochazka fought in a number of MMA promotions in his home country and abroad, but really started to make a name for himself at Rizin FF in Japan, where he also became the light heavyweight champion. The only was up from there and he got a contract with UFC, making his debut in the promotion on July 12, 2020.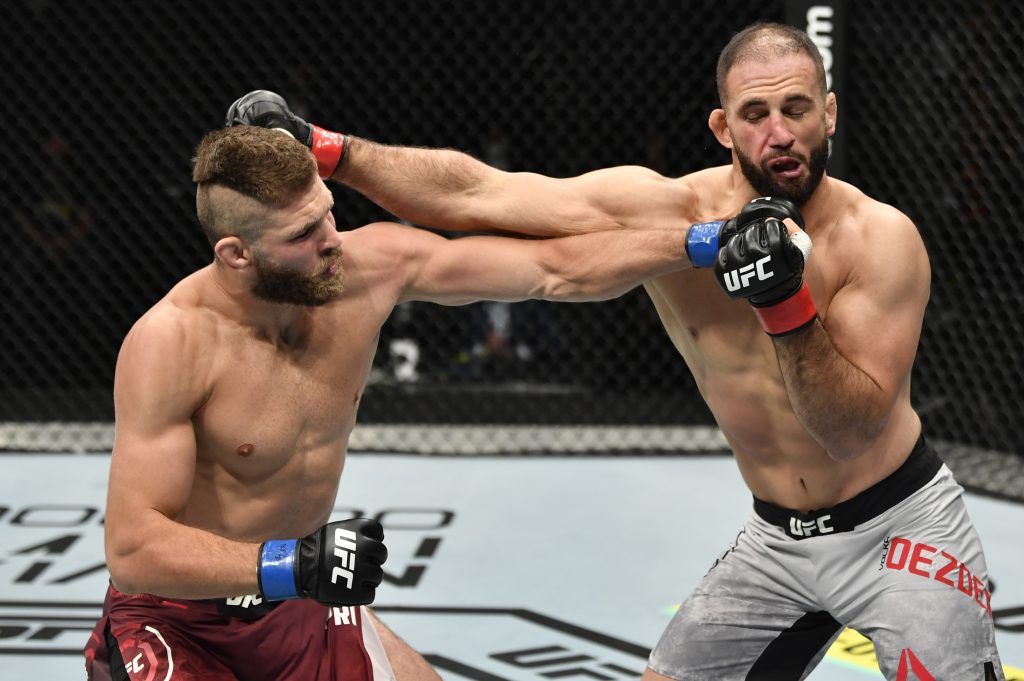 Jiri Prochazka Net Worth and Payouts
Jiri Prochazka is believed to have a net worth of approximately $1million as of 2023. This figure is largely down to his time at Rizin FF in Japan and his solitary fight in the UFC last year would have also gone on to contribute to this figure.
For his brutal KO win over Dominick Reyes in May 2021, Prochazka earned $214,000.
He then won the title against Glover Teixeira at UFC 275 which saw him earn an impressive $502,000.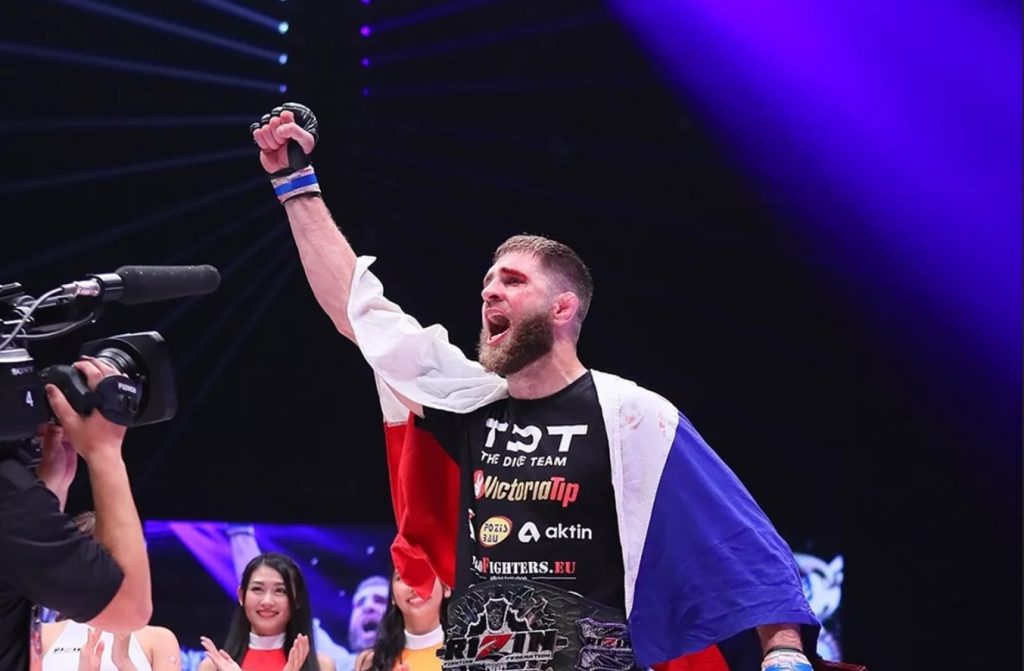 His previous payouts in other promotions are not known. But he will undoubtedly add to his earnings in the coming years as he is just getting started in the UFC.
Jiri Prochazka MMA and UFC Record
Prochazka has a pretty impressive 29-3-1 professional MMA record and is yet to lose in the UFC, albeit fighting just once in that promotion. The majority of his showings came back in Japan at Rizin.
He is on a 13-fight winning run with his last loss coming against Muhammed Lawal at Rizin World Grand Prix: Part 2 – Iza in 2015. He then had his revenge against Lawal as he beat him at Rizin 15 to win the inaugural Rizin light heavyweight championship.
The Czech fighter went on to defend that belt at Rizin 20 against C.B. Dollaway before his UFC call-up finally came in the first half of 2020. In a much-anticipated match, Prochazka beat Volkan Oezdemir of Switzerland at UFC 251 in July 2020. He is yet to fight since.
Jiri Prochazka Girlfriend, Family, Endorsements
Prochazka reportedly is single but it is unclear if he has a girlfriend or a wife. A lot is unclear about his personal life since he has only come to the limelight recently. His social media is also filled with mostly his exploits in the gym.
Information on his parents is scarce, but it is believed that his father passed away when Prochazka was 6 years old. The Czech contender has a ton of endorsements, meanwhile, and they are listed on his personal, official website.
He is sponsored by brands such as Fortuna, Activ Box, Jetsaam 3 Gym, Fitcann,
Wo Clubb, Telly, BJP, and Vingl.
FAQs about Jiri Prochazka
What is Jiri Prochazka's net worth?
Jiri Prochazka has a net worth of approximately $1 million.
When was Jiri Prochazka born?
Jiri Prochazka was born on the 14th of October, 1992.
Where was Jiri Prochazka born?
Jiri Prochazka was born in Znojmo, Czech Republic.
What is Jiri Prochazka's age?
Jiri Prochazka's age is 31.
What is Jiri Prochazka's MMA record?
Jiri Prochazka's MMA record is 29 wins, 3 losses and 1 draw.
More UFC News:
Follow our dedicated UFC page for instant UFC news and updates