This article explores the story of Jenna Lyons and her current net worth in 2023.
Jenna Lyons Early Life
Judith Agar Lyons was born on June 8, 1968, in Boston, Massachusetts, she endured a challenging childhood that ultimately shaped her into the remarkable individual she is today. When she was just four years old, her family relocated to California, marking the beginning of a transformative journey.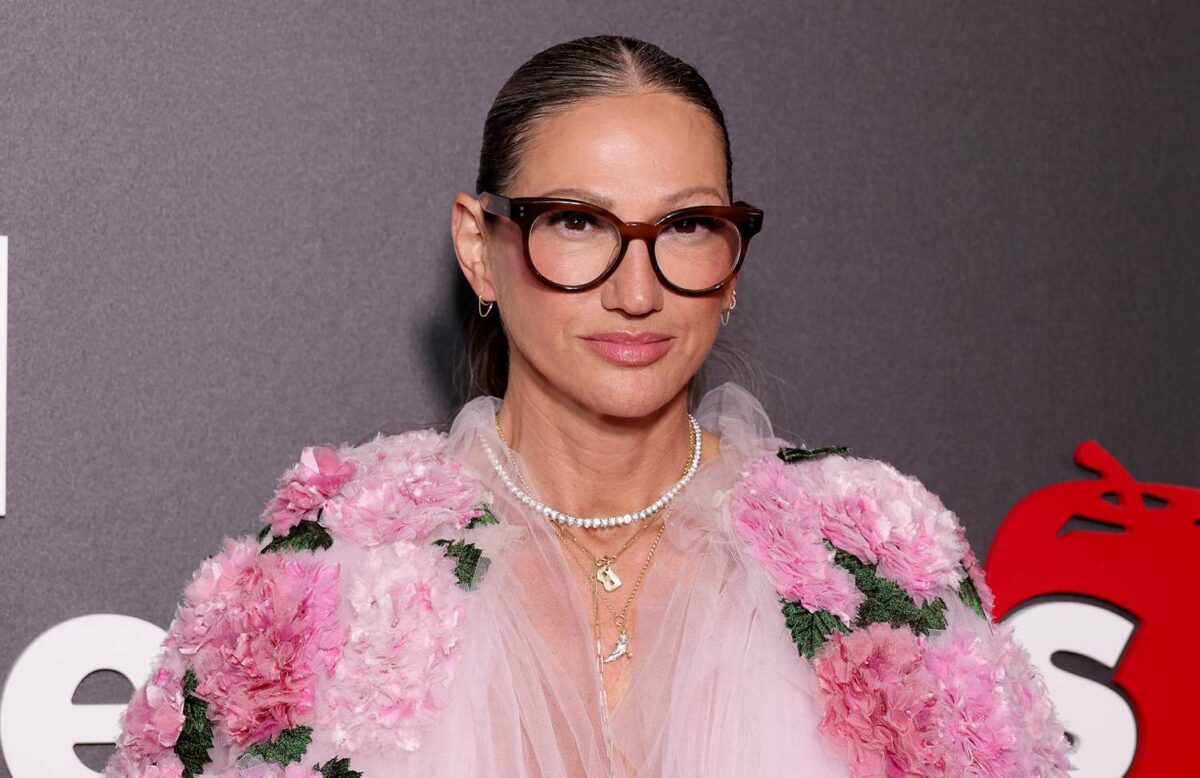 Life threw her a rough hand early on. She had a genetic condition called incontinentia pigmenti, which resulted in obvious scars on her skin, patchy hair loss, and misshapen teeth that eventually required her to wear dentures. Her physical difficulties during her formative years made her a target for persistent bullying. She was mocked for her gawkiness and health problems, but she persisted.
Despite the adversity she faced, much of her life's outlook and interests were forged during this time. She once revealed that her conditions compelled her to be introverted. Nevertheless, she discovered solace and passion in the world of fashion.
Her rebellion against the confines of her school uniform and her newfound skill in sewing during seventh grade boosted her confidence. It was her love for fashion that led her to attend Parsons, where she graduated in 1990, setting her on a path to success.
In addition to her health challenges, Lyons also weathered the storm of her parents' divorce during her early life. However, she viewed this experience as a valuable life lesson, realizing the importance of self-reliance and independence. It was a turning point that taught her that everyone has their own life to lead.
Jenna Lyons Career
Jenna Lyons embarked on her professional journey at the age of 21 when she secured her first job at J.Crew. Starting as an assistant designer in the men's wear division, her initial task was to revamp the design of men's rugby shirts for the company. Her talent and dedication quickly propelled her through the ranks, and by 2003, she had risen to the position of J.Crew's Vice President of Women's Design.
Jenna's tenure at J.Crew marked a significant era for the company, as her creative contributions played a pivotal role in its success. Under her guidance, the company's revenue soared from $690 million in 2003 to nearly $2 billion in 2011. Recognizing her exceptional talents, Jenna Lyons was appointed as the executive creative director of J.Crew in 2010, and in the same year, she assumed the role of the company's president.
However, her tenure at J.Crew concluded in April 2017. Her departure was attributed to declining sales and financial challenges faced by the company during that period. Unfortunately, her broad role, which involved overseeing all aspects of the brand's aesthetics, including store design and marketing, was not retained under the leadership of the new chief executives.
Beyond her remarkable career in fashion, Jenna Lyons ventured into acting in early 2014. She made her acting debut in the third season of the HBO series "Girls," portraying the character of a GQ editor, a role inspired by her real-life persona, according to the series creator, Lena Dunham.
In December 2020, Jenna took on the role of executive producer and star in "Stylish with Jenna Lyons," an unscripted reality competition series. The show featured contestants vying for a creative assistant position alongside Lyons and premiered on HBO Max.
In a surprising turn of events, Jenna Lyons joined the cast of Bravo's "The Real Housewives of New York City" in October 2022. Her debut season, the fourteenth of the series, premiered on July 16, 2023.
In September 2020, Jenna Lyons expanded her entrepreneurial endeavors by launching LoveSeen, a beauty brand specializing in false eyelashes. She not only co-created the brand but also assumed the role of CEO, showcasing her multifaceted talents and business acumen.
Jenna Lyons Personal Life
Jenna Lyons' personal life has seen its share of transformations. She was previously married to artist Vincent Mazeau, and their union lasted from 2002 to 2011. Together, they have a son named Beckett Lyons Mazeau, born on October 3, 2006.
However, a significant shift occurred when Jenna came out as a lesbian. This revelation was a deeply personal and somewhat traumatic experience for her, as she hadn't been prepared to publicly disclose her sexuality. At the time, she had not even confided in her friends and family about her relationship. In 2012, Jenna Lyons bravely acknowledged her girlfriend, Courtney Crangi, in a public declaration.
Their relationship, while significant, ultimately reached its conclusion, with Jenna Lyons and Courtney Crangi parting ways in December 2017. Despite the separation, Jenna remained true to herself and continued to embrace her identity.
Fast forward to 2023, and Jenna Lyons proudly announced that she is currently in a relationship with photographer Cass Bird.
Jenna Lyons Net Worth
Jenna's estimated net worth in 2023 is between $10 and $15 million, according to numerous estimates.
Her key roles as the president and creative director of J.Crew, which she held for nearly thirty years, undoubtedly made a big contribution to her considerable wealth.
Read More:
IS CHARLIZE THERON DATING JISOO? LEARN ALL ABOUT HER DATING HISTORY AND MORE
IS SARA SIDNER MARRIED? WHO IS SARA SIDNER?