This article will explore Jeff Shell's wife and more his personal life. Also let us see what is the recent steam about Jeff Shell.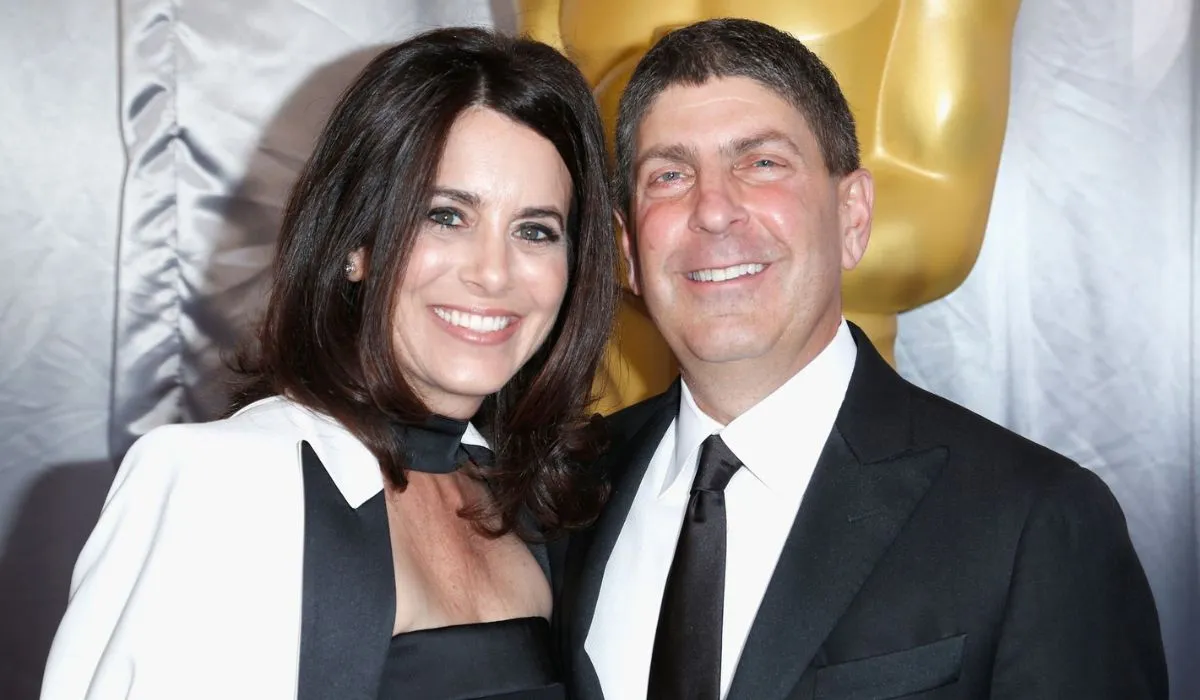 Who is Jeff Shell?
Jeff Shell is a well-known American media executive who has served in several high-level positions in the media industry. He first gained prominence as the president of FOX Cable Network Group in 2001 before moving on to become the president of Comcast Programming Group.
In 2019, Shell was appointed as the CEO of NBCUniversal, a subsidiary of Comcast, succeeding Steve Burke. He assumed the role on January 1, 2020, and reported directly to Comcast CEO Brian L. Roberts. However, his tenure as the CEO of NBCUniversal came to an abrupt end on April 23, 2023, when he announced that he would be leaving the company immediately following an outside investigation into a complaint of inappropriate conduct.
During his career, Shell has been involved in various political and philanthropic activities. He signed an open letter endorsing Barack Obama for the Pennsylvania primary in 2008 and was later appointed by President Obama as the chairman of the Broadcasting Board of Governors. He also received the Dorothy and Sherrill C. Corwin Human Relations Award from the American Jewish Committee in 2015.
In 2019, Shell and a group of investors, including Cindy Crawford, her husband Rande Gerber, Mike Meldman, and Jay Sures, announced that they would purchase the Beverly Hills deli, Nate 'n Al, to keep its doors open after three generations of family ownership.
In May 2020, The New York Times reported that Shell was considering replacing CNBC's current primetime offerings of business reality shows with right-wing talk shows to appeal to conservative viewers. This move sparked controversy and criticism from some quarters. However, Shell remained committed to his vision for the network until his departure in 2023.
Jeff Shell's personal life
Shell is known for his personal life as well. He is married to Laura Fay Shell, who previously worked for Los Angeles County Supervisor Zev Yaroslavsky as his planning deputy until 2005. Both Fay and Shell were vocal supporters of former President Barack Obama. They tend to keep their personal life private, so it is unclear if they have any children.
 He has a sister named Dana Shell Smith and a brother named Dan Shell of IMG College. Shell was also inducted into the Southern California Jewish Sports Hall of Fame in 2010.
Jeff Shell's wife
Laura Fay Shell is the wife of Jeff Shell, an American media executive who previously served as the CEO of NBCUniversal. Not much is known about Fay, as she tends to keep a low profile in the media, but some sources indicate that she is a committed advocate for women's rights and gender equality.
According to reports, Fay has worked as a planning deputy for Los Angeles County Supervisor Zev Yaroslavsky in the past. The website reports that she has also been involved with several charitable organizations that support causes such as education, healthcare, and the arts.
In addition to her professional work, Fay is said to be a devoted mother and wife. She has reportedly supported her husband's career over the years and played a key role in his success at NBCUniversal. Despite her husband's high-profile position in the media industry, Fay prefers to maintain a relatively private life and does not often appear in the public eye.
Why Jeff Shell steps down?
On April 23, 2023, Jeff Shell announced his resignation as CEO of NBCUniversal after confessing to having an improper contact with a female worker. In a statement, Shell expressed responsibility for his behaviour and offered his condolences to his NBCUniversal and Comcast coworkers.
Mike Cavanagh, president of Comcast, will now be in charge of NBCUniversal's former Shell team. Cavanagh and Brian Roberts, CEO of Comcast, voiced their sadness over the circumstance in a joint statement and emphasised the significance of preserving a work environment that values honesty and respect. In the event that any of its values or policies are violated, the company will respond right away.
Shell's departure comes as a blow to NBCUniversal, where he had been CEO since 2019. The company will need to move quickly to fill the leadership void left by Shell and maintain its position as a leading player in the media industry.
Read More:
GOT Spin off Jon Snow Show Release date – Is it still happening?
Hayley Atwell engaged: Who is the Captain America star's partner and what does he do for a living?