Jayson Tatum is one of the key men for the Boston Celtics, who plays as a power forward, and here is all you need to know about him including his net worth, salary, records and endorsements
Jayson Tatum Facts
| | |
| --- | --- |
| Birth Place | St.Louis, Missouri |
| Father's Name | Justin Tatum |
| Mother's Name | Brandy Tatum |
| Star Sign | Pisces |
| College | Duke University |
| Net Worth | $25 Million |
| Salary | $32.6 Million |
| Age | 25 |
| Date of Birth | March 3, 1998 |
| Height (cm) | 203 |
| Weight (kg) | 95 kg |
| Nationality | American |
| NBA Draft Year | 2017 |
| NBA Draft Pick | 3rd Overall |
| Playing Career | 2017-present |
| Position | Small Forward/ Power Forward |
| Teams | Boston Celtics (2017-present) |
| Achievements | NBA All-Star (4x) |
| Wife/Girlfriend | Ella Mai; Ex- Toriah Lachell |
| Children | Jayson Christopher Tatum Jr. |
| Social Media | Instagram, Twitter |
| Endorsements | Nike, Gatorade, Subway |
Since being picked as the 3rd overall in Round 1 of the 2017 NBA Draft, Jayson Tatum has been an integral part of the Boston Celtics. Just two years into his NBA debut, he was selected in the NBA All-Star team and remains one of the key men for the C's.
Jayson Tatum Stats
| | |
| --- | --- |
| Final Appearances | One |
| Championship Rings: | Nil |
| Season MVP:  | Nil |
| Finals MVP:  | Nil |
| All-Stars MVP: | Nil |
Jayson Tatum made his NBA in 2017 against the Cleveland Cavaliers and recorded a double-double in his first game. He played 80 games for the Celtics that year and helped them reach the 2018 NBA Playoffs.
Tatum averaged 13.9 points per game that season. The Celtics bowed out after a 7-game war against Cleveland Cavaliers in the Eastern Conference Finals.
The 2018-19 season saw Tatum improve even further. The Missouri-based Tatum, averaged 15.7 points that season.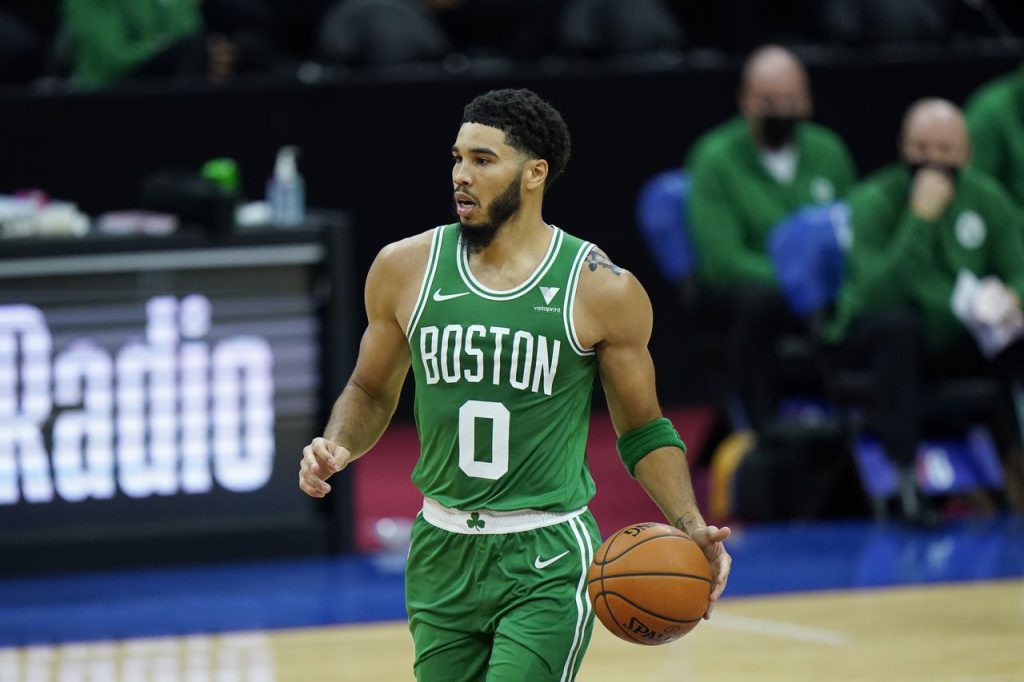 He began the season with a bang scoring 23 points and effecting 9 rebounds against the Philadelphia 76ers. Throughout the course of the season, Tatum enjoyed several 20+points outings.
In the 2019-20 season, Tatum was on a tear. His enthralling performances saw him make it to the All-Star team for the first time.
He averaged a whopping 23.4 points per game. The Celtics made it until the Eastern Conference Semifinals that year.
He continued his brilliant form into the next season as well, averaging 26.4 points per game. Despite making the playoffs the Celtics failed to get past round 1 of the NBA Playoffs.
In the 2021-22 NBA season, Tatum helped the Celtics reach the NBA Finals, however, they lost to the Golden State Warriors.
Jayson Tatum Rings
Jayson Tatum has no rings but one NBA finals appearance to his name. Nonetheless, he'll be eager to end his drought of winning an NBA title.
Jayson Tatum Net Worth and Salary
Jayson Tatum has a net worth of $25 million. This has been because of his splendid basketball career in a short span of time.
In the year 2020-21, Tatum earned an annual salary of $28.1 million. It is set to increase up to $37 million when his contract ends in the year 2026.
In 2023, he is set to make a reported $32.6 million.
Jayson Tatum Family, Personal Life and Endorsements
Jayson Tatum was born on the 3rd of March, 1998 to parents Justin Tatum and Brandy Tatum. He was born in St.Louis, Missouri. His father played basketball at the college level for Saint Louis University. He is currently a gym teacher and a basketball coach.
Tatum was in a relationship with his high school sweetheart Toriah Lachell and also with a women's Volleyball Player, Sammie Amos. Both his relationships didn't see the light of the day. However, Tatum has a child with Lachell, a son named Jayson Christopher Tatum Jr. born on the 3rd of December, 2017.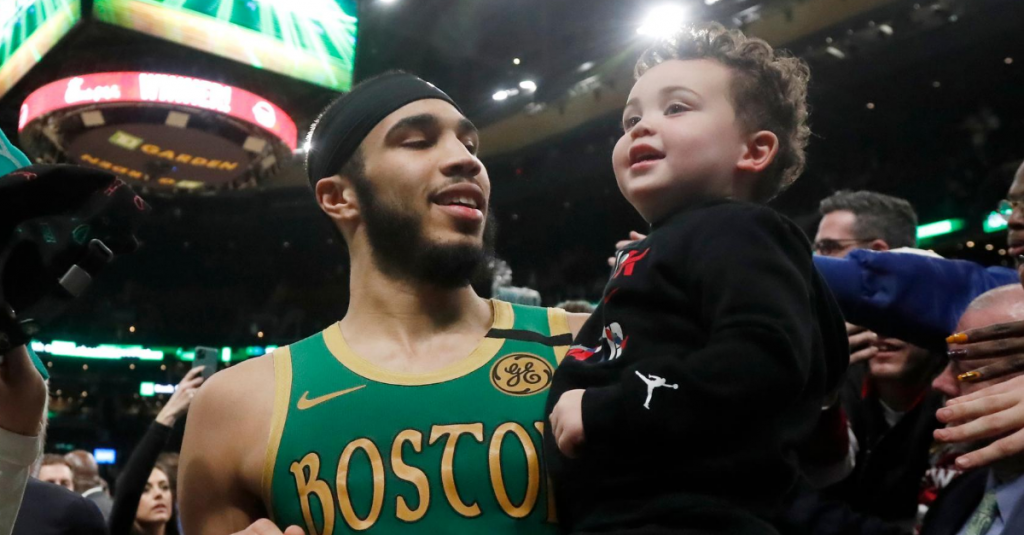 Tatum has several endorsement deals with a number of brands. The most notable ones among them are Nike Jordan, Gatorade and Subway.
FAQs about Jayson Tatum
What is Jayson Tatum's net worth?
Jayson Tatum has a net worth of $25 million.
When was Jayson Tatum born?
Jayson Tatum was born on the 3rd of March, 1998.
How old is Jayson Tatum?
Jayson Tatum is 25 years old.
Where was Jayson Tatum born?
Jayson Tatum was born in St.Louis, Missouri.
What position does Jayson Tatum play in?
Jayson Tatum plays as a small forward/power forward for the Boston Celtics.
What college did Jayson Tatum go to?
Jayson Tatum went to Duke University.
Is Jayson Tatum Australian?
No, Jayson Tatum is an American.
What is Jayson Tatum's salary?
Jayson Tatum's annual salary is currently $32.6 million as of 2023.
More NBA news
Follow our dedicated NBA page for instant NBA news and updates