James Garner linked with loan exit from Manchester United
According to Nottinghamshire Live, Nottingham Forest are 'eager' for Manchester United youngster James Garner to join them on loan for next season. Apart from the Championship side, Brighton and Hove Albion, Norwich City, and Scottish outfit Rangers also share an interest in the central midfielder.
Garner spent the last season out on loan at two different Championship clubs. He spent the first half of the season at Watford before joining up with Chris Hughton's side in the winter. Now back at Old Trafford, should Ole Gunnar Solskjaer sanction another move away from United for the 20-year-old?
No urgent need for midfielders at United
Manchester United are not short of midfielders right now, at least on paper. Paul Pogba, Nemanja Matic, Scott McTominay, Donny van de Beek and Fred are all players that play in central midfield for United – the position where Garner plays as well. Hence, there isn't really enough room for Garner to sneak into their midfield.
In fact, United's current senior midfielders themselves found it hard to get game time in the middle of the park. One such example is Paul Pogba being taken away from the middle to the left flank in order to fit other midfielders into the squad last season. Van de Beek, in fact, found it difficult to get a starting berth at Old Trafford.
Signed from Ajax in a much-hyped transfer last year for a fee rising to £39million, the 24-year-old managed just four league starts in his debut Premier League season. Hence, there is no urgency for United to get in any central midfielder. Garner, at 20, is also at an age where expecting him to start for a club like United is unrealistic.
He has just three starts for United in his entire senior career, with none of them being in the league. While he made 40 appearances in the Championship, it would be best for him to get more experience before being thrown into the lion's den that is Premier League football. And for that, the interest from Brighton and Norwich, in particular, should be welcome news.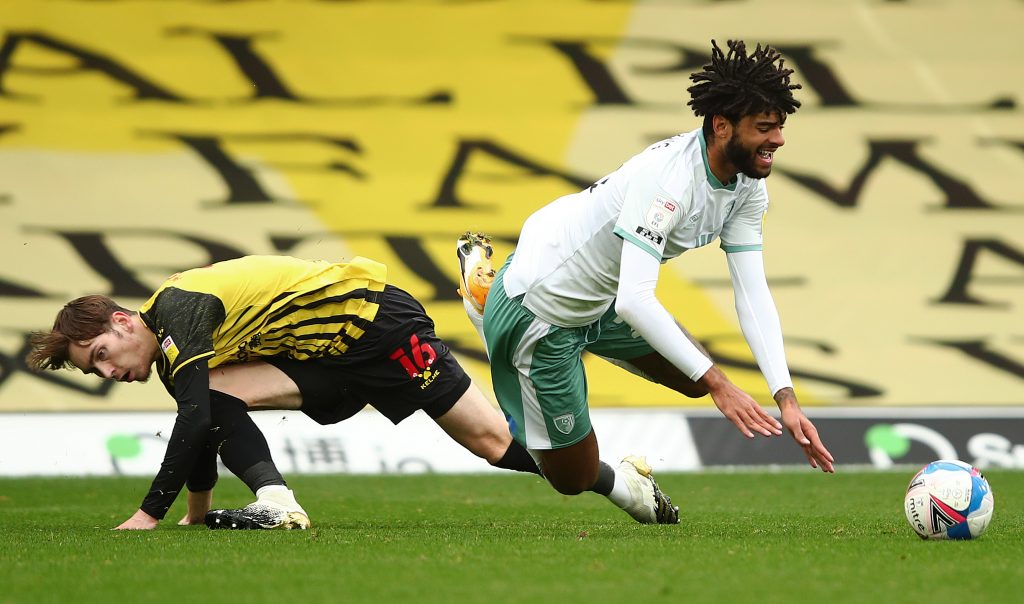 Garner needs minutes
Norwich won promotion to the English first division last season while Graham Potter's Brighton will be playing in the Premier League for the fifth season running. Both sides offer a more realistic chance for Garner to accumulate more minutes in the same league as his parent club.
Even a move to Nottingham would be good for United and the player considering the opportunities he will have to play there, while playing under Steven Gerrard at Rangers would also offer a taste of quality top-tier football. While a move to PL would benefit United and Garner more, any move that sees him start regularly would be good for the club and the player.
Read More
He can be the successor to any central midfielder that the club currently houses. Nemanja Matic turns 33 next month while Paul Pogba is out of contract next summer, showing that chances could come for him at United if he remains patient. But to be a future starter, he needs experience, which would be easier for him to get at teams outside of the Premier League big 6.