Jamahal Hill is an up and coming UFC light-heavyweight, here is all you need to know about his net worth, salary, records and endorsements
Jamahal Hill Facts
| | |
| --- | --- |
| Birth Place | Chicago, Illinois, United States |
| Father's Name | To be updated |
| Mother's Name | To be updated |
| Star Sign | Taurus |
| Net Worth | $300,000 (Estimated) |
| Last fight earnings | $110,500 |
| Age | 31 |
| Date of birth | May 19, 1991 |
| Education | Rogers High School |
| Nationality | American |
| MMA debut | September 30, 2017 |
| MMA record | 10-1-1 (NC) |
| Division | Light Heavyweight |
| Achievements | KOP light heavyweight champion |
| Wife | To be updated |
| Children | 3 daughters and 3 sons |
| Endorsements | To be updated |
| Social Media | Instagram, Twitter |
Jamahal 'Sweet Dreams' Hill was born on the 19th of May in 1991 in Chicago. He moved to Grand Rapids, Michigan when he was 12, graduating from Rogers High School in Wyoming.
He was initially interested in Basketball due to his tall frame, but later decided to pursue MMA. He holds a blue belt in Brazilian jiu-jitsu. Fighting out of Grand Rapids he represents Black Lion Brazilian Jiu-Jitsu.
Having made his MMA debut hardly 4 years ago, Hill rapidly climbed the ranks and made his entry into the UFC in just two years. He is still unbeaten in his professional MMA career.
Last Updated: 05-08-2022
Jamahal Hill Net Worth and Payouts
Hill's net worth is not exactly known, but it is estimated to be around $300,000 believed to have been made mostly from his fighting career and endorsements.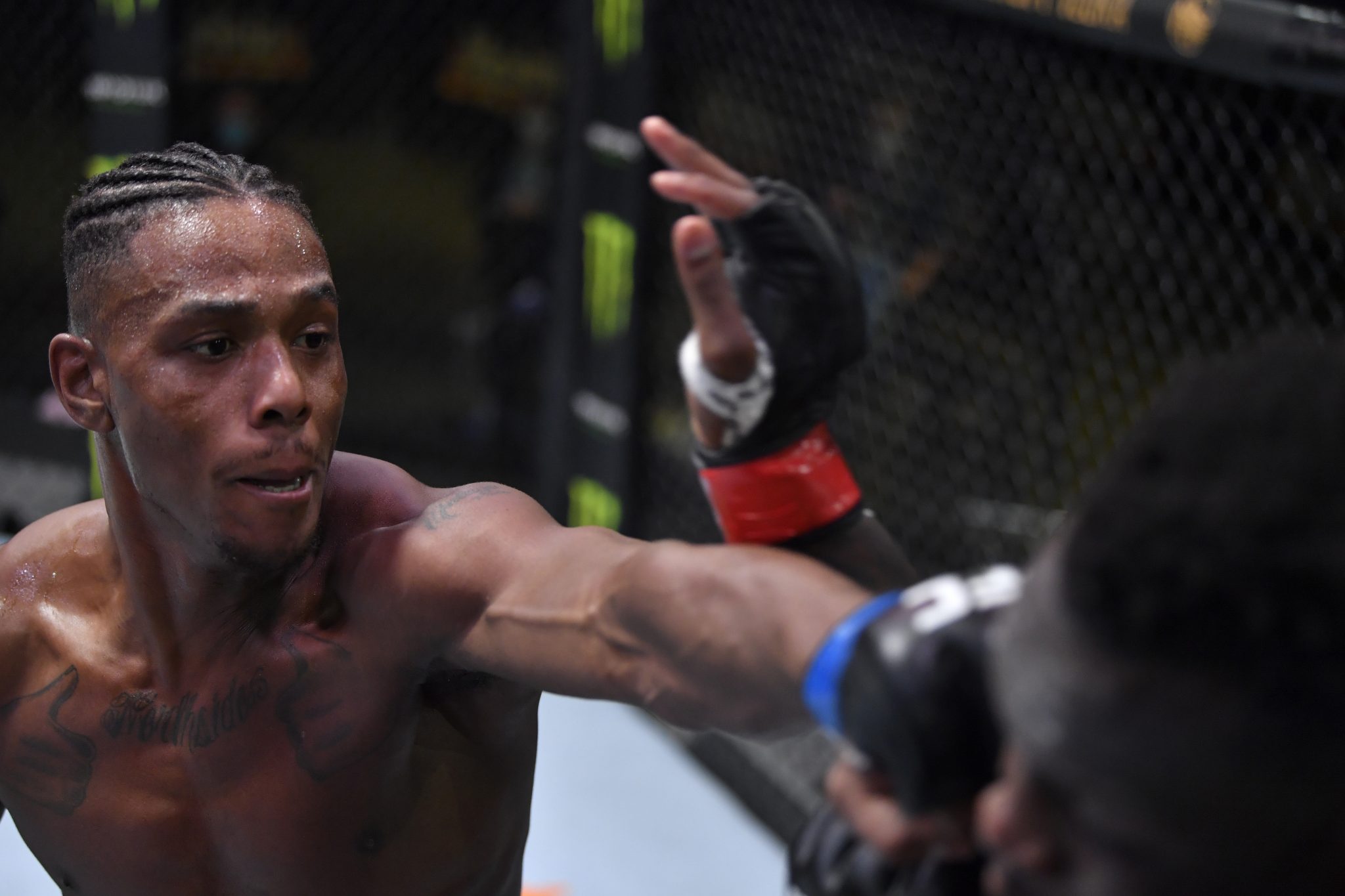 He is believed to have earned $110,000 for defeating Jimmy Crute in December last year.
His biggest payday came against Johnny Walker in February 2022, Hill earned $136,000 for his KO win.
Jamahal Hill MMA and UFC Record
Jamahal Hill made a very late start to his MMA career. By the time he made his debut, he was already 26 years old.
On the 30th of September 2017, Hill began his MMA career. He faced Alex Davidson at KnockOut Promotions and won via. submission.
In just 9 months' time he went 4-0 up in his MMA career and made his move to the Lights Out Championship. He beat William Vincent via. TKO.
He soon began grabbing eyeballs and made his way through to the UFC via. Dana White's Contender Series, where he beat Alexander Poppeck via. TKO.
On the 25th of January, 2020 at UFC Fight Night: Blaydes vs dos Santos, Hill made his UFC debut against Darko Stosic. He beat Stosic via. unanimous decision and register his seventh straight win in his MMA career.
Hill then took on Klidson Abreu and won. via TKO in the very first round. The result was later deemed a no-contest after Hill tested positive for Marijuana.
Hill's first loss came against Paul Craig at UFC 263.
His last fight was against Jimmy Crute at UFC on ESPN – Font vs Aldo. He won the fight by knockout in the first round.
His MMA record stands at an impressive 10 wins, 1 loss and 1 no contest.
Jamahal Hill Endorsements
Not much is known about his endorsement deals. In fact, Hill still has a long way to go, before he becomes a notable name. But he does have his own website sweetdreamsnation.com where he sells T-Shirts, Herb Grinders and other stuff that interest him.
One notable company Hill endorses is Koeze Company, which is a peanut butter company. They also manufacture chocolates and gourmet nuts.
Hill has been very vocal about the positive effects of Marijuana, and was a relieved man after Marijuana was dropped from banned substances recently.
FAQs about Jamahal Hill
What is Jamahal Hill's net worth?
Jamahal Hill has a net worth of approximately $300,000.
When was Jamahal Hill born?
Jamahal Hill was born on the 19th of May, 1991.
Where was Jamahal Hill born?
Jamahal Hill was born in Chicago, Illinois, United States.
When did Jamahal Hill make his UFC debut?
Jamahal Hill made his UFC debut on the 25th of January, 2020.
What is Jamahal Hill's MMA record?
Jamahal Hill's MMA record is 10 wins, 1 loss and 1 No-contest.
More UFC news
Follow our dedicated UFC page for instant UFC news and updates