Isaac Nnamdi Okoro is a professional basketball player in the National Basketball Association for the Cleveland Cavaliers and here is everything you need to know about Isaac Okoro, including his net worth, records, personal life, and more.
Isaac Okoro Facts
Position
Small forward
League
NBA
Born
January 26, 2001 (age 21)
Atlanta, Georgia, U.S.
Listed height
6 ft 5 in (1.96 m)
Listed weight
225 lb (102 kg)
High school
McEachern, (Powder Springs, Georgia)
College
Auburn (2019–2020)
NBA draft
2020 / Round: 1 / Pick: 5th overall, Selected by the Cleveland Cavaliers
Playing career
2020–present
2020–present
Cleveland Cavaliers
Social media
Instagram
Isaac Nnamdi Okoro (born January 26, 2001) is an American professional basketball player for the National Basketball Association's Cleveland Cavaliers (NBA). He was a college basketball player for the Auburn Tigers. He plays the small forward position and is listed at 6 feet 5 inches (1.96 m) and 225 pounds (102 kg).
Okoro spent four years at McEachern High School in Georgia, where he helped his team win the state championship and achieve national success in his senior year. Rivals rated him as a five-star recruit, while 247Sports and ESPN rated him as a four-star recruit. He was named second team All-SEC after his freshman season at Auburn.
Isaac Okoro Salary and Net Worth
Currently, Isaac is the 179th highest-paid NBA player and the Cleveland Cavaliers' eighth highest-paid player. Furthermore, his projected salary for 2023/24 is $8,920,794. His estimated Net Worth is currently $4 million.
The Cleveland Cavaliers signed Isaac Okoro to a four-year, $29,083,315 contract, with $29,083,315 guaranteed and an annual average salary of $7,270,829. Okoro's base salary for 2022-23 will be $7,040,880, with a $7,040,880 cap hit and a $7,040,880 dead cap value.
Isaac Okoro College Career
Okoro went to McEachern High School in Powder Springs, Georgia, and played basketball there. As a freshman, he averaged 15 points and eight rebounds per game, helping his team win the regional championship and advance to the Georgia High School Association Class 7A state quarterfinals.
By the end of his high school career, Rivals rated Okoro a five-star recruit and a four-star recruit. He chose Auburn over Florida, Florida State, Oregon, and Texas on July 25, 2018. Okoro is the second-highest-ranked commit in program history, trailing only Mustapha Heron.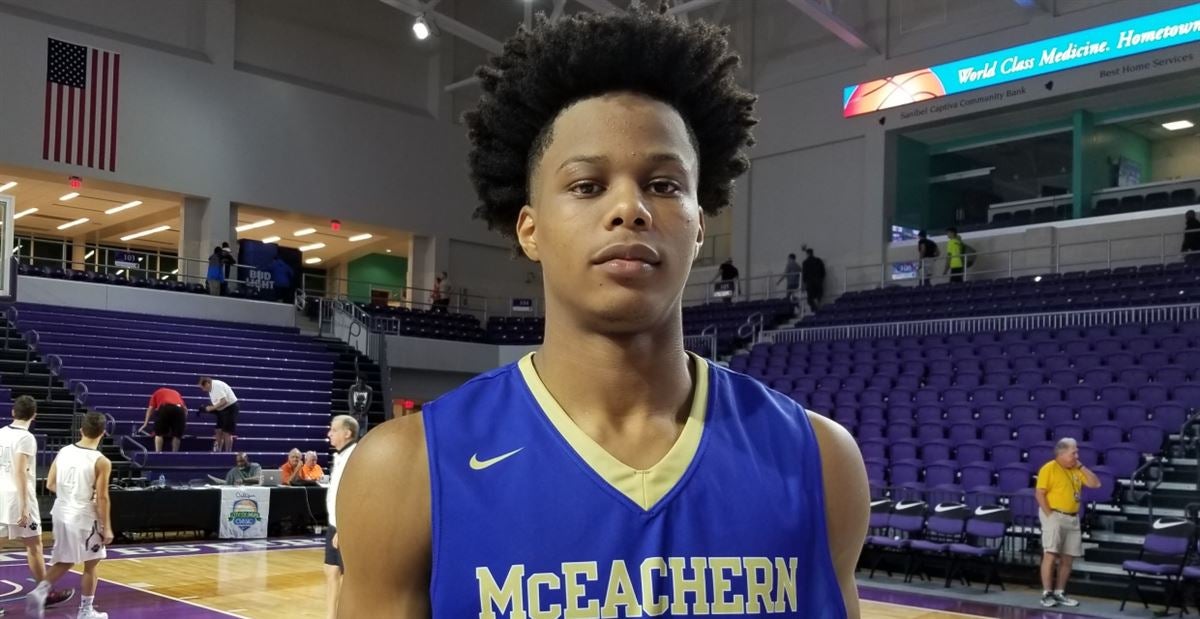 Auburn defeated Georgia Southern 84-73 thanks to Okoro's 12 points. He scored 17 points in the following game, a 76-66 victory over Davidson. On November 18, 2019, Okoro was named Southeastern Conference (SEC) Freshman of the Week. On January 8, 2020, he set a season high with 23 points against Vanderbilt. Okoro suffered a hamstring injury on February 15 and missed a game against Missouri.
Following the regular season, the league's coaches named him to the All-SEC Second Team, the SEC All-Freshman Team, and the SEC All-Defensive Team. Okoro averaged 12.9 points per game, 4.4 rebounds, and two assists. He declared his intention to enter the 2020 NBA Draft following his freshman season.
Isaac Okoro Professional Career
The Cleveland Cavaliers chose Okoro fifth overall in the 2020 NBA Draft. Three days later, on November 21, the Cleveland Cavaliers announced Okoro's signing.
He hit the game-winning and-one to make it 114-116, then converted the free throw to win the Cleveland Cavaliers' first preseason game of the 2020-21 season against the Indiana Pacers. Okoro made his NBA debut on December 23, 2020, starting and scoring 11 points, five assists, and three rebounds in a 121-114 victory over the Charlotte Hornets. Okoro set a career high with 32 points in an overtime loss to the Phoenix Suns on May 4, 2021.
Isaac Okoro Achievements and Records
NBA All-Rookie Second Team (2021)
Second-team All-SEC (2020)
SEC All-Freshman Team (2020)
SEC All-Defensive Team (2020)
Isaac Okoro Personal Life
On January 26, 2001, in Atlanta, Georgia, Isaac was born to Nigerian parents. He was also raised in his birthplace, the Atlanta area.
His father's name is Godwin Okoro, and he immigrated from Nigeria in the 1980s. His mother, Gloria Okoro, is also from Nigeria.
FAQs about Isaac Okoro
Did Isaac Okoro play for the national team?
Isaac Okoro represented the United States in Argentina at the 2018 FIBA Under-17 Basketball World Cup.
Moreover, the player averaged 4.3 points, 1.9 rebounds, and 1.6 steals per game in seven games, helping his team win the gold medal.
Is Isaac Okoro involved in charity?
Yes, Isaac often engages in charity work.
Recently, he, along with the Greater Cleveland Food Bank, J.B. Bickerstaff, the head coach of the Cleveland Cavaliers, and other Cavs coaches & staff, worked together to help feed hundreds of local families with nourishing food.