Melissa Rauch is the famous actress from Big Bang Theory and this article will explore her recent works and her personal life.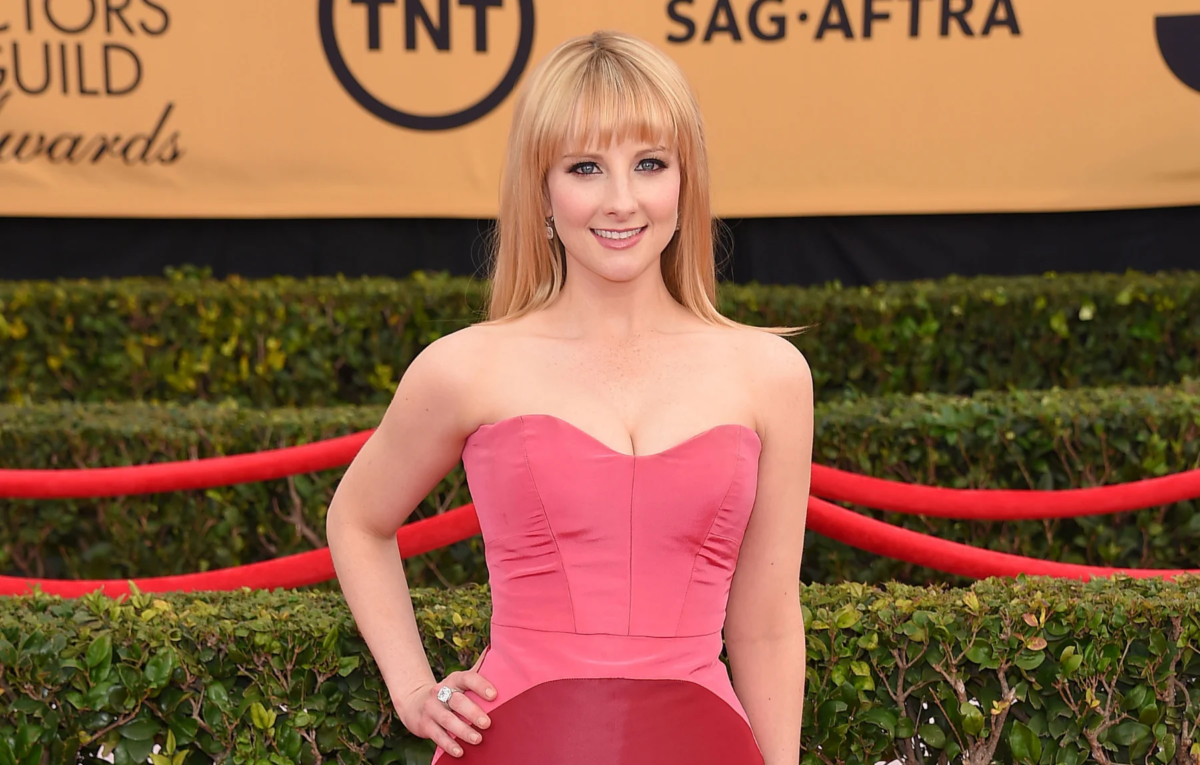 Melissa Rauch – A Short Story
She is an American actress known for her exceptional talent and versatility in the entertainment industry. Born on June 23, 1980, in Marlboro Township, New Jersey, Melissa developed a passion for acting at a young age. She attended Marlboro High School, where she found her niche in the performing arts.
After graduating from high school, Melissa continued to pursue her passion for acting at Marymount Manhattan College in New York City. She honed her skills, learned from some of the best in the industry, and graduated with a degree in Fine Arts.
Melissa's breakout role came in 2009 when she joined the cast of the popular CBS sitcom, "The Big Bang Theory." She portrayed the character of Bernadette Rostenkowski-Wolowitz and quickly became a fan favourite. Her outstanding performance in the show earned her a nomination for the Critics' Choice Television Award for Best Supporting Actress in a Comedy Series in 2013.
In addition to her work on "The Big Bang Theory," Melissa has had a successful career in film and television. She appeared in the HBO fantasy horror drama "True Blood" as Summer, and played the lead role on NBC's revival of "Night Court." Melissa also co-wrote and co-produced the 2015 sports comedy-drama film "The Bronze" and provided the voice of DC character Harley Quinn in the 2017 animated film "Batman and Harley Quinn."
Melissa's talent extends beyond acting; she is also a gifted writer and comedian. She worked as a regular contributor on the VH1 series "Best Week Ever" from 2004 to 2008. Her unique brand of humour has made her a sought-after performer on the comedy circuit.
Melissa and her Marriage life
Melissa Rauch is happily married to writer Winston Beigel. The couple has collaborated on several projects, including the book The Miss Education of Jenna Bush.
In July 2017, Rauch announced that she was expecting a child, but also disclosed that she had previously suffered a miscarriage. The announcement was met with an outpouring of support from fans and the entertainment community.
Later that year, on December 4th, Rauch took to Instagram to announce the birth of their daughter, bringing joy to their family and followers alike. Then, in May 2020, the couple welcomed their second child, a son.
Fast forward to 2023, and there are recent reports suggesting that Rauch is expecting once again. Although no official announcement has been made by the actress herself, fans are eagerly awaiting any news of a new addition to her growing family.
Despite being a public figure, Rauch has been open about her personal struggles with fertility and pregnancy loss, raising awareness and offering support to others facing similar challenges. Her candidness and resilience have earned her admiration and respect from her fans and peers alike.
Melissa Rauch Current works
Both fans of the original series and Melissa Rauch's own fans have highly anticipated her upcoming role in "Night Court". The show centres on the workings of a municipal court in Manhattan and the character played by Rauch is described as similar to her late father Harry Anderson's character.
She has expressed her admiration for Anderson's performance as Harry Stone and has said that she is honoured to be playing his daughter. She has also mentioned that she is excited to bring her own style. Adding humour to the role while staying true to the show's legacy.
Aside from her acting work, Rauch has also been an advocate for infertility awareness, having experienced fertility struggles herself. She has spoken openly about her miscarriage and subsequent pregnancy, hoping to destigmatize the topic. She also offers support to others who may be going through similar experiences.
In addition, Rauch has written a children's book called "Tales of Tofu," which promotes healthy eating habits and sustainability. The book encourages young children to embrace a plant-based diet and become more mindful of their food choices.
With her various endeavours, it's clear that Melissa Rauch is using her platform to make a positive impact. Her talent and dedication have earned her a loyal fanbase. Her continued success in the entertainment industry is a testament to her hard work and perseverance.
More Entertainment Articles:
Lil Nas X issues apology towards Transgender Community after joking about transitioning with PHOTO
My Happy Marriage anime: What is the release date on Netflix?
Did the representation of "Naatu Naatu" at the Oscars do justice to the South Asian Artists?