Wrestling legend Hulk Hogan was accused of being gay by his ex-wife but the wrestler has refuted any claims of being homosexual 
Hulk Hogan is a name that most wrestling fans would know. The 70-year-old has won several titles with WWE and WCW and is a legend for his work in the ring.
However, his time outside of it has been riddled with controversies and issues. One such issue came up in 2011 when his ex-wife, Linda, claimed that Hulk Hogan was gay. 
Linda had written a book titled 'Wrestling the Hulk: My Life Against the ropes' in which she made several allegations against the WWE star.
Apart from claiming that Hogan had abused her, one startling allegation was that Hulk Hogan was homosexual. The wrestler in question, who allegedly had a relationship with Hogan, was Brutus 'The Barber' Beefcake. 
Beefcake and Hogan were close friends outside of the ring, and Linda claimed that the rumours of their affair were true (h/t Bleacher Report).
Hogan married Linda in 1983 and has two children with her, Brooke and Nick. However, he was also involved in a cheating scandal where Christian Plante claimed she had an affair with the WWE star in 2007. 
Linda then filed for divorce in 2007, and this continued for a while with a lot of mud-slinging between the two. Linda was able to get a divorce from Hogan, and the WWE star then married Jennifer McDaniel before divorcing her in 2022. 
He then married again in September 2023. Hogan was engaged to yoga instructor Sky Daily and then married her recently. 
What did Hulk Hogan say about being gay?
Hulk Hogan has been married thrice in his life, and he even spoke about Linda's accusation of being gay.
Hogan spoke to Us Weekly and brought up all the different things Lind had brought up during their four-year divorce.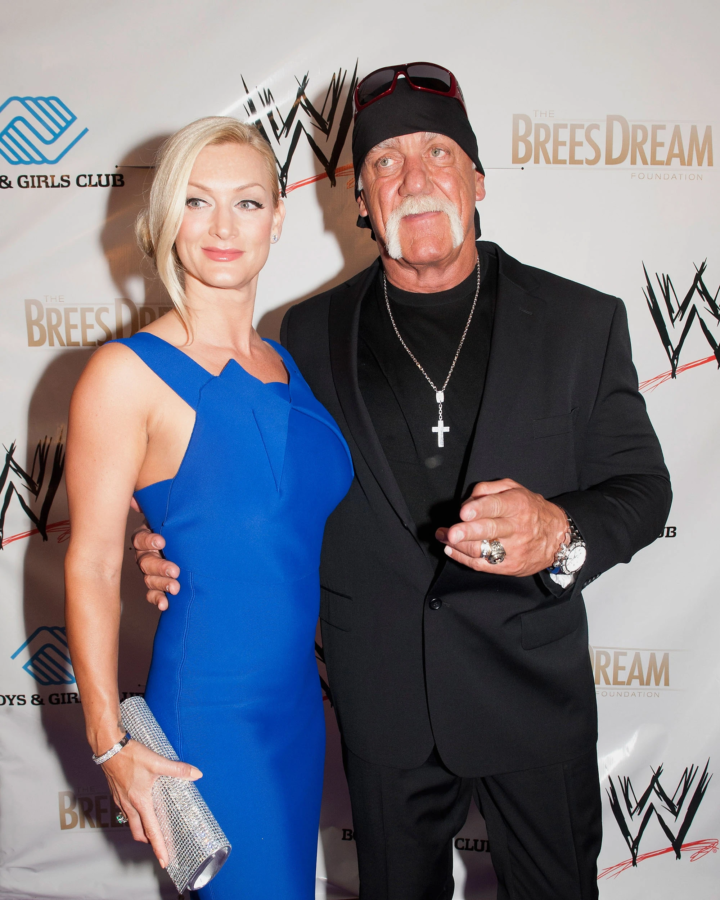 Hogan brought up being a "homosexual" by his ex-wife and then also clarified the rumours of having a relationship with Beefcake (h/t Today):
"If any of that was true, I would admit it, and I was a homosexual I would embrace it. It's just so crazy to hear, so I have a real problem with it….If you're going to say I'm something that I'm not to try to ruin my career and my livelihood….I have to answer her back."
Hogan and Linda had an ugly divorce, but it seems the WWE star is still going strong. He just got married and we wish the WWE legend and his new wife the best for their future. 
More WWE news
Follow our dedicated WWE page for instant WWE news and updates.