Adele is a 35-year-old English songwriter, who has achieved massive success in the industry. She was born on 5 May 1988 in Tottenham, London, England.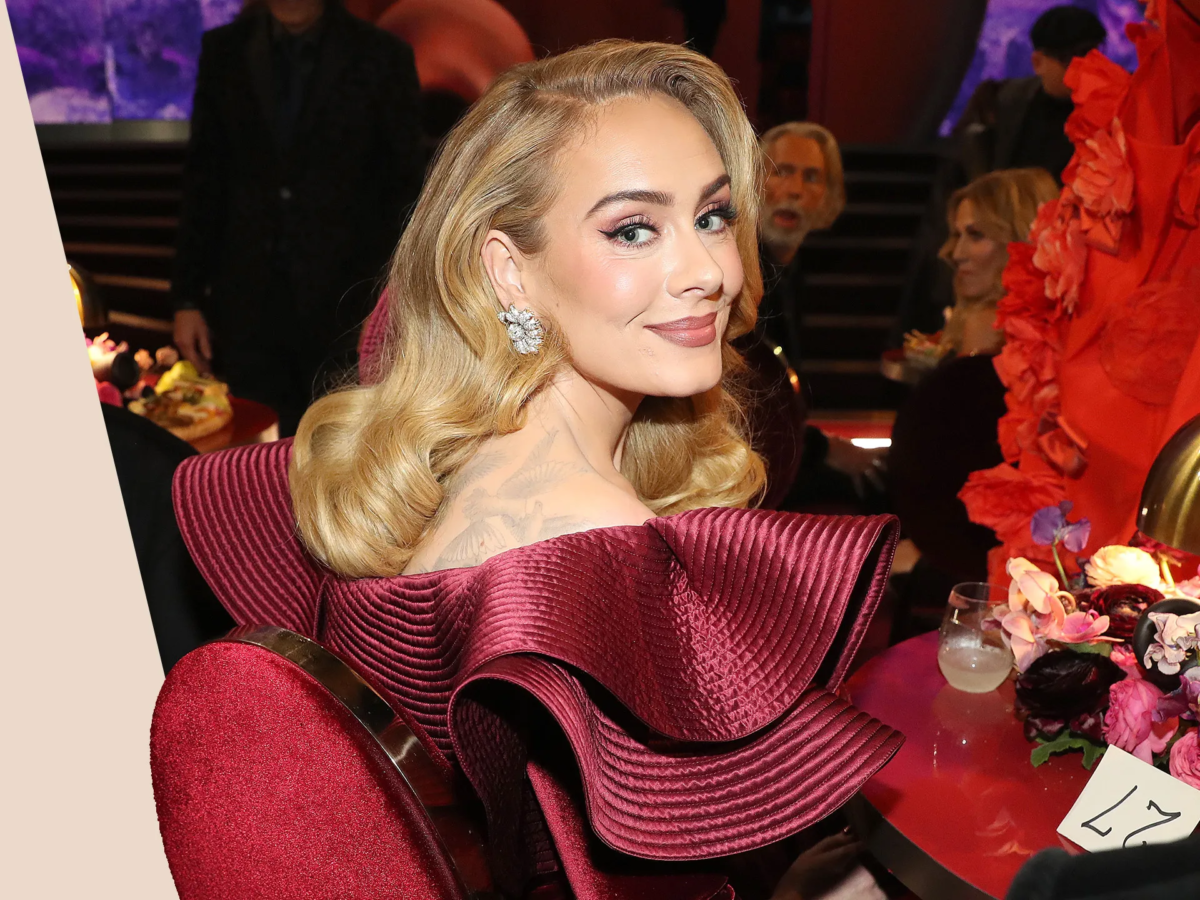 Facts about Adele
| Fact | Description |
| --- | --- |
| Full Name | Adele Laurie Blue Adkins |
| Date of Birth | May 5, 1988 |
| Place of Birth | Tottenham, London, England |
| Albums | "19" (2008), "21" (2011), "25" (2015) |
| Breakthrough Album | "21" became a worldwide success, reaching number one in multiple countries and winning numerous awards |
| Grammy Awards | Has won a total of 15 Grammy Awards, including Album of the Year, Record of the Year, and Song of the Year |
| Best-Selling Album | "21" is Adele's best-selling album, with over 31 million copies sold worldwide |
| Hiatus | Cites artists like Etta James, Ella Fitzgerald, and Mary J. Blige as significant influences in her music |
| Return to Music | Returned with the release of "Hello" in 2015, which became a global hit |
| Vocal Range | Known for her powerful and emotive contralto voice |
| Bond Theme | Sang the theme song "Skyfall" for the James Bond film of the same name, winning an Academy Award and a Grammy Award |
| Record-Breaking Sales | "25" sold over 3.38 million copies in its first week in the United States, breaking the previous record held by *NSYNC |
| Billboard Chart Success | She holds multiple records on the Billboard charts, including being the first female artist to have three simultaneous top 10 hits |
| Philanthropy | Supports various charitable organizations, including MusiCares, Sands, and Save the Children |
| Academy Awards | Adele received an Academy Award for Best Original Song for "Skyfall" |
| Influences | Cites artists like Etta James, Ella Fitzgerald, and Mary J. Blige as major influences in her music |
| Global Recognition | Has received widespread acclaim and recognition for her vocal talent and emotional songwriting |
About Adele
Adele Laurie Blue Adkins, known simply as Adele, has had a remarkable career that has solidified her status as one of the most influential and successful artists of her generation. Born on May 5, 1988, in Tottenham, London, Adele's journey to stardom began with her powerful and soulful voice that captivated audiences from the start.
Adele's breakthrough came with the release of her debut album, "19," in 2008. The album, named after her age at the time of its creation, showcased her incredible vocal range and emotional depth. It spawned hit singles like "Chasing Pavements" and "Hometown Glory" and earned Adele critical acclaim, winning her the Grammy Award for Best New Artist.
However, it was her second studio album, "21," released in 2011, that propelled Adele to global superstardom. The album became a cultural phenomenon, with its raw and introspective lyrics resonating with millions of listeners. Hits like "Rolling in the Deep" and "Someone Like You" dominated the charts and earned Adele multiple Grammy Awards, including Album of the Year.
Following the massive success of "21," Adele took a hiatus from music to focus on personal matters and start a family. Her return in 2015 with the release of "25" was highly anticipated, and it didn't disappoint. The album's lead single, "Hello," shattered records and showcased Adele's growth as an artist while retaining her signature emotional intensity. "25" became another global sensation, selling millions of copies and solidifying Adele's reputation as a powerhouse vocalist and songwriter.
Throughout her career, the singer has consistently demonstrated her ability to connect with audiences on a profound level. Her soulful voice, combined with heartfelt and relatable lyrics, has resonated with people from all walks of life. Adele's music has garnered critical acclaim, earning her numerous awards, including multiple Grammy Awards and an Academy Award for her Bond theme song, "Skyfall."
Beyond her musical achievements, Adele is also known for her philanthropic endeavours. She has supported various charitable organizations, including MusiCares, Sands, and Save the Children, using her platform to make a positive impact in the world.
Adele's career has been characterized by a rare combination of talent, authenticity, and relatability. Her ability to evoke powerful emotions through her music has made her an iconic figure in the industry. With each album release, Adele has continued to captivate audiences worldwide, leaving an indelible mark on the music industry and ensuring her place in the pantheon of musical legends.
Is She dating someone?
As of now, she is dating Rich Paul. Rich Paul is a well-known sports agent and the founder of Klutch Sports Group, representing some of the biggest names in the NBA. While Adele is a highly acclaimed singer-songwriter, the two seemingly come from different professional backgrounds.
Rumours about Adele and Rich Paul's relationship first surfaced in July 2021 when they were spotted together at an NBA Finals game. Since then, they have been seen attending various public events together, including a wedding and a star-studded party. However, both Adele and Rich Paul have kept their relationship private and have not made any official statements about their romantic involvement.
She is known for keeping her personal life out of the spotlight, preferring to focus on her music and maintaining a level of privacy. Whether or not Adele and Rich Paul are in a romantic relationship, is ultimately their personal matter, and they have the right to keep it private if they choose to do so.
Relationship history
Simon Konecki: Adele's most well-known relationship was with Simon Konecki, a philanthropist and entrepreneur. The couple began dating in 2011, and they kept their relationship largely out of the public eye. They welcomed a son together in 2012 named Angelo. Adele confirmed their marriage during a concert in 2017, referring to Simon as her husband. However, in April 2019, it was reported that they had separated, and Adele filed for divorce in September 2019.
Slinky Sunbeam: Before her relationship with Simon Konecki, Adele dated a man named Slinky Sunbeam. Their relationship reportedly occurred during Adele's early career and before she achieved mainstream success. However, not much is known about their time together as Adele has kept the details of the relationship private.
Alex Sturrock: Adele was also linked to a photographer named Alex Sturrock. Their relationship reportedly took place around 2008-2009, during the period when Adele was working on her debut album, "19." Alex Sturrock is believed to be the inspiration behind some of Adele's songs, including the heartbreak-themed track "Someone Like You."
More entertainment news: