Learn effective strategies to reveal enemy players or characters in Fortnite. Gain an edge in battles by utilizing various techniques to spot and track your opponents.
It's been a week since the latest season of Fortnite has been released. Now we are into the third week of the Battle Royale game which has rolled out new tasks for the players. You might have already come across a few challenges that are quite new to the challenges that were unseen before. One of the new mechanics added to the game is mud. It's time to get yourself dirty and wipe out the enemies in this Week's quest along with last week's bonus quest.
Fortnite has now introduced a reveal feature in which you can spot Enemies that are lurking around. You have to keep sight of all the Enemies around you.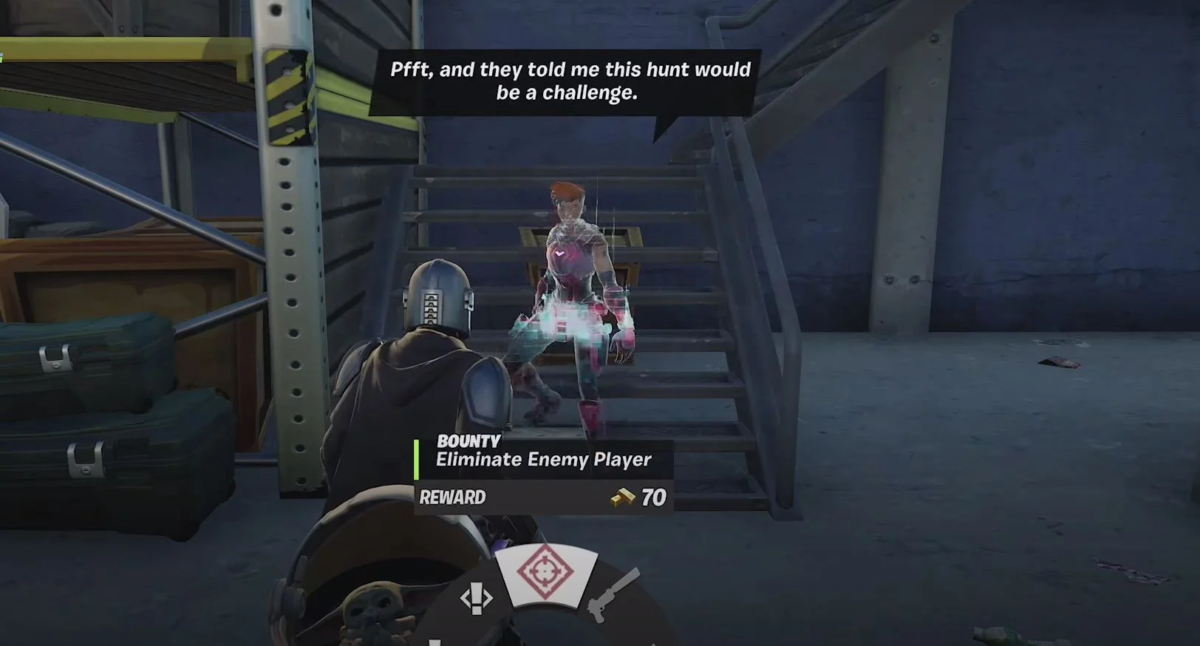 Fortnite has launched a new game mechanic which is the invisibility gauntlet. This gauntlet helps players to expose the Enemies around them. This week's Fortnite challenge requires you to use this feature more than ever. So let's see how to reveal your enemies in Fortnite using the invisibility gauntlet.
How to Reveal Enemies in Fortnite?
This week's challenge requires players to reveal enemies and characters in the game. There are ways through which you can reveal Enemies on the map but not all of them will count towards the challenge the challenges in Fortnite. It will help you earn quick XP without putting much effort. Sound complicated but executing them is quite simple.
Hit an enemy with a flare gun
If you find a flare gun you can use it to hit another player with it to will reveal an enemy. You just have to shoot a Flare up in the air and watch it light up the sky. Upon shooting it in the air you will find red dots on your screen and the map that will help you to reveal the Enemies who are present around the Fortnite island. You can simply find the Flare gun lying around in the chest by picking the trackers is another option.
Buy shadow tracker
Head to Peely in Shady Stilts and buy a shadow tracker from him in exchange for gold Bars. This will reveal an enemy when you land a shot and will also give higher damage-per-second output.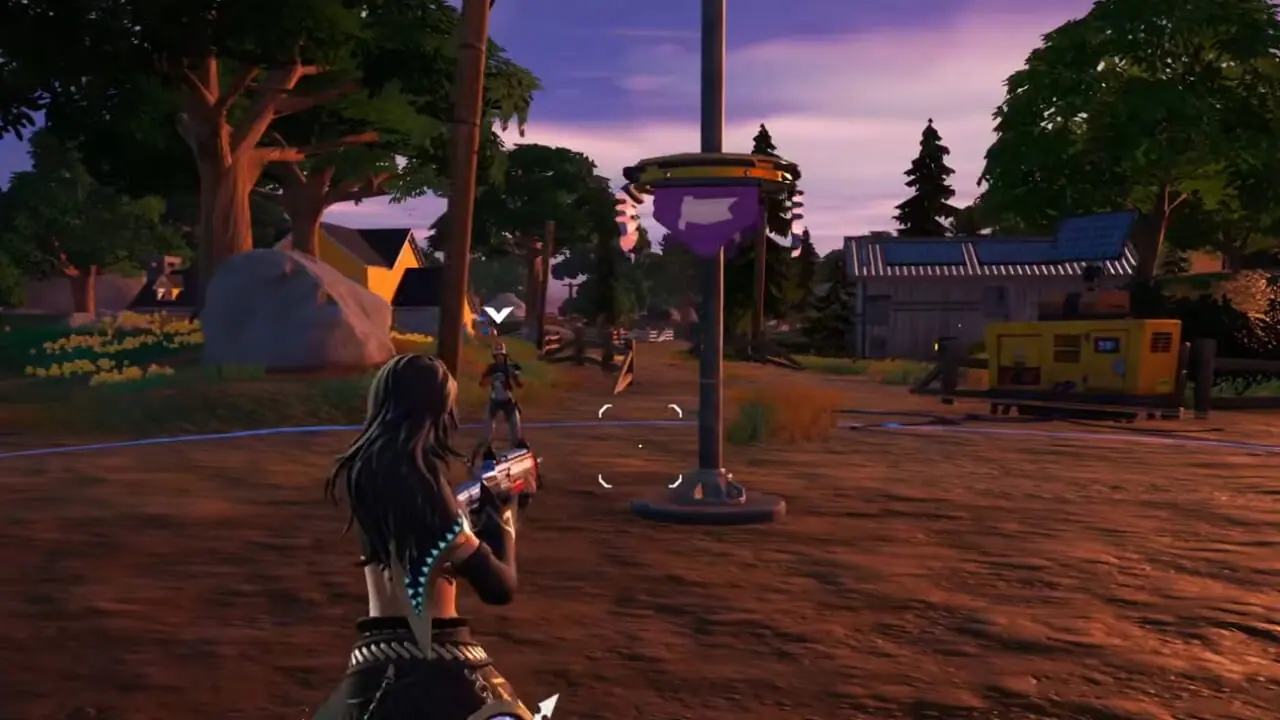 Secure one Capture point
You can hit up a capture point to reveal any enemy in the vicinity.
Make use of Shadow tracker pistol
You can use this weapon to hit the enemy. When you hit your enemy with this weapon a red outline around them would appear with a red diamond above them. This mark will stay for around 30 seconds which would make them an easy target for you to see on your map. If you are wondering where to get this weapon from, we have given the guidelines to find it below.
How to score a Capture Point?
Thanks to Fortnite that are many ways through which you can capture points on Fortnite Island. Here are ways through which you can capture the outposts in Fortnite.
Go inside the capture point and you will find that there is a capture zone.
Stand inside the zone and you will see a Red flag going up. Wait till the flag has gone up completely.
You will face stiff resistance if there are any enemies around you who are also trying to capture the zone at the same time as you.
Once you successfully capture the outpost any enemy Within a specific radius in the area will be revealed to you for 30 seconds.
Shadow Tracker Pistol location in Fortnite
The Shadow Tracker pistol is among the oldest weapons currently available in Fortnite, introduced in Chapter 2 Season 5 and subsequently removed and reintroduced multiple times.
Obtaining the Shadow Tracker pistol in Fortnite can be achieved through two methods. The first involves purchasing it from Peely, located at Shady Silos, for a price of 400 gold bars.
The second method requires obtaining two Holo keys, which can unlock the Shadow Tracker Pistol from the Holo chest in Fortnite.
Throughout the map, you will find capture points indicated by a flag and circle. To take control of a capture point, stand within the circle for a minimum of 40 seconds. As capturing outposts can be time-consuming, be prepared to face enemies who aim to thwart your progress. Stay vigilant and engage in battle without leaving the ground, as maintaining high ground offers an advantage.
By following these two approaches, you can acquire the Shadow Tracker pistol in Fortnite, enabling you to detect enemy positions and even unveil individuals who are invisible, such as those utilizing the invisibility gauntlet.
By doing all this your mission of Fortnite Chapter 4 Season 3 will come to an end. That concludes everything on how to reveal the enemy players in Fortnite. That is everything you have to do to complete this task.
For more related content check out our dedicated website Gamition.
More E-Sports news:
Follow our dedicated E-Sports page for instant E-Sports news and updates