Want to maintain a cordial relationship with NPCs of Baldur's Gate 3? Know the step-by-step instructions in our NPC guide and negotiate their deals easily.
Baldur's Gate 3, the RPG, has many stories and locations where you also meet hundreds of Non Playable Characters(NPCs). NPCs are an integral part of the game who will be responsible for your progress as well. Without NPCs' assistance, you can never level up. You can find NPCs in the form of traders, merchants, companions and origins. You have to befriend these NPCs to make sure you have a good relationship with them.
In every chapter and act, you will meet up with various NPCs. You can ignore some of them. But, the other major NPCs will guide you throughout the game. You can acquire quests, weapons and also make them as your party members. But to do all these, you have to maintain a good relationship with every NPC. 
Also, you have to deal with them carefully or else it might result in a danger. Find out some tips and tricks to befriend NPCs and also know the best ways to negotiate with these NPCs of Baldur's Gate 3.
Baldur's Gate 3 NPCs – Everything You Need to Know!
Every NPC in Baldur's Gate III is different. They have different traits and skills. You will come across many NPCs in all stories. One will be aggressive, one will be silent and one will be more talkative. Negotiating with these NPCs will be a tricky challenge. There will also be many deals with NPCs where you have to make some important decisions.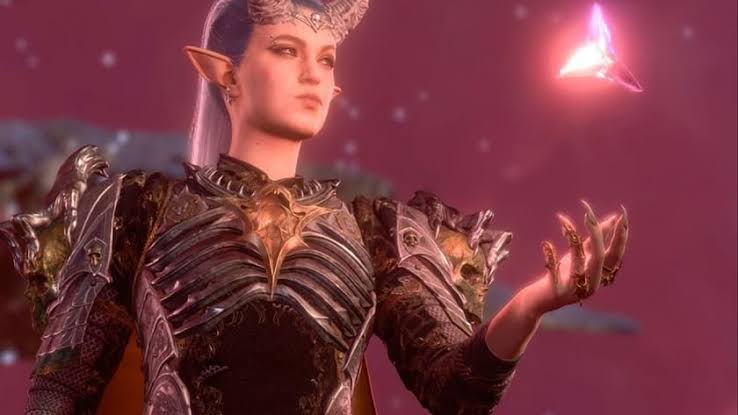 Some NPCs will offer rewards and will ask your help. If you need these NPCs by your side then you have to take some serious risks. Also, rejecting NPC deals in Baldur's Gate 3 can be suicidal at times as you will be surrounded by many hostile enemies. So, to have to be tentative while dealing with these types of BG3 NPCs.
If you successfully complete a deal with an NPC, they will join your camp. You can add them to the party as well. Here are some essential tips to negotiate with NPCs in Baldur's Gate III,
While in a conversation with NPCs, never argue with them. Always listen to their words and just react at the end
Approach every NPC politely and don't be rude with them. This will create a bad image and your deals will be immediately cancelled as well
Sometimes you can talk too much and also try to flirt with them. This might work well and you will also be able to romance some companions after crossing some levels
Never attack any NPC while in a conversation with them. Attacking NPCs can be risky and you will never get any offers from them
You have to trust NPCs and keep encouraging them. This will motivate them and you will also earn their trust.
Accept deals and offers from NPCs only if they are useful. You can always ignore deals that are not required
Take risks and help NPCs. Even if there are multiple objectives, you have to give it all to make them your companion. Also, if you are asked to fight them, accept the challenge and showcase your skills.
Some NPCs will threaten your characters. You have to switch between your party members or else you have to restart the game. Dealing with these NPCs can be annoying, but you have to carefully overcome those conversations
There will be bugs sometimes while interacting with an NPC. You have to reload the game with older save files to overcome this technical issue
That's how you can deal with non playable characters and negotiate their offers and deals in Baldur's Gate 3. NPCs are vital and can be crucial for your progress. Some NPCs can join your team and some will provide weapons and equipment.
NPCs like traders and merchants will only require gold and other resources. But to complete deals and recruit NPCs, you have to complete their questlines and save them from enemies.
That's everything you need to know about negotiating with NPCs and their deals in Baldur's Gate 3. Befriend NPCs and complete their questlines to level up easily.
Frequently Asked Question
How to Use Mods in BG 3 ?
You have to download any mod manager. Vortex Mod Manager is used by many players for Baldur's Gate 3. Also, you have to download and extract those zip files to BG 3 directory. Finally you can activate and deploy them in the game. Every mod gives you a unique stat and you can play more levels as well.
Are there many NPCs in BG 3?
There are different types of NPCs in Baldur's Gate III. You can find hundreds of NPCs in Baldur's Gate 3. Traders, merchants, enemies, companions, origins and more companions are there in every act.
For more related content check out our dedicated website Gamition.
More E-Sports news:
Follow our dedicated E-Sports page for instant