If you want to access the all-new challenges and bonus content in WoW Dragonflight Dragon Isles then check out our guide!
World of Warcraft: Dragonflight finally has gotten its release amid huge expectations. Right now WoW Dragonflight has many new Quests, Contents, Features, Locations, and Rewards for the players. One of the new locations of WoW Dragonflight is the Dragon Isles, players have to locate Dragon Isles for unlocking all the major contents and quests in the game.
You can get to Dragon Isles Zone easily, but there are certain preludes. You may have to complete small quests to enter Dragon Isles and unlock more missions. You can get to the Dragon Isles either as an Alliance or Horde. Here are the best and easy ways to get to the Dragon Isles on World Of Warcraft: Dragonflight expansion.
How to Get to Dragon Isles in WoW Dragonflight
So to get complete access to the Dragonflight world, getting to Dragon Isles Zone is the first criterion for the players. Here's how you can get to the Dragon Isles region on WoW Dragonflight.
First is to purchase the Dragonflight expansion, then make sure your level is a minimum of 59 to embark on your Dragonflight expansion journey. Then you have small Quests to complete, once you are done with these quests, you are all set to get to Dragon Isles Zone. Then you can explore the world of Dragon Isles for new challenges and tasks.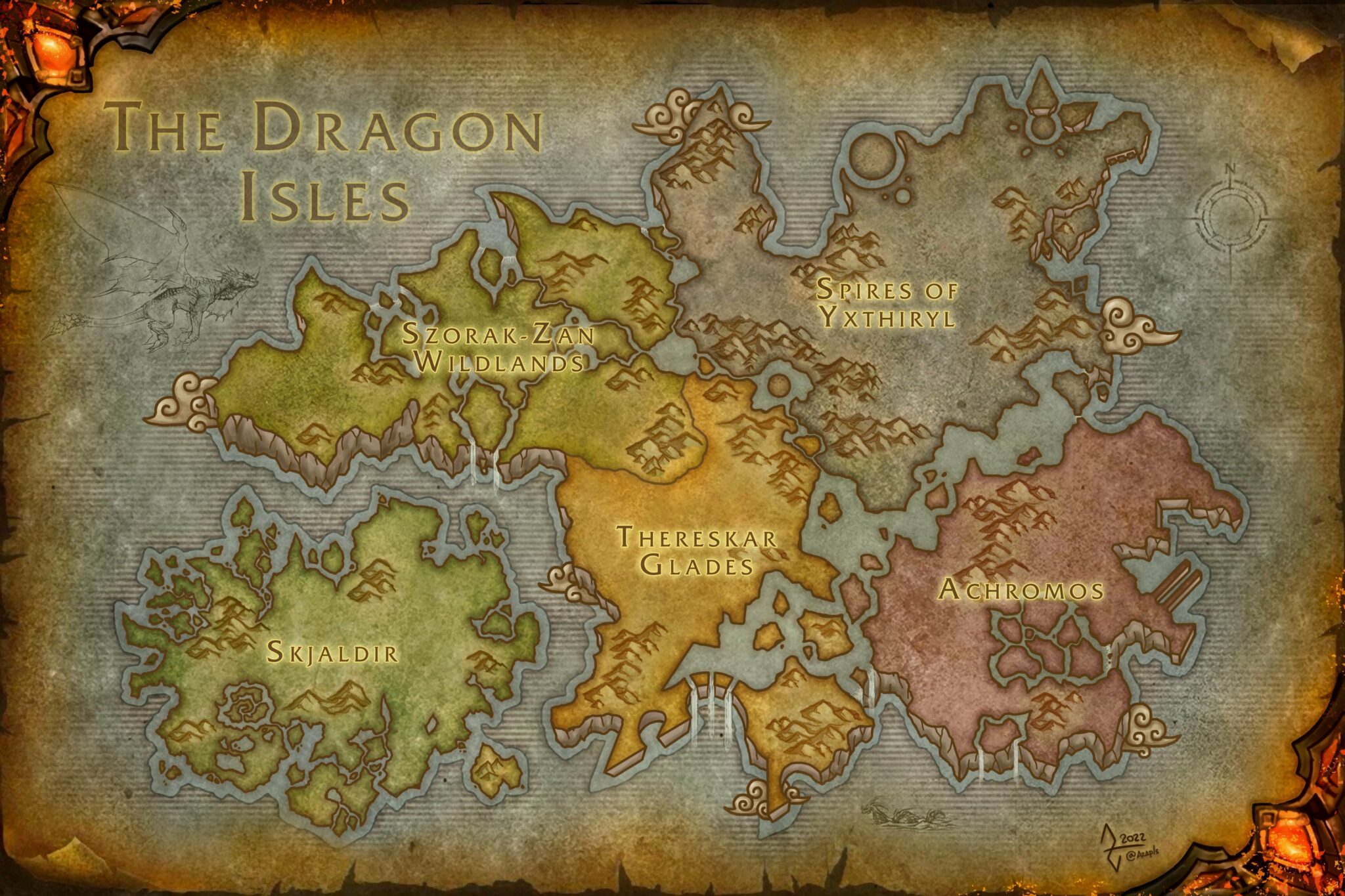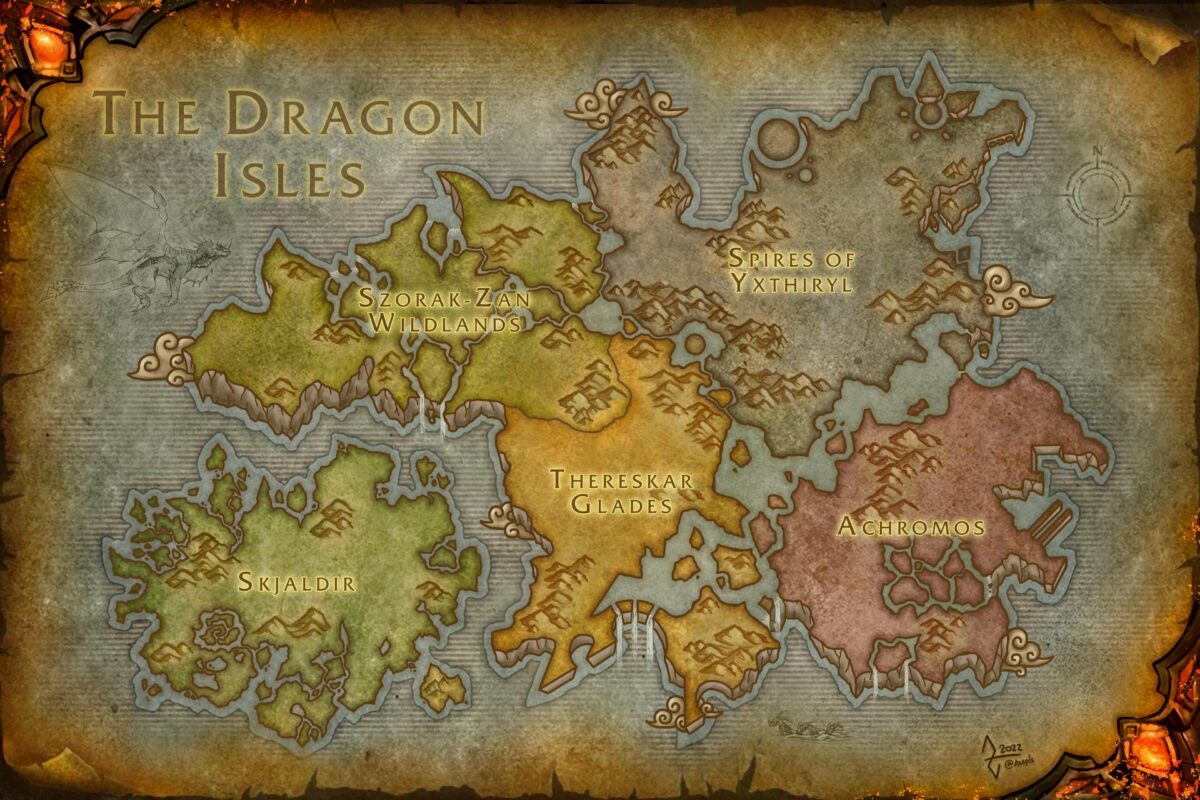 Steps to Get to Dragon Isles as Alliance
If you are from the Alliance faction, the first step before you explore Dragon Isles is to enter Stormwind Harbor and complete The Dragon Isles Await quest which can be seen after you Log In. You need to meet Wrathion at the same spot and then complete the two quests which are Expeditionary Coordination and The Obsidian Warders, here you must deliver orders and call up some allies.
Then get to know everything about Shadowlands and Dragonflight from Turalyon, Wrathion, and Khadgar. Once everything is done, wait for a special boat at the Stormwind Harbor which will finally take you to the Dragon Isles Zone.
Steps to Get to Dragon Isles as Horde
Now if you are a member of the Horde, follow these procedures to enter Dragon Isles Zone. Visit Orgrimmar Zeppelin Master and meet Embyssian. Complete the 'Dragon Isles Await' quests and additionally, Expeditionary Coordination and The Dark Talon are the two quests, for completing these you have to deliver more orders and acquire the services of Artisans and Scholars. Then you are all set to travel to Dragon Isles, wait for the arrival of the Zeppelin and you can fly to Dragon Isles.
That's the easiest way to enter the new Dragon Isles Zone on WoW Dragonflight. You have to get to Dragon Isles in order to unlock new Content and Challenges. There are a lot of Quests and Challenges that can only be accessed after you visit Dragon Isles. The steps are simple, first make sure you have purchased the new Dragonflight Expansion, then complete the small quests and enter the world of Dragon Isles either as Horde or Alliance. Once you get to Dragon Isles, all the new Quests, Features, and Rewards are available to use.
That is everything you must know before you can travel to Dragon Isles in WoW Dragonflight. Follow this simple guide to get to Dragon Isles for unlocking all the new quests. With much hype, WoW Dragonflight has been launched globally. Get ready for a thrilling ride on the new Dragonflight Expansion from World of Warcraft.
For more related content check out our dedicated website Gamition.
More E-Sports news:
Follow our dedicated E-Sports page for instant E-Sports news and updates