How much did CM Punk make in the UFC vs. how much he's making now in AEW?
CM Punk, the self-proclaimed "Best in the World," is a name that resonates not just in the world of professional wrestling but also in the realm of mixed martial arts. His journey from the octagon of the Ultimate Fighting Championship (UFC) to the squared circle of All Elite Wrestling (AEW) has been nothing short of remarkable, with a stark contrast in his earnings and career trajectory.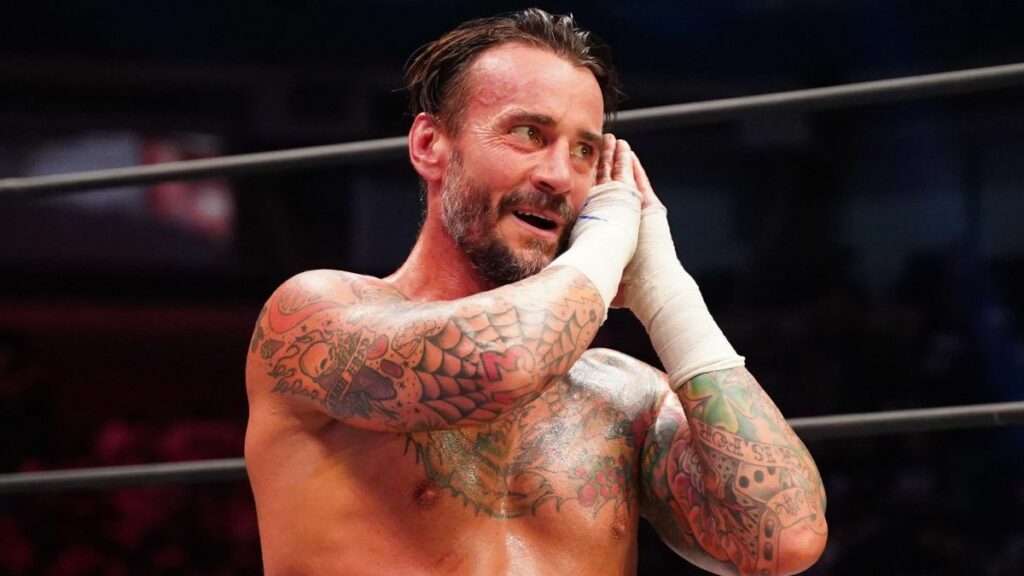 In the UFC, CM Punk embarked on a challenging path as he transitioned from a successful professional wrestling career to the unforgiving world of MMA. His venture into the UFC was met with both excitement and skepticism, as fans and critics wondered if he could translate his wrestling prowess into success in the octagon.
Punk's salary for his sole UFC fight, which took place against Mickey Gall, has recently come to light, and it stands at an impressive $1,042,736. While his UFC career was brief and marked by a quick submission loss to Gall, this earning showcased the level of interest and hype surrounding his MMA debut. For a newcomer with no prior MMA experience, this paycheck underscored the unique appeal of CM Punk.
In contrast, CM Punk's tenure in WWE, one of the premier professional wrestling promotions, was a story of monumental success and lingering disputes with the company's management. He held the prestigious WWE Championship for over 400 days, a reign that was celebrated as one of the longest in the modern era of WWE. Despite his accomplishments, issues with the management eventually led to his departure from the company.
After a seven-year hiatus from professional wrestling, CM Punk made a highly anticipated return to the wrestling world by signing with AEW in 2021. This move was met with overwhelming fan enthusiasm, and AEW's president, Tony Khan, embraced the opportunity to have Punk on board. However, his journey in AEW wasn't without its share of challenges.
CM Punk found himself entangled in various conflicts, both inside and outside the wrestling ring. He engaged in a notable post-show media scrum rant during AEW All Out in 2022, and a backstage altercation led to his termination from the company. Despite these hurdles, his return to professional wrestling was a significant moment, and it raised questions about how his earnings in AEW compared to his previous endeavors.
CM Punk's Transition: From UFC Earnings to AEW Riches
In terms of earnings, CM Punk's move to AEW marked a substantial increase in his income. He is reported to earn a staggering $3 million annually in AEW, positioning him among the top earners in the company. This salary is on par with another wrestling legend, Chris Jericho, who also enjoys an annual income of $3 million in AEW. However, they fall short of Jon Moxley, who reportedly earns an astounding $6 million per year, making him the highest-paid star in AEW.
CM Punk's return to professional wrestling in AEW had a profound impact on the company. His debut on AEW Rampage remains the highest-rated episode of the show, drawing 1.4 million viewers. Furthermore, pay-per-view buys soared with CM Punk as a featured attraction, and he became a central figure in AEW Dynamite. Although he captured the AEW Championship twice, his title reigns were cut short due to injuries.
While CM Punk's salary in AEW is one of the most substantial in the company, it also mirrors his significant contribution to AEW's success. This makes it unlikely for AEW president Tony Khan to consider releasing him, given his status as the second-highest paid star. Thus, the preferable course of action appears to be addressing any issues that may arise with CM Punk rather than letting go of the Best in the World.
In the world of professional wrestling and MMA, CM Punk's journey is one of remarkable twists and turns, but it also reflects his enduring appeal and influence as one of the most iconic figures in the industry. From the challenging octagon of the UFC to the electrifying ring of AEW, CM Punk continues to captivate audiences and make headlines, and his earnings have certainly evolved along the way.
More MMA news
Follow our dedicated MMA page for instant MMA news and update