The 20-time Grand Slam winner has also opened another branch of his famed Rafa Nadal Tennis Academy in Kuwait
The Rafa Nadal Tennis Academy by Movistar is a tennis school whose head-quarters is in 20-time Grand Slam champion Rafael Nadal's hometown, Manacor, Spain.
It was established in 2016 and it was Nadal's friend and on-court rival Roger Federer, who was the guest of honour. The academy has been successfully producing competitive tennis players on the professional tour.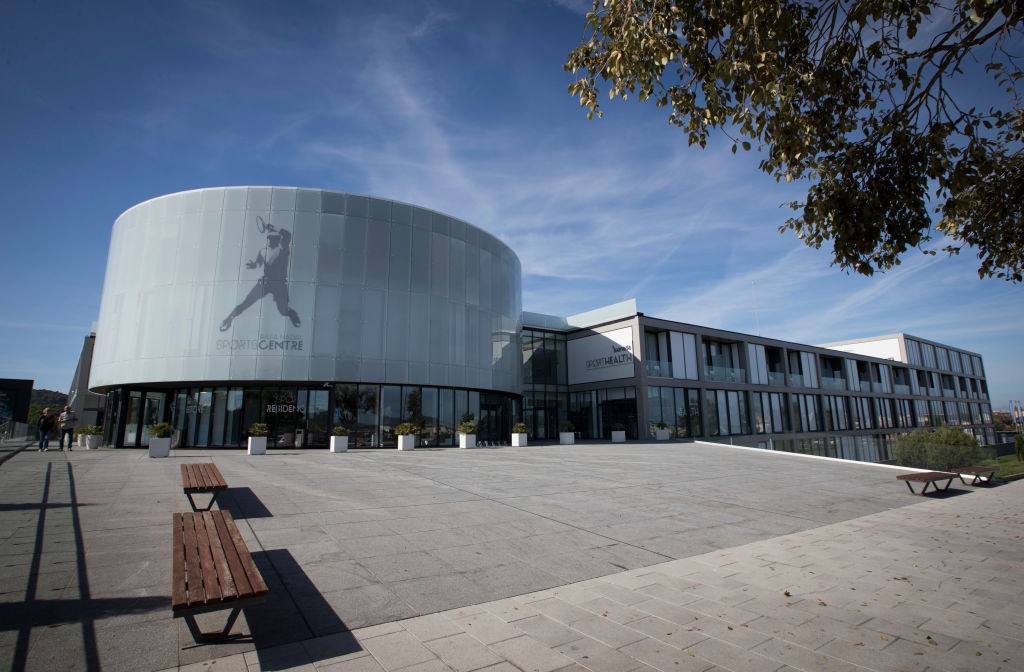 Infrastructure
The academy in Spain has 19 hard court tennis courts, seven clay courts, and a well-equipped fitness centre. The junior tennis players enrolled in the academy are lodged within the radius of the campus and each student's diets are meticulously taken care of. The students pay a sum of around 56,000 euros (US $62,000) per annum.
The academy also boasts an international school and other facilities for adults, should they come to visit. There are other courts on the campus too with pools, a football field, a squash court, a multi-purpose court and more. Furthermore, the academy also is home to a few shops where fans of Nadal can purchase items and more.
Coaching team
Experienced coaches and skilful tennis professionals offer classes and training to interested students. Rafa's coach and uncle Toni Nadal leads the group of coaches at the institution.
The other coaches include former player Carlos Moya, who also serves as the tennis director. Marc Gorriz, Gabriel Urpi, Tomeu Salva and Joan Bosch as the others who lend a hand in the coaching department.
Competitions
The students are exposed to competitions of every kind from local to international and every student has a personalised competition calendar based on their age and tennis level.  
Players in the Professional circuit
ATP players such as Casper Ruud and Jaume Munar broke into top-100 ATP rankings after joining the team at the Rafa Nadal Academy by Movistar.
Also, former World No. 1 and 2-time Grand Slam winner Naomi Osaka was witnessed practising in the academy of Mallorca in May 2019. The academy is home to several rising stars and there is no doubt many of them will win titles on the senior circuit.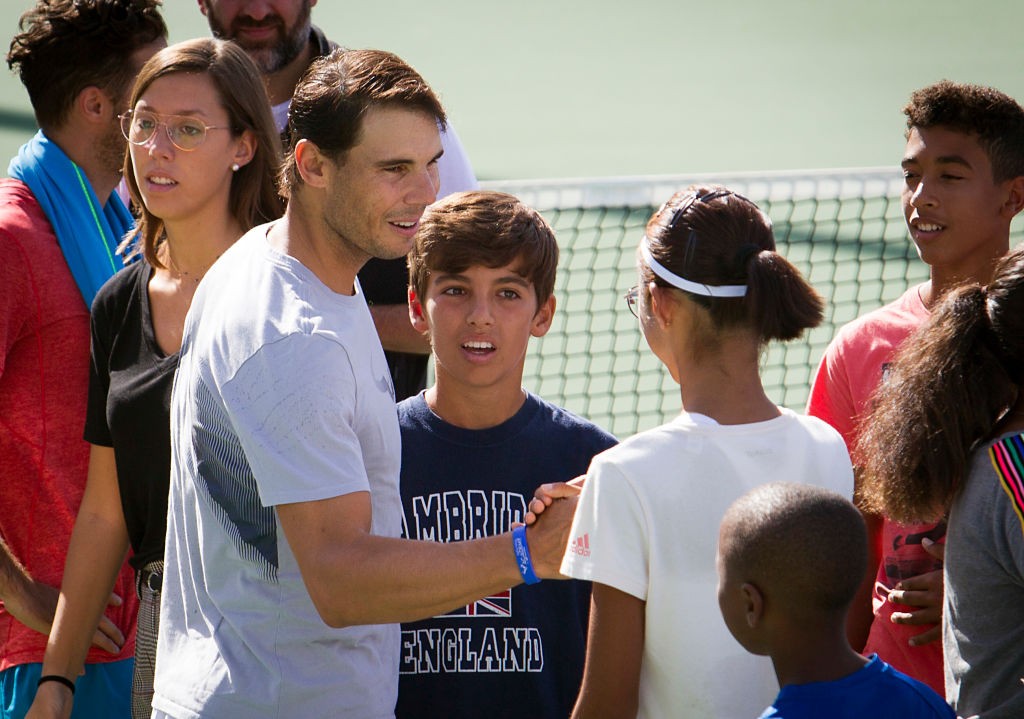 Sponsors 
Although Movistar is their main sponsor, they are also supported by Air Europa, Cantabria Labs, and Heliocare, KIA Motors, Nike, Babolat, LG, and Technogym respectively.
Some other sponsors to have joined the academy are Quironsalud and CleanAir Spaces.
Museum
The academy also offers a 'Rafa Nadal Museum Xperience', which teaches a lot about the values of the sport.
"Values ​​such as effort, self-improvement, companionship, commitment or sportsmanship are the pillars of the Rafa Nadal Museum."
Rafa Nadal academies
Nadal recently inaugurated another new branch of his academy in Kuwait on Wednesday. It is made in collaboration with Tamdeen Group (a leading mixed-use property developer).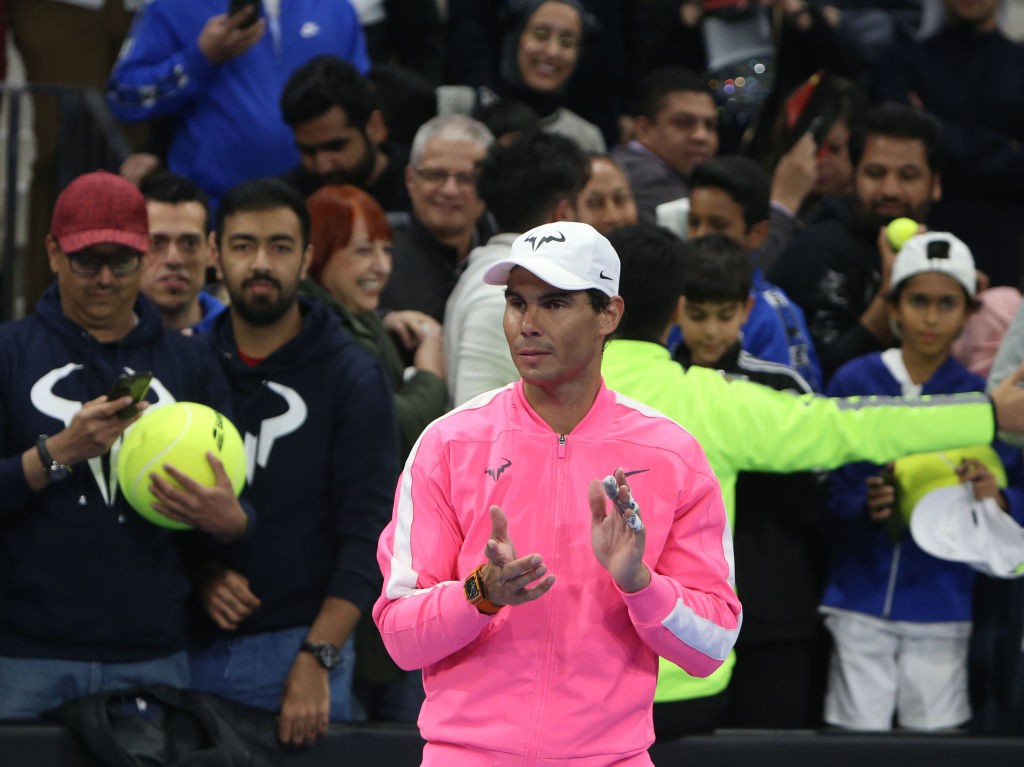 Also, the academy situates at Kuwait's Shaikh Jaber Al Abdullah Al Jaber Al Sabah International Tennis Complex. There is another branch known as the 'Rafa Nadal Tennis Centre' in Greece.
It is based in the north of Greece, the Halkidiki Peninsula and is located in the Sani Resort, a complex spread over 400 hectares. The centre comprises of 8 courts and is available for all age groups.
Then there is another one in Mexico, located in Costa Mujeres. Their training programmes are similar to the one in Mallorca. Also, the Rafa Nadal Foundation established a tennis program in Anantapur, India. It's called the Nadal Educational & Tennis School (NETS) and presently has more than 200 children enrolled in it.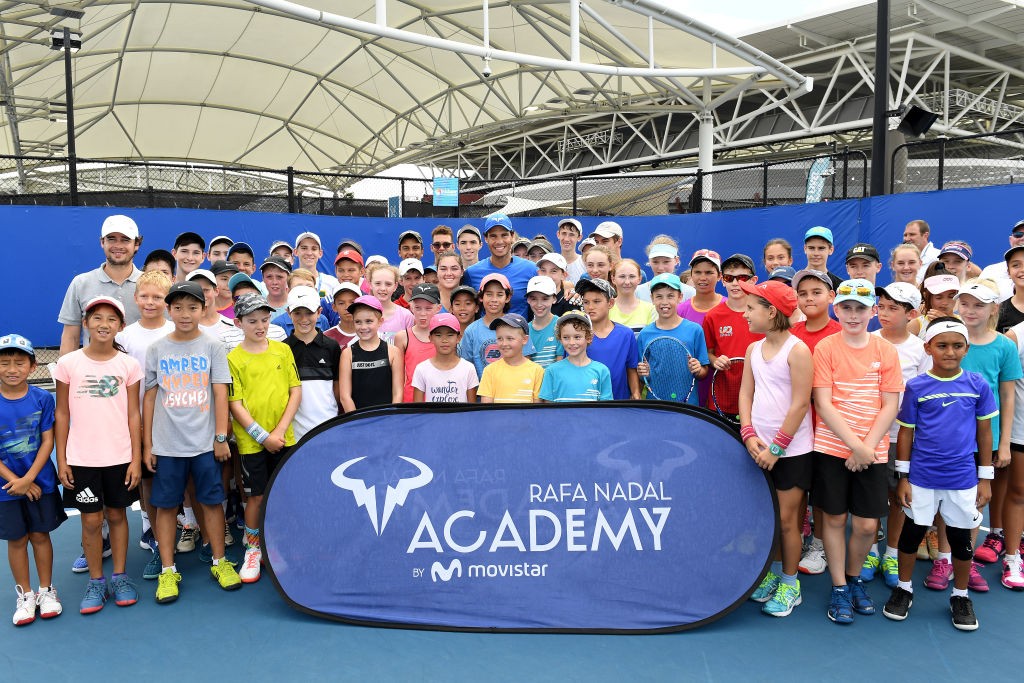 More tennis news:
Follow our dedicated Tennis page for instant Tennis news and updates