There have been concerns for Khamzat Chimaev after he started coughing blood after contracting Covid and rumours have brought up if Khamzat has retired from the UFC
Things have been tough for Khamzat Chimaev and one story got a lot of people talking since he started coughing blood after contracting Covid-19.
The Swedish star is 9-0 in his MMA career and had defeated all of his UFC rivals with finishes. Great things were expected from Khamzat and he was to face Leon Edwards last year.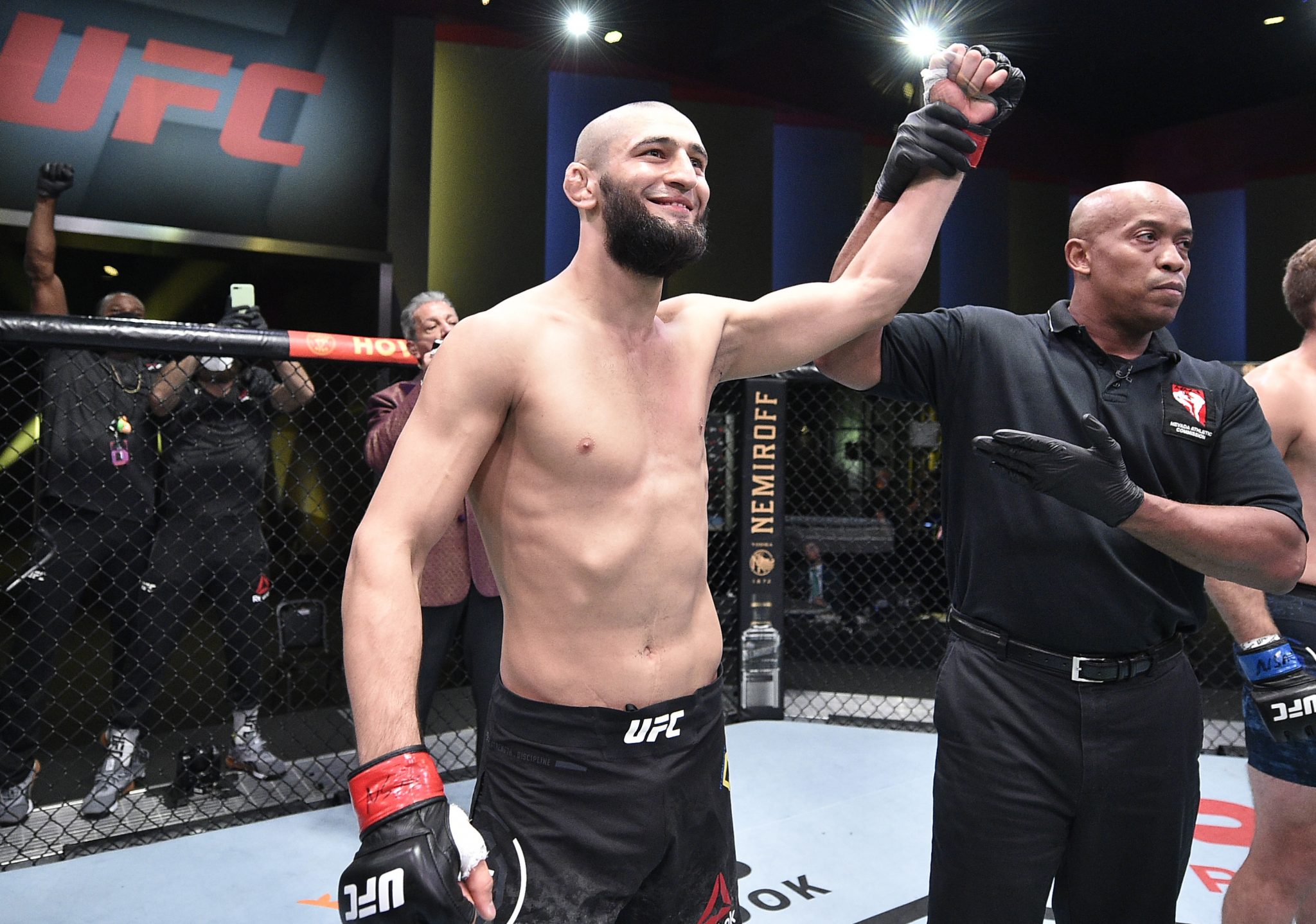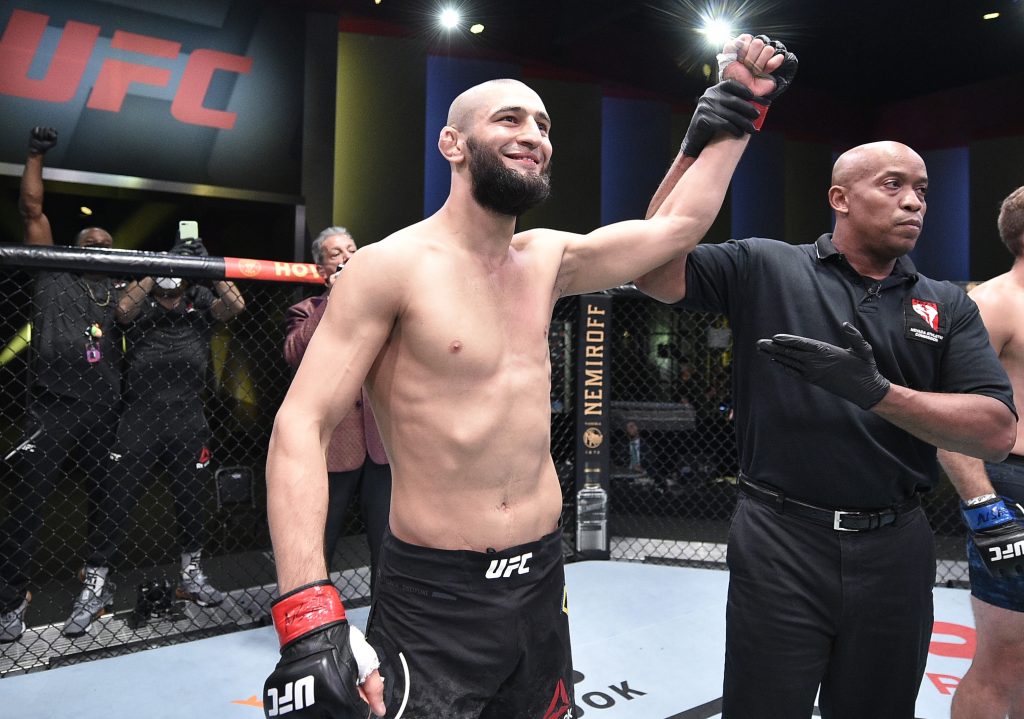 However, both stars contracted Covid-19 and the fight was postponed several times. There were hopes that Khamzat and Edwards could meet in 2021 but that fight was cancelled for good, it seems.
Khamzat was struggling with his lungs and Dana White also had to bring the Swede over to the United States to help with his treatment.
There was no statement from Khamzat over his future after the treatment but things got a little crazy as he teased retirement in an Instagram post.
The translated post suggested that he was done for now:
"I want to say thank you to everyone for their support in my path in this sport я I think I'm done, yes, I know that I didn't take the belt, but this is not the most important victory in this life, it may upset you, but my heart and body tell me everything.

"I want to say a huge thank you to my team @allstarsgymsweden

"I want to say a huge thank you @ufc"
There were more concerns over his health when he posted an Instagram story of him coughing blood during his recovery from Covid and his translated tweet also suggested that he was still struggling with the virus:
Has Khamzat Chimaev really retired from the UFC?
While the comments from Khamzat suggested he was done with MMA and the UFC and possibly retiring, Dana White has come out and cleared these doubts.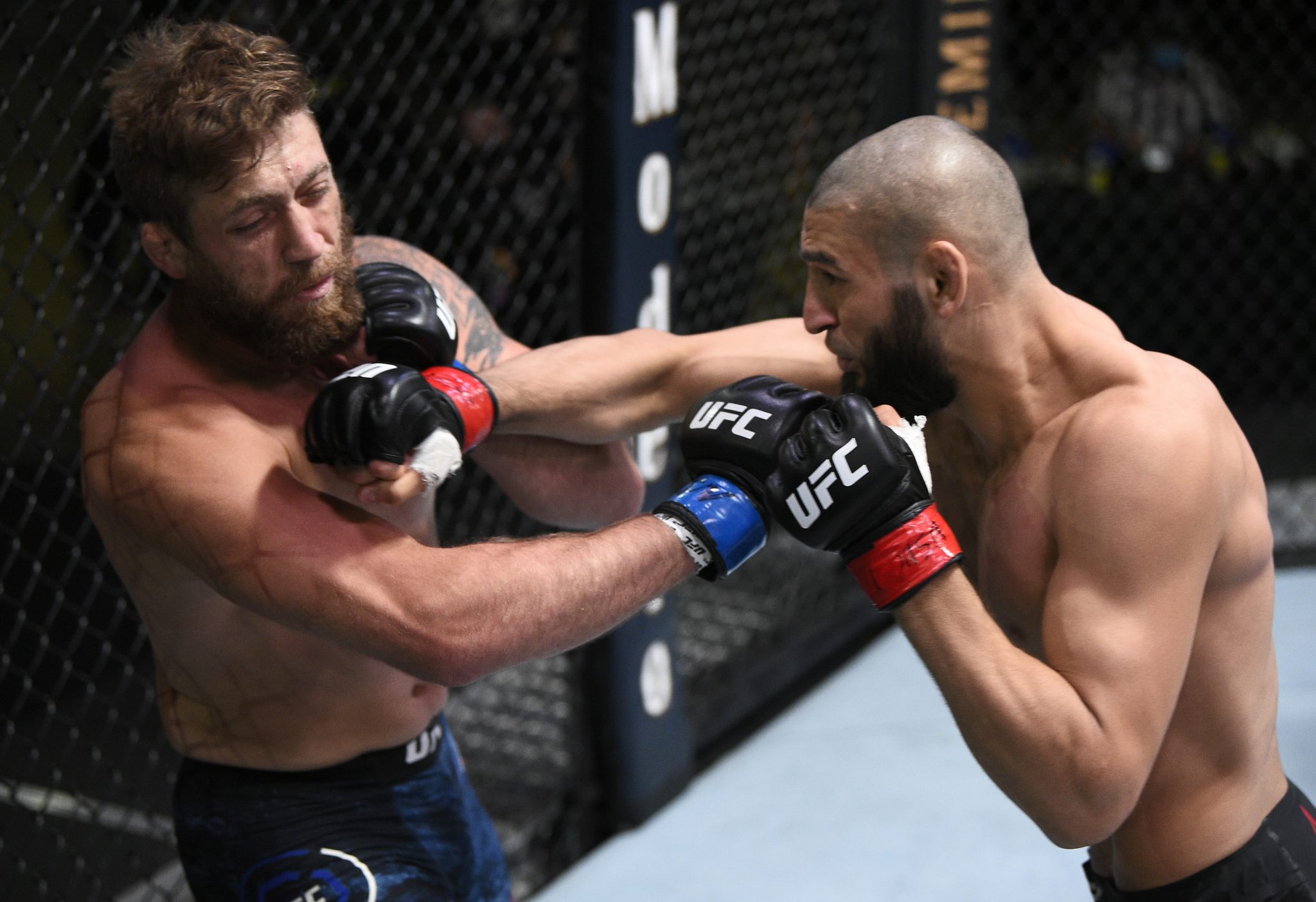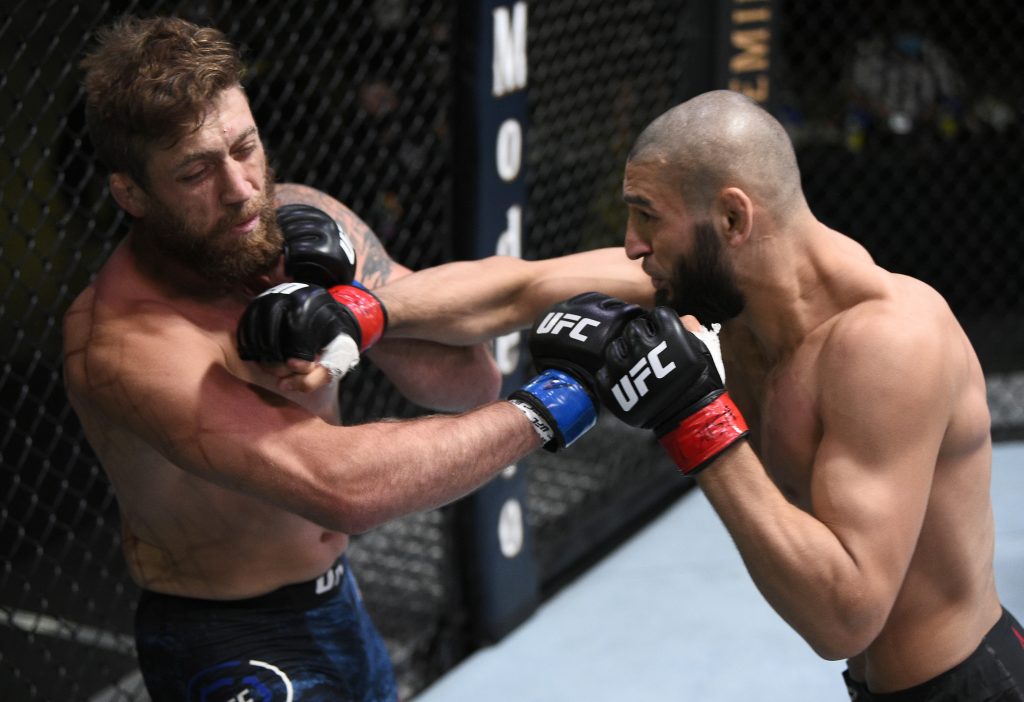 The UFC president is one of the biggest fans of Khamzat and spoke with MMA Junkie. White confirmed that Khamzat got emotional and posted the statements and he was training too.
"When he got here, the doctors took care of him, and they put him on prednisone, which is a nasty f*cking steroid.

"So he's on prednisone, and he's supposed to be taking this thing and chilling, relaxing, and letting himself recover. He went in and f*cking trained today, felt like sh*t, and got super emotional and posted that."
White also went onto say that Khamzat wasn't supposed to train but he still went ahead and did that. However, the UFC president was quick to repeat that Chimaev wasn't retiring at all:
"He wants to fight like every f*cking weekend, and now he can't even train, so he just got emotional and posted that, but he ain't quitting."
This would come as great news for MMA fans as Khamzat is one of the rising stars in the promotion. It is to be seen when the Swede returns but he should only come back when he is 100%.
Covid-19 has been a problem for many stars but this is one example of how the virus has affected an elite level athlete.
More UFC news
Follow our dedicated UFC page for instant UFC news and updates