Goran Dragic is a Slovenian professional basketball player. Here is everything you need to know about Goran Dragic including his net worth, personal life and more
Dragic plays for the Chicago Bulls of the NBA. Let us have a look at Goran Dragic's net worth, career, records, and much more.
Goran Dragic Facts
| | |
| --- | --- |
| Birth Place | SR Slovenia, Yugoslavia |
| Father's Name | NA |
| Mother's Name | NA |
| Star Sign | Taurus |
| Net Worth | $ 60 million |
| Age | 36 |
| Date of Birth | May 6, 1986 |
| High School | NA |
| Nationality | Slovenian |
| NBA debut | 2008 |
| Teams | Goblin Slovan, Murcia, Union Olimpia, Phoenix Suns, Houston Rockets, Miami Heat, Toronto Raptors, Brooklyn Nets, Chicago Bulls |
| Partner | Maja |
| Children | Two Kids |
| Social Media | Instagram |
Goran Dragic Net Worth and Salary
Goran Dragic has a net worth of approximately $60 million per Celebrity Networth. Most of his income comes from endorsement deals, NBA salaries, contracts, and more.
Goran Dragic Career
Goran Dragic is a Slovenian professional basketball player for the Chicago Bulls of the NBA. He had played professional basketball in Slovenia and Spain before entering the NBA in 2008.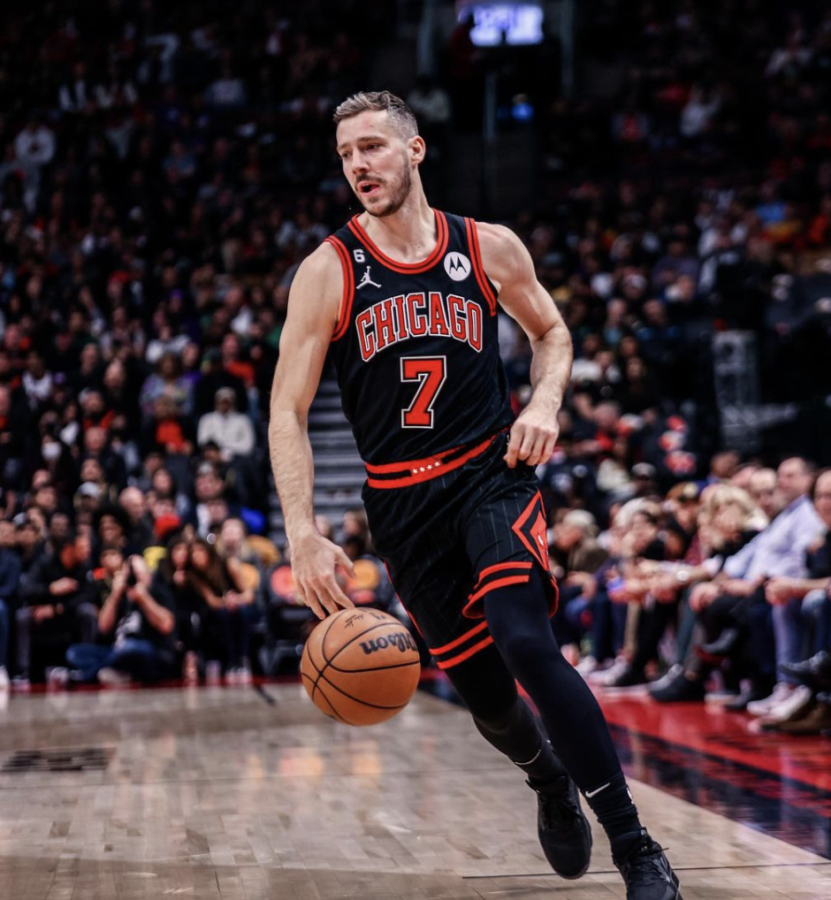 Goran Dragic transferred to the top-level Slovenian Basketball League and Adriatic League club Slovan in 2004. Goran Dragić made his debut in 2003, at the age of 17, in the Slovenian minor league with KD Ilirija.
Dragić joined the Slovenian club Union Olimpija in 2007, and he played there during the 2007–08 season, winning the Slovenian League championship with the team. Dragić entered the 2008 NBA draft, where he was selected in the second round, 45th overall, by the San Antonio Spurs.
His draft rights were then traded to the Phoenix Suns in exchange for the draft rights to Malik Hairston, the 48th pick. they officially signed him on 22 September 2008.
On 24 February 2011, Dragić was traded to the Houston Rockets along with a protected first-round pick in exchange for Aaron Brooks. Dragić recorded his first career triple-double with 11 points, 11 assists and 11 rebounds in a 121–102 win over the Minnesota Timberwolves.
In 2012, Dragić became an unrestricted free agent. He agreed to sign a 4-year, $30 million deal with a player option on the final year with the Phoenix Suns. and officially became a member of the team again on 19 July 2012.
On 8 February 2014, Dragić scored a career-high 34 points— while attempting only 13 field goals— to go along with 10 assists in a 122–109 home victory over the Golden State Warriors. He became the first player, since Rod Strickland in 1985–86, to set career highs in points three times in a single month.
On 9 July 2015, Dragić re-signed with the Heat to a five-year, $90 million contract after he was signed first along with his brother Zoran Dragic. On 7 April, he recorded 16 points and a career-high 12 rebounds in a 106–98 win over the Chicago Bulls, helping the Heat sweep the season series with the Bulls for the first time since the 2003–04 season.
On 27 October 2018, Dragić scored 28 points in a 120–111 win over the Portland Trail Blazers, becoming the first Slovenian player to reach the 10,000-point mark in the NBA. Dragić helped the Heat reach the 2020 NBA Finals.
After being acquired by Toronto Raptors he was signed by Brooklyn Nets on February 22, 2022. On 2 August 2022 Dragic was signed by Chicago Bulls.
He was an All-NBA Third Team selection and the NBA Most Improved Player with the Suns in 2014. He was named an NBA All-Star for the first time in 2018 with Miami. He led the senior Slovenian national team to its first FIBA EuroBasket title in 2017
Goran Dragic Family and Personal Life
Goran was born on May 6, 1986, in SR Slovenia, Yogoslavia. Dragić was born to a Slovenian mother and a Serbian father. There is not much information about his parents. However, he has a brother named Zoran Dragic who is also a professional basketball player.
Dragic is married to his long-time girlfriend Maja. They got married in late 2018. The couple has two children.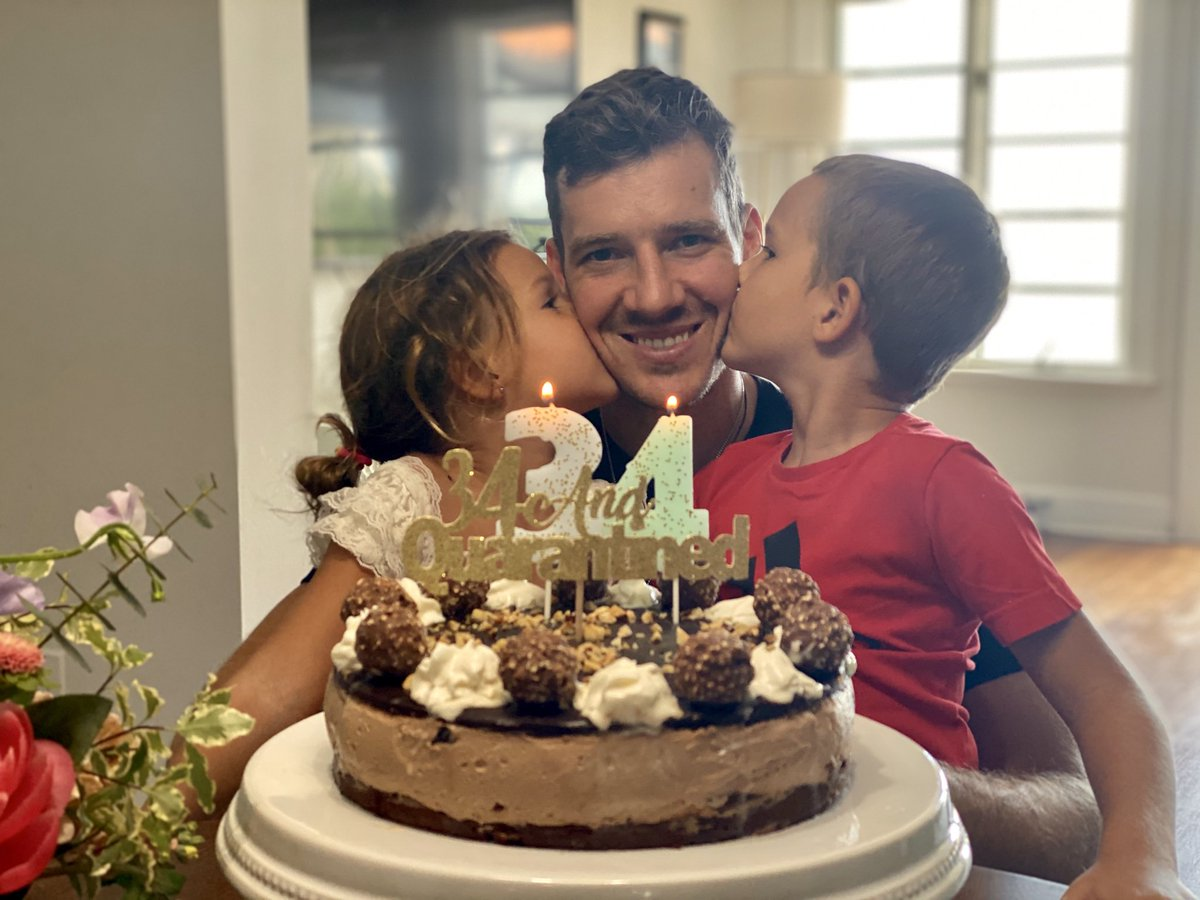 FAQ's about Goran Dragic
What is Goran Dragic's net worth?
Goran has a net worth of approximately $60 million
How old is Goran Dragic?
Goran is 36 years old
When did Goran Dragic make his NBA debut?
Goran made his NBA debut in 2008.
Who is Goran married to?
Goran Dragic is married to Maja
Does Goran have any children?
Two Kids
More NBA Articles:
Follow our dedicated NBA page for more NBA articles and news updates.