Here's everything you need to know about the personal life, net worth, career of former F1 star Gerhard Berger
Gerhard Berger Facts
| | |
| --- | --- |
| Birth Place | Worgl, Austria |
| Father's Name | Johann Berger |
| Mother's Name | Olga Berger |
| Star Sign | Virgo |
| Education | Not Known |
| Net Worth (2023) | $50 million |
| Salary | Not Known |
| Age | 64 |
| Date of Birth | August 27, 1959 |
| Nationality | Austrian |
| Wife | Ana Corvo |
| Children | Four |
Gerhard Berger Career
Gerhard Berger enjoyed a long and illustrious Formula One career spanning 14 seasons. Twice, he secured a commendable 3rd place overall in the championship, achieving this feat in 1988 and 1994, both times racing for Ferrari. Berger's impressive track record includes winning ten Grand Prix races, standing on the podium 48 times, earning 12 pole positions, and setting 21 fastest laps.
With 210 race starts, he ranks among the most seasoned Formula One drivers in history. During his career, Berger led 33 of the 210 races he participated in but also experienced retirement from 95 of them. Notably, his first and last victories were not only significant for him but also marked the first and last wins for the Benetton team, with a remarkable eleven-year gap between them. Berger also achieved victories with Ferrari and McLaren, and during his time at McLaren, he was a key contributor to the team's constructors' titles in 1990 and 1991, alongside Ayrton Senna.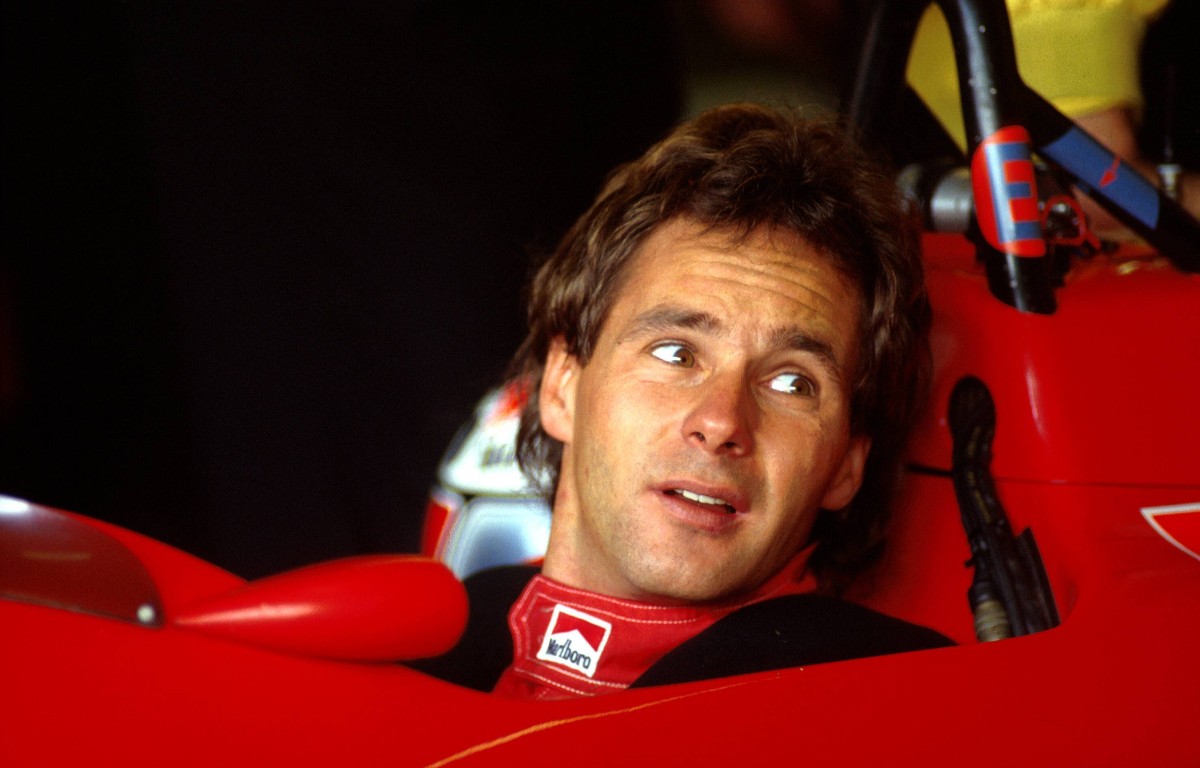 After his retirement from racing, Gerhard Berger took on a new role as Competitions Director at BMW, a position he held until 2003. During this time, he played a pivotal role in overseeing BMW's successful return to Formula One in the year 2000. Notably, Berger had the honor of being the first person to drive a Formula One car on the newly-constructed Shanghai Grand Prix circuit in 2003, showcasing a 2003 Ferrari F2003-GA. Between 2006 and 2008, Berger had a notable ownership stake in the Scuderia Toro Rosso Formula One team, owning 50% of the team. However, in 2008, Red Bull regained full ownership of Toro Rosso by repurchasing the 50% stake it had previously sold to Berger two years earlier.
Gerhard Berger Net Worth and Salary
Gerhard Berger's net worth is expected to be around $50 million as of 2023. Berger has had a long career in motorsport spanning more than two decades and so it is understandable that he has accumulated a huge amount of net worth. He worked in various administrative roles post his racing career and that also contributes a major portion to his net worth. However, there is no information about his annual income or salary. We will update this column whenever we have further details regarding the same.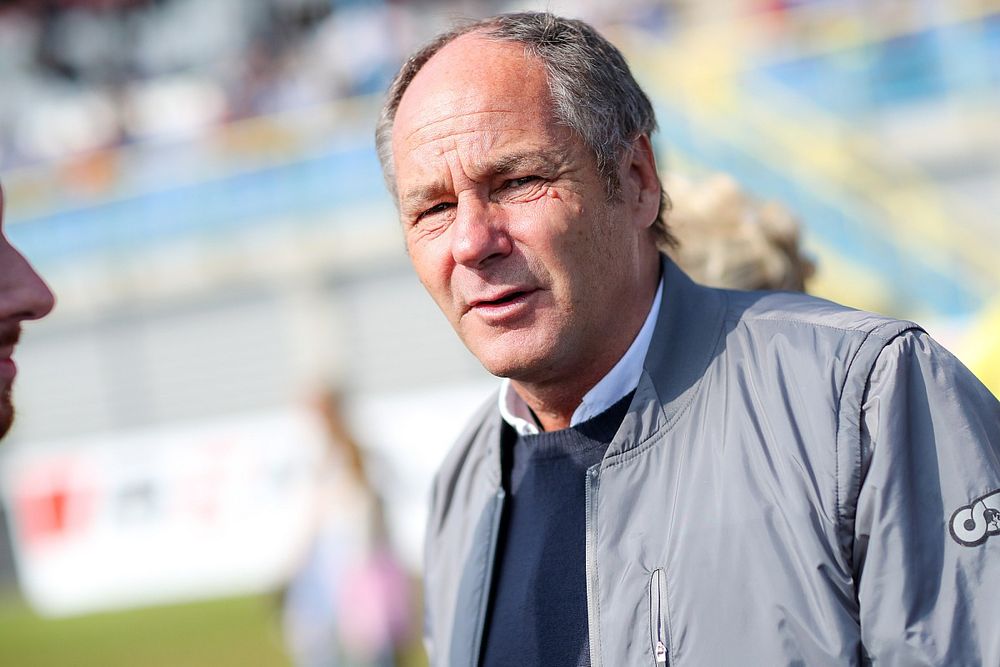 Gerhard Berger Personal Life
Gerhard Berger hails from Wörgl, Austria, where his father, Johann, operated his own truck company. Gerhard initially worked for his father and eventually climbed the ranks to become a driver himself. In his personal life, Berger is married to his wife, Simone, and they have two sons, one daughter, and even a granddaughter. At the age of 64, Gerhard Berger stands tall at an impressive height of 5 feet 11 inches (1.8 meters). His journey from the modest beginnings of a small Austrian town to his remarkable career in Formula One has left a lasting legacy that garners respect and admiration from fans and fellow racers alike.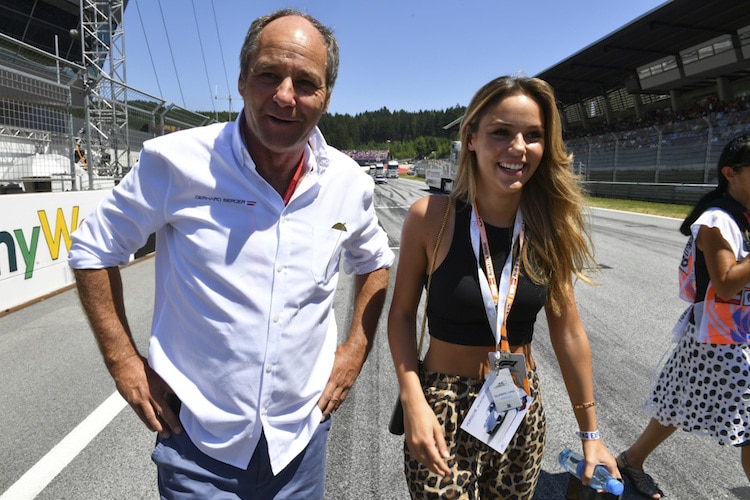 Gerhard Berger Endorsements
Gerhard Berger's current list of sponsors are not known in the public domain. However, it is understood that a top F1 star like Berger must have several lucrative sponsorship and endorsement deals in his pocket. We will update Berger's list of sponsors whenever we have further details regarding the same.
Gerhard Berger FAQs
(Q) What is the age and date of birth of Gerhard Berger?
Gerhard Berger is 64 years old and was born on August 27, 1959.
(Q) What is the net worth of Gerhard Berger?
Gerhard Berger has a net worth of $50 million.
(Q) What F1 teams did Gerhard Berger represent?
Gerhard Berger raced for ATS, Arrows, Benetton, Ferrari and McLaren.
(Q) What is the nationality of Gerhard Berger?
Gerhard Berger is an Austrian citizen.
(Q) Where was Gerhard Berger born?
Gerhard Berger was born in Worgl, Austria.
(Q) Where is the residence of Gerhard Berger?
Gerhard Berger's current residence is not known.
(Q) Does Gerhard Berger have a wife?
Gerhard Berger is married to Ana Corvo.
More Formula One News
Follow our dedicated Formula One page for instant Formula One news and updates