You can explore these Hide and Seek locations to play with your friends and earn more rewards. Here are the latest Fortnite Hide and Seek Map codes.
Hide and Seek is a creative mode from Fortnite. There are 100 plus Hide and Seek maps from Fortnite currently. Basically, the hide-and-seek mode is all about having fun in Fortnite. There are several entertaining games in these new Fortnite Hide-and-Seek maps. Fortnite players have always loved this creative mode more than other ones. The Hide and Seek maps are based on the Prop Hunts, here are all the current working Fortnite Hide and Seek codes right now.
All Active Fortnite Hide and Seek Map Codes
Hunters Vs Killer – 2479-2169-9195
Ruined Remains 2.0 – 5636-1824-2208
The Fishy Mansion – 0436-7111-2174
City Park Prop Hunt – 4760-0262-7171
Prop Hunt Wizards Great Hall – 1474-2507-3173
Mountain Mansion – 3548-1991-7161
Hunted – 9664-2134-4038
Borderlands Infection – 4819-8403-7360
Modern City – 7477-6379-1293
Mansion Mayhem Hiding Game – 7035-2787-5434
Alice in Wonderland Hide & Seek Map – 4816-5553-6324
Hide & Seek Among the Pharaohs – 7477-6379-1293
Hide & Seek JUNGLE – 3323-2263-4921
Which are the Best Hide And Seek Maps on Fortnite?
Modern City
This is one of the most favorite creative map codes for all Fortnite users. This is one of the best Hide and Seek locations as it's filled with Tallest Buildings, Incredible Houses, and more new Constructions with new mechanics.
City Park Prop Hunt
This creative map has been here in Fortnite for 2 years, yet the players have always preferred to use this. This map provides players with the best hide-and-seek experience.
Fishy Mansion 
One of the best hide-and-seek maps to try out in Fortnite which takes the players to a beautiful beachside mansion that has many big rooms. This can be your best hide-and-seek experience where you can relax and indulge with your mates.
Moon Infection 
A blissful moon-based map and you can sit in the craters of the moon. If you are looking for a completely different hide and seek experience, then this map is yours to explore on Fortnite
Among the Pharaohs
Among the Pharaohs is one of the biggest hide-and-seek places on Fortnite. A spacious place where you can relax and play with your friends. A desert, Grand Pyramid, Lovely locations, and your mates will be more than enough to explore this map.
Game of Thrones
This map is a tribute to the cult classic, Game of Thrones. Everyone would love to explore this hide-and-seek place in Fortnite, especially for the beautiful places, crafted structures, and the other famous spots from the series like Citadel and King's Landing.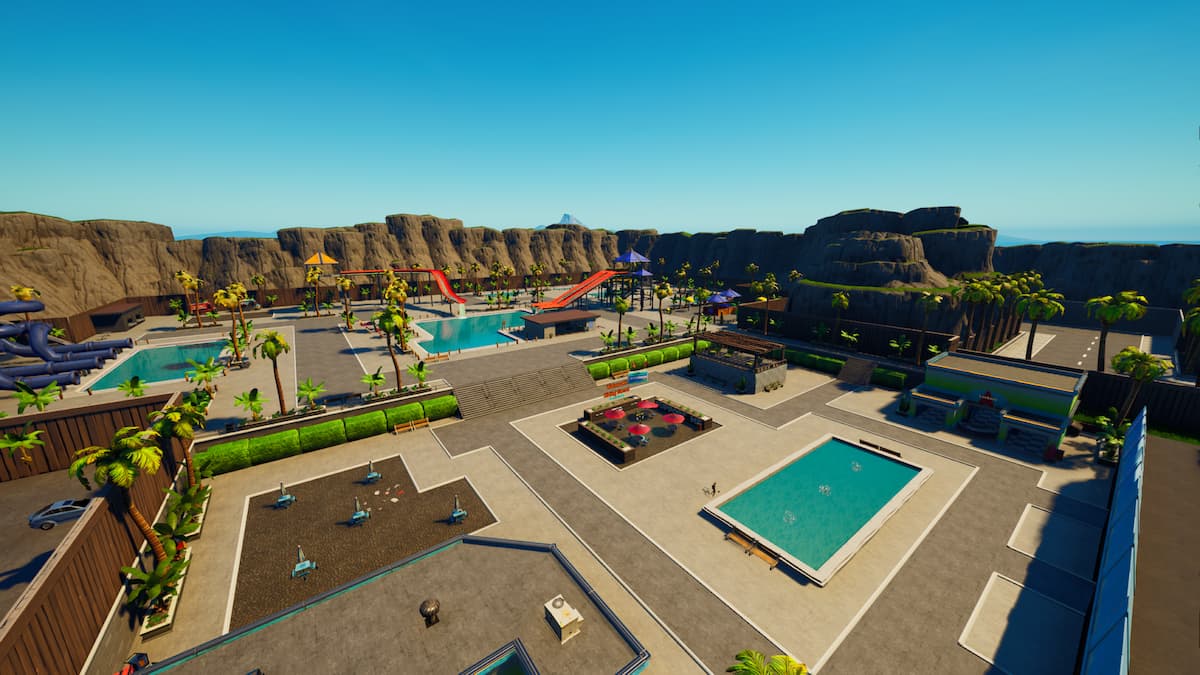 New Hide and Seek Maps
Fortnite will update a new set of hide-and-seek codes every month for the players to cherish the exotic locations and acquire some rewards. The next set of hide-and-seek creative map codes will arrive next month from the team of Fortnite.
For more related content check out our dedicated website Gamition.
More E-Sports news:
Follow our dedicated E-Sports page for instant E-Sports news and updates