Looking for the best spots to get some health back? Check our guide to know all the Fortnite Chapter 4 Campfire locations.
Every Fortnite player knows the value of a Campfire, as these Campfire utility items have been highly beneficial to everyone. Cozy Campfire is a rare trap that's available in two variants, one is Trap and another is Environmental. The Campfire can quickly heal a player's health and rejuvenate their HP. A campfire is simply thrown on a floor, and it will last up to 25 seconds. The Campfire can also heal Vehicles' HP. If your vehicle in Fortnite is damaged, then the Campfire trap can heal its HP to restore its power.
The HP stats for Campfire will range from 1 to 100 HP, and you get 2HP for every second. You can find the Campfire in several locations on the Fortnite map. They are available as Drops, Supply Llamas, Supply Drops, Chests, and Floor Loot. In Fortnite Chapter 4, Season 1, these Campfires are scattered across various. If you have been looking to find a Campfire item, here's our Fortnite Chapter 4 Campfire Location guide.
All Campfire Locations in Fortnite Chapter 4 Season 1
The Campfire items are spread across the various Biomes in the Fortnite map. Snow Biome, Desert Biome, Grass Biome, and Desert Biome. Here are all the Campfire locations in Fortnite Chapter 4 Season 1.
Campfire Location #1
Chonker's Speedway
Aegis Temple
Woodsy Ward
Solitary Shrine
Rave Cave
Cappy Cabin
Logjam Junction
Shifty Shafts
All POI
Outpost
Shimmering Shrine
Western Watch
Cold Cavern
Greasy Grove
Humble Hamlet
Cuddle Cross Track
Lute Lake
Titled Towers
Synapse Station
Fort Jonesy
Hitches and Ditches
Coney Crossroads
Sleepy Sound
Brutal Bastion
Coastal Battlement
Campfire Location #2
Anvil Square
Seaside Sentry
Shore Shack
Rowdy Acres
Lustrous Lagoon
Proper Pastures
Rocky Reels
Beachy Buffs
Meadow Mansion
Slappy Shores
Hidden Henge
Exile Isle
Beached Bit
Fishsticks' Boat Race
Goovy Grove
The Hall of Whispers
The Stone Tower
Looper Landing
Flutter Barn
Berg Barge
Breakwater Bay
Cloudy Condos
These are the campfire locations for the current Fortnite Chapter 4 Season 1. You will find a lot of Campfire at these spots as supply drops, floor loot, and chests. Sometimes you will get these campfires for completing the Fortnite weekly quests. More Campfire locations will be added in the upcoming updates. Till then, you can find the Campfire spawning at these spots in Fortnite Chapter 4. Use the Campfires to restore your HP and for completing the challenges in Fortnite Chapter 4.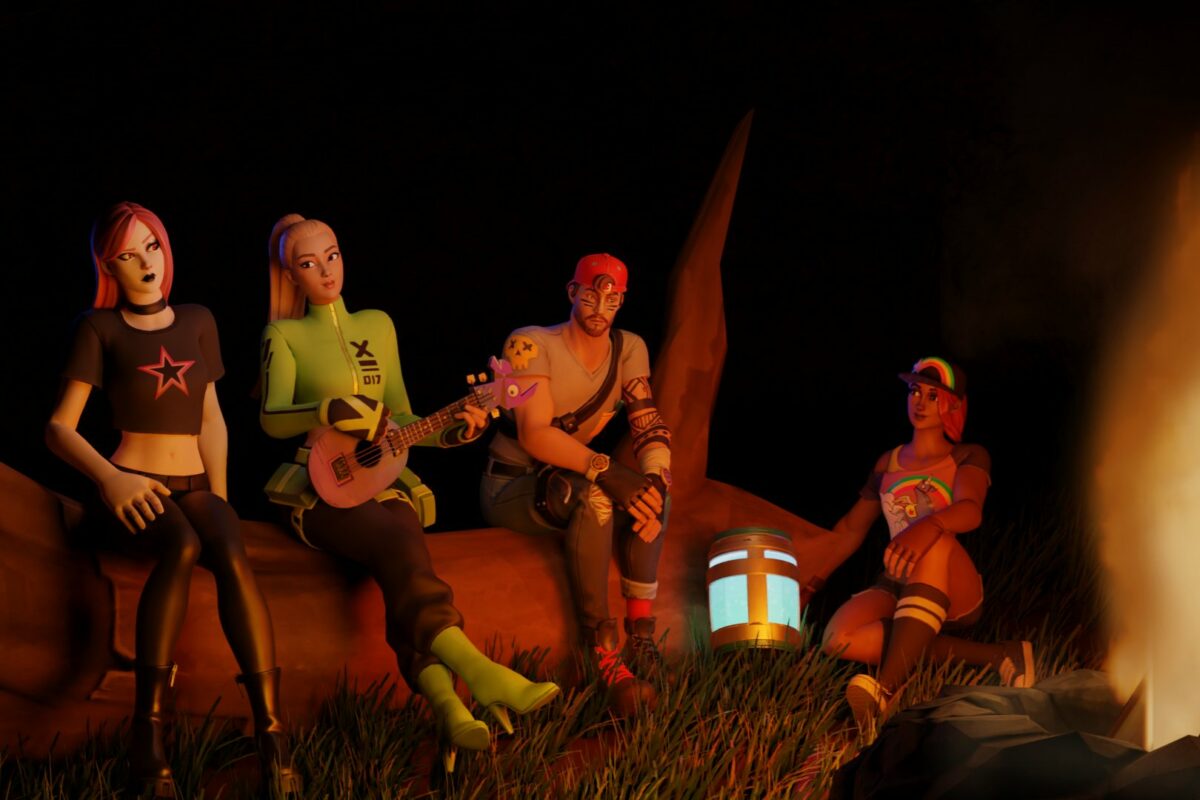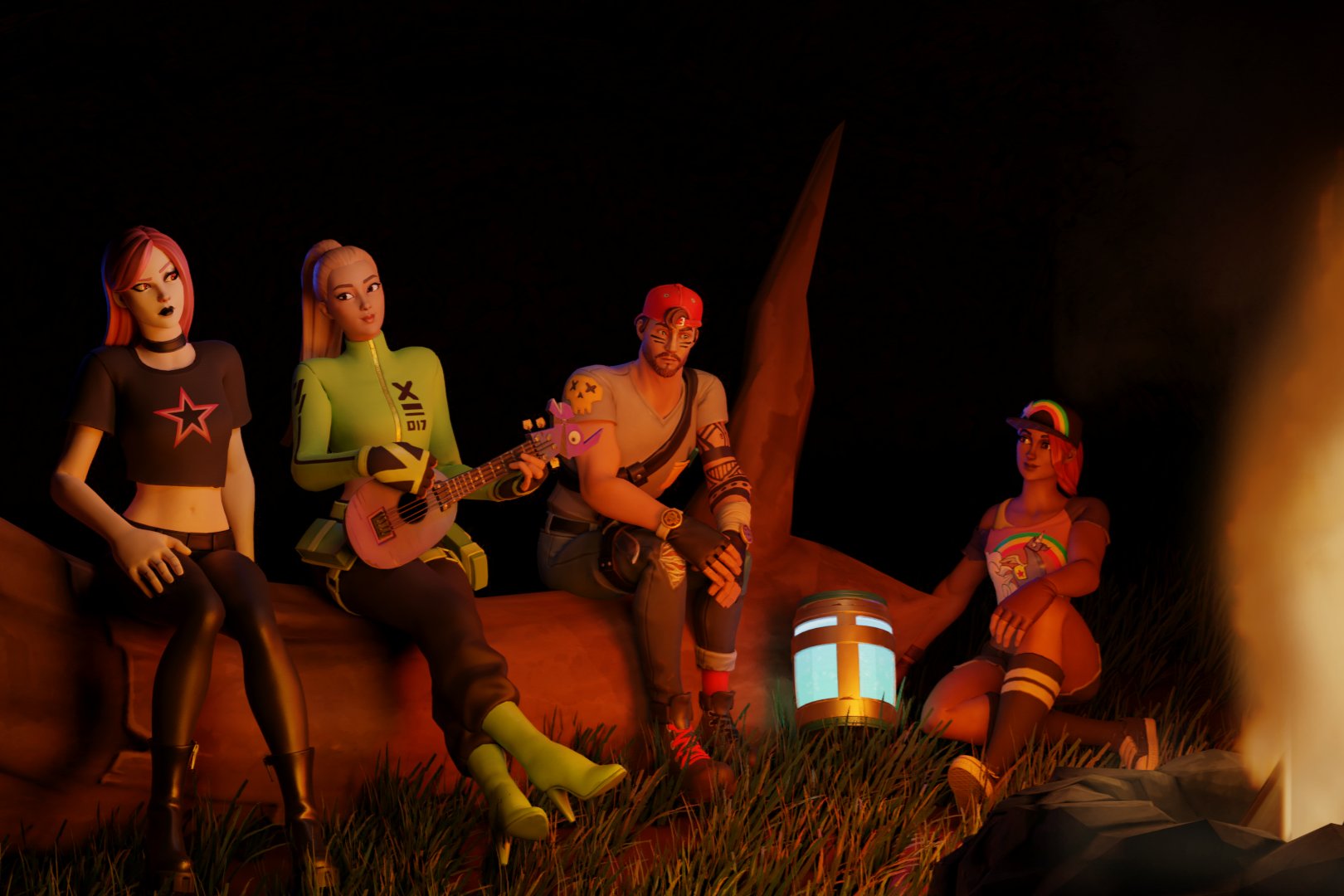 What are the Other Campfire Locations in Fortnite Chapter 4 Season 1?
As of now, we don't have other campfire locations for Fortnite Chapter 4. All the current Fortnite Chapter 4 Campfire locations have been shared above. Epic Games will add more Campfire spots in the upcoming Fortnite updates. As these Campfire utility trap items are not just for healing, they have been utilized for several Fortnite quests and challenges.
What is a Campfire in Fortnite
In Fortnite, Campfire is a rare utility item or a trap that can restore your HP. If you find yourself in a complicated situation or challenge, these Campfire items will be your savior. As they can heal your Health by 2 HP for every second. The Campfire trap will be active for a maximum of 25 seconds, you will regenerate 50 HP in this short gap. Once you find a Campfire item, you simply need to throw them on the floor or ground. The Campfire items can also be used to heal your vehicle's HP after getting damaged during the battles.
Campfire is not confined to Healing alone, as Fortnite sometimes will add several new Quests for which these Campfire items are most needed. Sometimes you need to find a Lit Campfire location and perform an emote or dance at night. Likewise, more challenges, quests, and missions based on these Campfire items are expected to be available in the upcoming Fortnite Chapter 4 weekly challenges or quests. You can find the Campfire using our Fortnite Chapter 4 Campfire location guide.
That's everything you need to know about the Campfire locations in Fortnite Chapter 4. As we have shared all the latest Campfire locations in Fortnite Chapter 4 Season 1 in our guide. Find the Campfire from the locations that are mentioned above, we will be back with more Campfire locations for Fortnite Chapter 4 Season 1 soon.
What to do right now in Fortnite Chapter 4 Season 1?
Fortnite Chapter 4 is filled with lots of new Quests, Collaborations, and Events. Right now the Christmas Holiday Events are available. Complete all the Fortnite Winterfest Event challenges to unlock several new Rewards, Skins, and XPs. Again Fortnite x My Hero Academia collaboration Quests are available in Fortnite Chapter 4, you can unlock Deku Skin and Smash Mythic, All Might Skin, Ochaco Uraraka Skin, Katsuki Bakugo Skin, and Izuku Midoriya Skin.
These skins and other cosmetics will only be available for a limited time in the Fortnite item shop. Make sure to play and complete all the Fortnite Academia and Winterfest Challenges before the time limit to earn the rewards and skins.
For more related content check out our dedicated website Gamition.
More E-Sports news:
Follow our dedicated E-Sports page for instant E-Sports news and updates.