Michael Jeffrey Jordan is one of the most famous basketball players ever and he has shared some memorable quotes on basketball, life, and success over the years.
When it comes to the 'Greatest of all time' basketball player, Michael Jordan is an undisputed name. The heroics of the six-time NBA champion is not only unforgettable but also inspirational.
Over the course of time, he has made jersey number 23 immortal and a beacon of hope for countless basketball fans around the globe. He had faced many obstacles in his career but always came over the top to achieve his set goals.
Jordan has been a sports fan for as long as he can remember, and while in high school, he tried his hand in playing football and baseball. The 6-foot-6 player quickly understood that failure is a part of success and at the end of the day, he will always be a champion.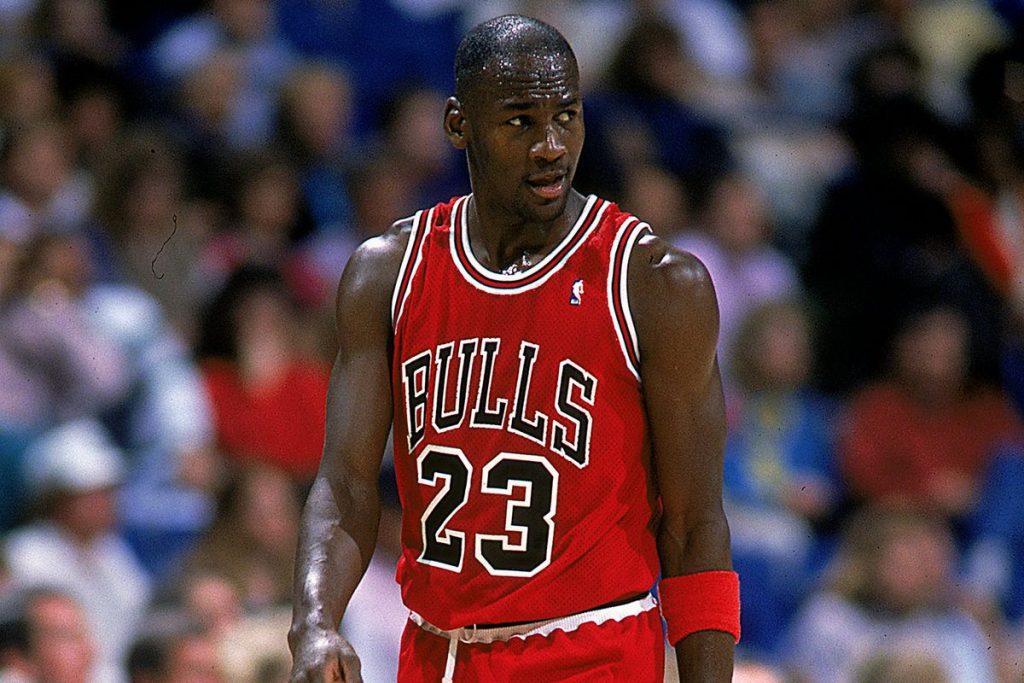 Retiring was a hard decision for 'His Airness' but in 2003, MJ finally called it quits. He is now the principal owner of the Charlotte Hornets NBA team.
Along with his flashy plays on the court, the 58-year-old had a lot to say about achieving success. A king of 'never say never' attitude, any advice coming from the GOAT is worth following. Undoubtedly, his quotes can help people from any walk of life.
10 most inspirational Michael Jordan quotes on life and success
"Always turn a negative situation into a positive situation"
Jordan's basketball career is a testament to this quote. He has faced many problems in his playing days but has never lost hope. He went on win two three-peats which is not an easy milestone to achieve.
2. "My attitude is that if you push me towards something that you think is a weakness, then I will turn that perceived weakness into a strength."
There was a time when Jordan and his teammates were repeatedly defeated by the Detroit Pistons. However, Jordan worked on his weakness and came back stronger than ever before.
3. "I've failed over and over and over again in my life and that is why I succeed"
With a persistent gambling problem, Jordan once had to retire from the NBA. This setback of his made him hungrier for success and he came back to win three back-to-back championships.
4. "To be successful you have to be selfish, or else you never achieve. And once you get to your highest level, then you have to be unselfish. Stay reachable. Stay in touch. Don't isolate."
This quote stands true because we all know about the dynamic relationship he had with his Chicago Bulls teammates. Always there for each other, all his teammates went through thick and thin. Thus, Jordan might be a good player but he was a better teammate. And the successes speak for themselves.
5. "My father used to say that it's never too late to do anything you wanted to do. And he said you never know what you can accomplish until you try."
As a sophomore, Jordan was rejected from his high school's varsity basketball team. But he never gave up. His constant trying is what made him the greatest basketball player of all time.
6. "I play to win, whether during practice or a real game. And I will not let anything get in the way of me and my competitive enthusiasm to win."
Jordan is a highly competitive human being even when he is not on the court. His win-at-all-cost mentality is a story for legends. It is said that be it in practice or be it at a real match, MJ was always hungry to win. Perhaps, his hunger is what makes him so successful.
7. "I can't speak for the future. I have no crystal ball"
MJ retired twice in his NBA career under unfortunate circumstances in spite of being such a massive talent. He also tried his hand in minor league baseball but was largely unsuccessful. Surely, the future is uncertain. Jordan's career speaks for that.
8. "Learning's a gift, even when pain is your teacher…"
The Space Jam star has missed more than 9000 shots in his career and has lost almost 300 games. But he always learned through it. Rightly so, his success overshadows his failures.
9. "Don't let them drag you down by rumors, just go with what you believe in."
Throughout his career, Jordan was no stranger to speculations and rumors. But he never caved in. A true champion, he let his game do the talking. This is why he is called the best in business.
10. "Be true to the game, because the game will be true to you. If you try to shortcut the game, then the game will shortcut you. If you put forth the effort, good things will be bestowed upon you. That's truly about the game, and in some ways that's about life too."
Whatever you do in life, do it with love and willingness. It guarantees you results. A 100% effort is always appreciated and good things follow because of that.
More NBA Articles:
Follow our dedicated NBA page for more NBA articles and news updates