From Max Verstappen to the legendary Michael Schumacher – let us take a look at the F1 drivers who are a part of this illustrious list, the top 5 drivers to register most wins before turning 26
5. Michael Schumacher – Schumacher occupies the fifth spot in this illustrious list, having registered 10 F1 race wins before turning 26. He shares the record for the most World Drivers' Championship titles, both having seven to their name. When he retired from Formula 1 in 2012, Schumacher held several notable records, including the most race wins (91), pole positions (68), and podium finishes (155), although Lewis Hamilton has since surpassed some of these records.
Schumacher still holds the record for the highest number of total fastest laps at 77. He achieved consecutive drivers' titles in 1994 and 1995 and enjoyed a highly successful partnership with Ferrari, securing five consecutive championship titles from 2000 to 2004. He made a brief comeback with Mercedes from 2010 to 2012 before retiring from the sport for a second time.
4. Lewis Hamilton – Hamilton is fourth in this list, having won a commendable 19.7% of his races before turning 26. Hamilton has achieved an impressive seven World Drivers' Championship titles, which ties him with Michael Schumacher for this record.
He's not only a champion but also holds several significant records, including the most race wins (103), pole positions (104), and podium finishes (196), among others. In a thrilling turn of events in 2008, he secured his first championship title by executing a critical overtake on the last lap of the season's final race, becoming the then-youngest Formula One World Champion.
Hamilton's impact on Formula One extends beyond his racing prowess. He's widely acknowledged for expanding the sport's global fan base, in part due to his high-profile lifestyle, active engagement in environmental and social causes, as well as his ventures in music and fashion. Furthermore, he has taken on a prominent role as an advocate, actively supporting anti-racism efforts and advocating for greater diversity within motorsport.
3. Fernando Alonso – Alonso won 18 F1 races before turning 26 and that puts him in the third spot. Alonso clinched two consecutive drivers' championships in 2005 and 2006 and, at that time, set records as the youngest pole-sitter, race winner, world champion, and two-time champion in the history of the sport.
Following a two-year break, Alonso made a comeback to Formula One in 2021 with Alpine. In the 2021 Qatar Grand Prix, he secured his first podium in seven years. Then, at the 2022 Singapore Grand Prix, he established a new record for the most Formula One starts. In the 2023 Saudi Arabian Grand Prix, Alonso achieved his 100th podium by finishing third, a feat only six drivers in the series' history have accomplished.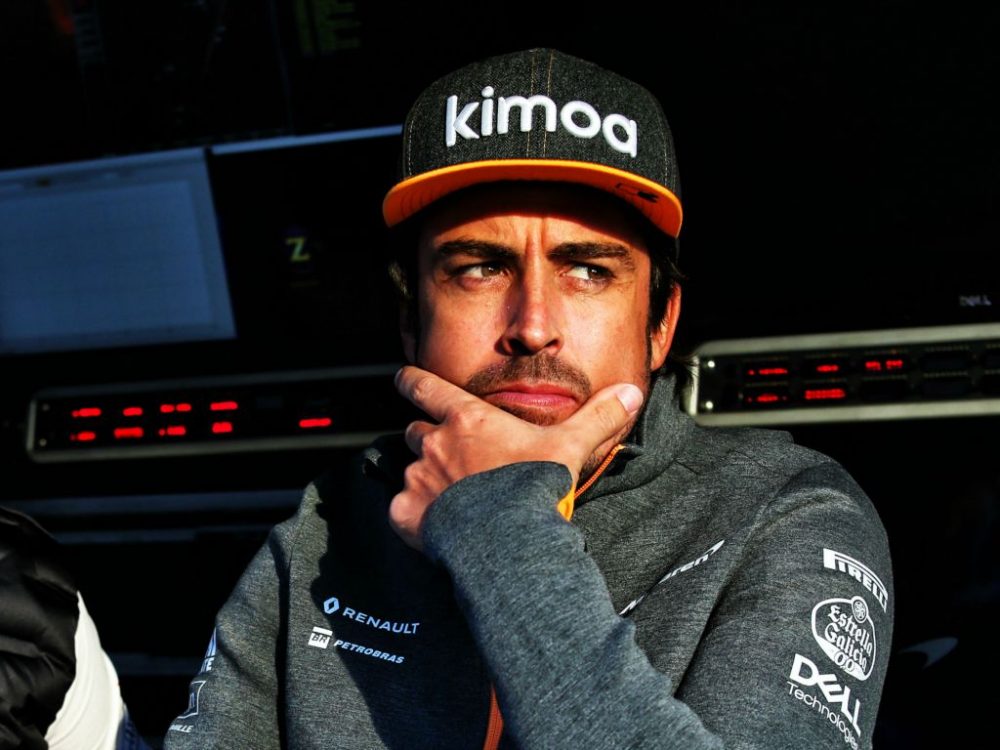 Alonso had amassed an impressive record of 32 Grand Prix wins, 22 pole positions, and 1,899 points from 311 starts before a two-year hiatus from F1. He remains the sole Spanish Formula One driver to have claimed the World Championship, a distinction held until Carlos Sainz secured his maiden win at the 2022 British Grand Prix, making Alonso the only Spaniard to win a Formula One Grand Prix for a long period.
2. Sebastian Vettel – Vettel registered 29 victories before his 26th birthday. He secured an impressive four World Drivers' Championship titles, all in a row from 2010 to 2013. Notably, he holds the distinction of being the youngest World Champion in the history of Formula One. Vettel also boasts the third-highest number of race victories (53) and podium finishes (122), as well as the fourth-most pole positions (57).
During his time with Red Bull Racing, Vettel dominated the sport, clinching four consecutive titles from 2010 to 2013, with his first win making him the youngest World Champion. In 2013, he set a record at the time by winning nine races in a row. Vettel then made a move to Ferrari in 2015, taking the seat previously held by Fernando Alonso. He became a strong contender against Mercedes and Lewis Hamilton, finishing as the runner-up in both the 2017 and 2018 seasons. After parting ways with Ferrari at the end of the 2020 season, Vettel joined Aston Martin for the 2021 and 2022 seasons before announcing his retirement from Formula One at the end of the 2022 season.
1. Max Verstappen – This is yet another F1 list that's topped by Verstappen. He made his debut at the 2015 Australian Grand Prix at the age of 17 years and 166 days, becoming the youngest driver to compete in the sport. At just 18 years old, he achieved a remarkable feat by winning the 2016 Spanish Grand Prix during his debut season with Red Bull Racing. This victory made him both the youngest-ever driver and the first Dutch driver to win a Formula One Grand Prix.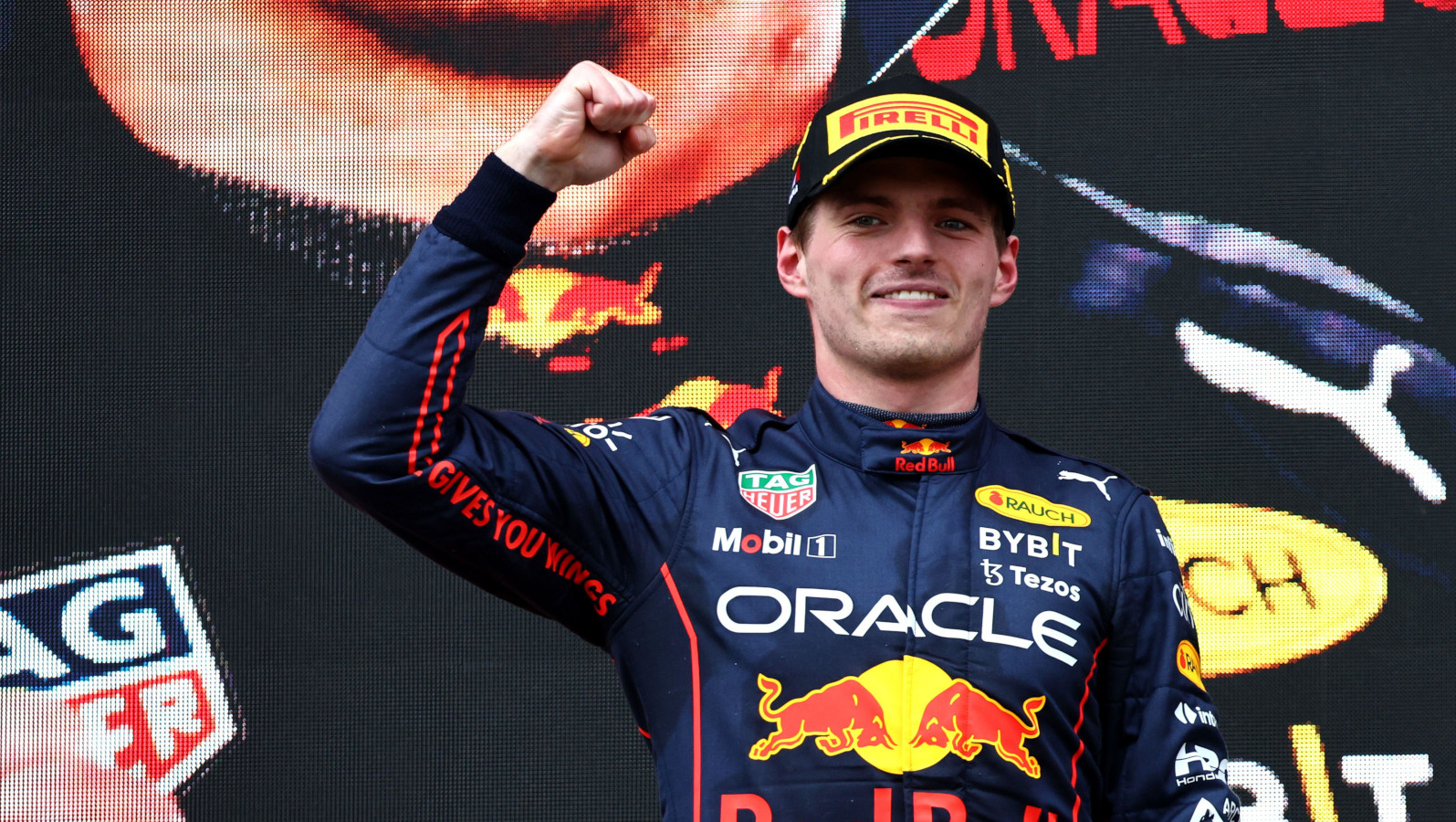 Verstappen's crowning moment came in 2021 when he won the Abu Dhabi Grand Prix, making him the first Dutch driver to secure the Formula One World Championship, joining the ranks of Formula One World Drivers' Champions. He continued his success by winning his second consecutive championship in the following season. As of the 2023 Japanese Grand Prix, Verstappen has an impressive record of 48 race victories and 29 pole positions. He achieved his first career hat-trick at the 2021 French Grand Prix and his first grand slam at the 2021 Austrian Grand Prix. In subsequent seasons, he went on to score two more grand slams, one at the 2022 Emilia Romagna Grand Prix and another at the 2023 Spanish Grand Prix, showcasing his dominance in the sport.
More Formula One News
Follow our dedicated Formula One page for instant Formula One news and updates