Charles Leclerc and Mattia Binotto spent four years together as a part of the Ferrari F1 team
Mattia Binotto has announced his resignation as the Team Principal of Ferrari and Charles Leclerc took to Instagram to bid goodbye to his chief. Binotto joined Ferrari in 1995 as an engine engineer and became the Team Principal in 2019. He is known to be pretty popular among the team's drivers and certainly leaves a void for Ferrari to fill.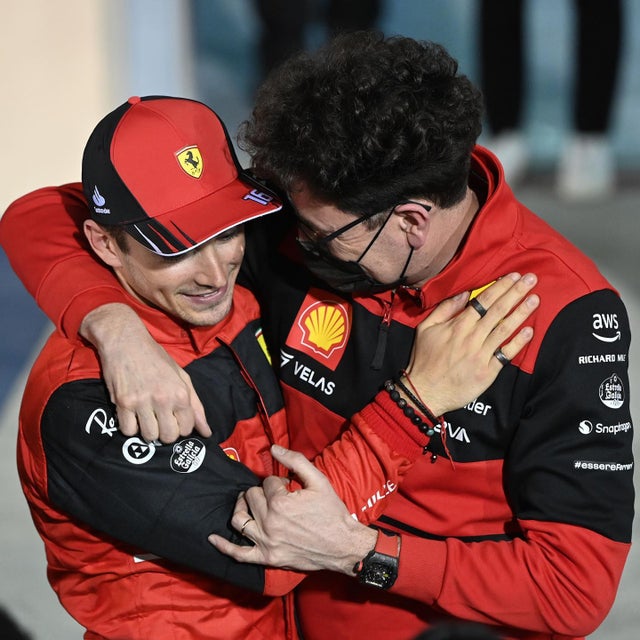 Leclerc bid farewell to Binotto in an emotional post on Instagram. He wrote, "Thank You for everything, Mattia. We spent four very intense years together, full of great satisfaction and also, inevitably, moments that tested us. My esteem and respect for you have never diminished and we have always worked with full dedication to achieve the same goals. Thank You for everything."
Ferrari fans have been pretty vocal about removing Binotto after some disappointing results in the recent past but it remains to be seen who is brought in to replace him.
Fans react to the resignation of Mattia Binotto on Twitter
Let us take a look at some of the reactions from fans after Binotto's resignation was officially confirmed.
"Real Ferrari fans are not that happy about this announcement, the only ones happy about this are those awful Ferrari stans", wrote a fan.
"He was the best team principal in the history of F1, he should rethink his decision Ferrari needs him", tweeted another fan.
"This is typical of Ferrari. I don't think booting Mattia is going to immediately solve some of their fundamental issues", read a tweet.
"The root of the problem is Inaki Rueda, he should leave the team، He is the architect of strategies, because of which the best managers were fired, and he continues to destroy the team", wrote another fan.
Another Twitter user wrote: "To be fair I actually commend him for this. He hasn't stuck around until he was forced out. He's realised it hasn't really worked and owned it by resigning. Strategy and bad decisions potentially cost Ferrari a shot at the title this year."
More Formula One news:
Follow our dedicated Formula One page for instant Formula One news and updates