Here's everything you need to know about the personal life, net worth, career and more of current reserve driver of Apline F1 team, Oscar Piastri
Oscar Piastri Facts
| | |
| --- | --- |
| Birth Place | Melbourne, Australia |
| Father's Name | Chris Piastri |
| Mother's Name | Nicole Piastri |
| Star Sign | Aries |
| Net Worth (2022) | $1.5 million |
| Salary (2022) | $43,000 approx |
| Age | 21 |
| Date of Birth | 6 April, 2001 |
| Height (cm) | 178 cm |
| Weight (kg) | 68 kg |
| Nationality | Australian |
| F1 Debut | NA |
| Teams | AlpineF1 team (Reserve driver) |
| F1 Race Wins | 0 |
| F1 Pole Positions | 0 |
| F1 Championship Wins | 0 |
| F1 podiums | 0 |
| Girlfriends | NA |
| Endorsements | Not Known |
Oscar Piastri Career
Oscar Piastri is an Australian racing driver who currently serves as the reserve driver for Alpine F1 Team, having been in the team's driver academy. He won the 2019 Formula Renault Eurocup with R-ace GP and won the 2020 FIA Formula 3 Championship and 2021 Formula 2 Championship with Prema Racing.
He is only the sixth driver to win the GP2/Formula 2 Championship in their rookie season, and the fifth driver to win the GP3/Formula 3 Championship and the GP2/Formula 2 Championship in consecutive seasons.
After winning the FIA Formula 3 Championship in 2020, he took part in his first Formula One test in October with the Renault F1 Team, driving the Renault R.S.18 at Bahrain International Circuit alongside fellow academy drivers Christian Lundgaard and Zhou Guanyu.
He remained part of the now-rebranded Alpine Academy in 2021 and drove the Alpine A521 in the post-season young drivers' test at Yas Marina Circuit in December. After his Formula 2 title victory, Piastri was appointed Alpine F1 Team's reserve driver for the 2022 season
Last month it was reported that Piastri was set to drive for Williams in 2023 on loan from Alpine. Alpine announced Piastri would replace Alonso in 2023, although the press release contained no quotes from Piastri himself. Shortly thereafter, Piastri rejected Alpine's announcement via a post on Twitter, stating that he had not signed a contract with the team and that he would not be driving for them in 2023.
Oscar Piastri Net Worth and Salary
Oscar's earnings as a car race driver are projected to be around USD 43,000, while his net worth is estimated to be around USD 1.5 million. Formula 2 and Formula 3 drivers are classified as junior drivers, earning between USD 225 and USD 500 per day. They must, however, pay the teams for a spot in the junior driver's championship mostly. However, Piastri is expected to move up to the F1 as early as next year and that would mean a massive increase in his net worth and Salary.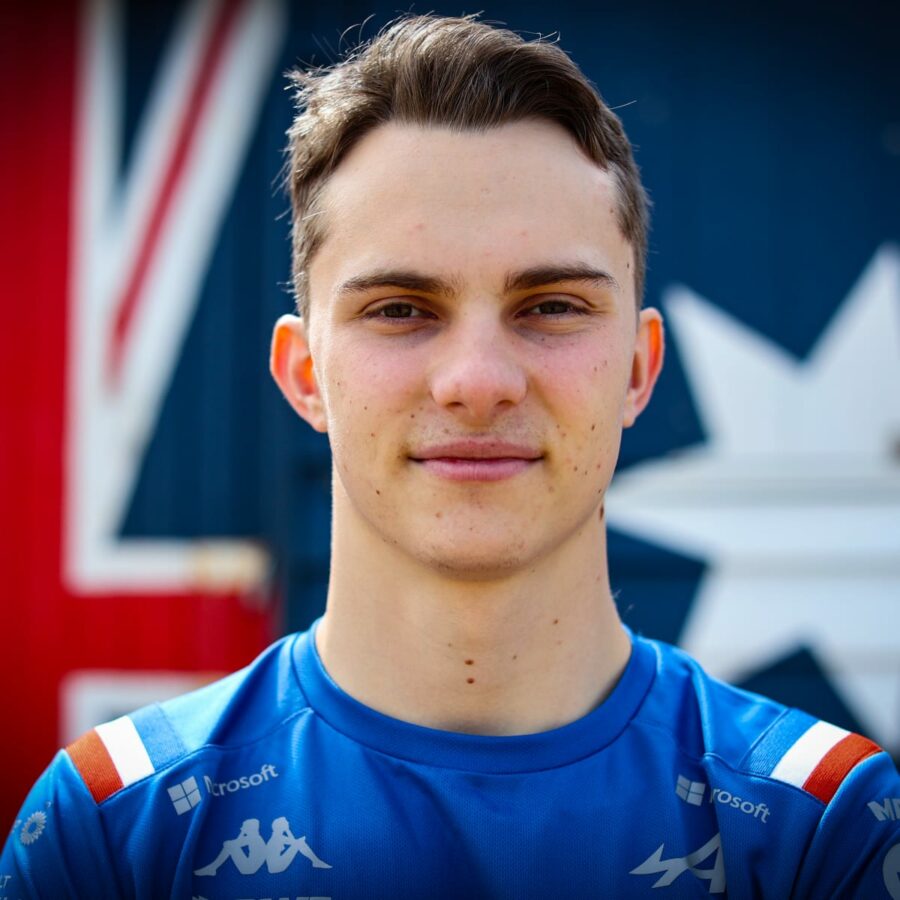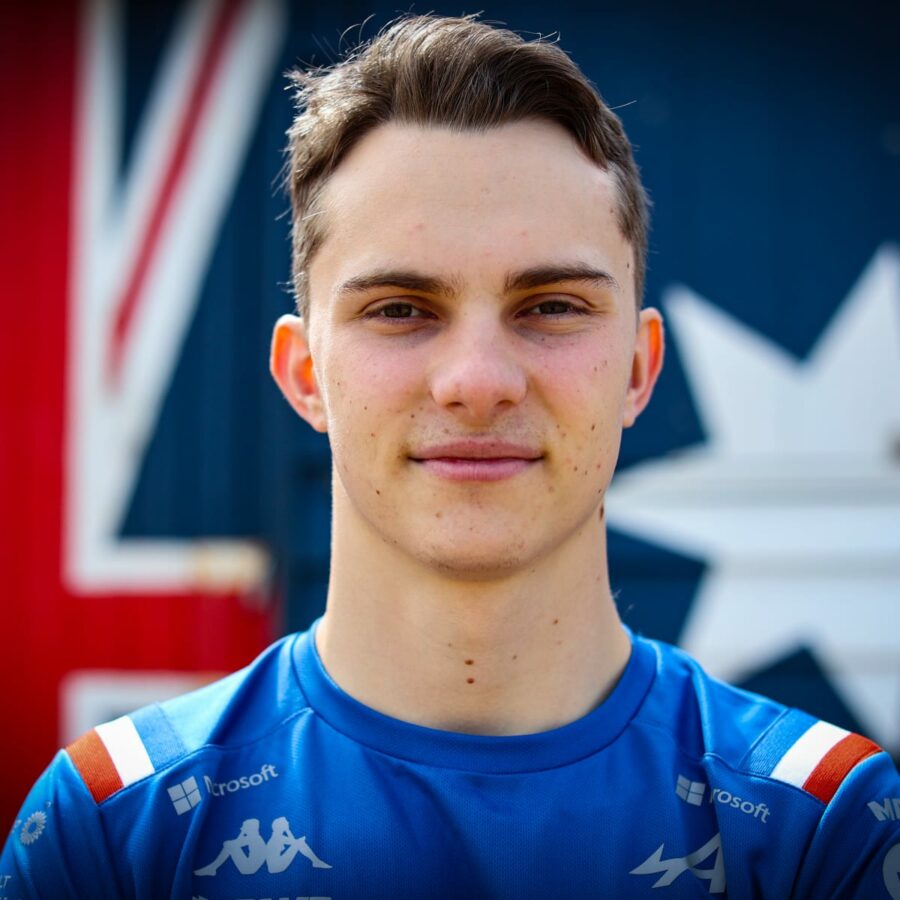 Oscar Piastri Personal Life
Born in Melbourne, Australia, to Italian-Australian parents. Piastri started racing remote-controlled cars at a national level before beginning his karting career in 2011. Details about his parents, family, or siblings are not known yet. He is a 21-year-old and is dating a beautiful girl of the same age but her name hasn't been disclosed in the public domain yet. No other information about Piastri's personal life is available as of now.
Oscar Piastri Endorsements
As a well-known professional racing driver, it is understandable that Piastri has a long list of sponsors and endorsements in his pocket. However, details regarding the same are not available in public domain yet. Piastri's list of sponsors are expected to see a massive rise when he joins F1 in 2023.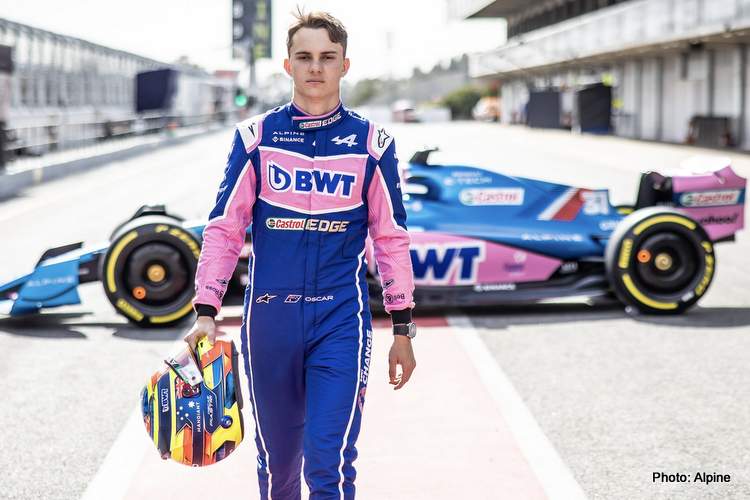 Oscar Piastri FAQs
What is the age and date of birth of Oscar Piastri?
Oscar Piastri is 21 years old and was born on April 6, 2001
What is the net worth of Oscar Piastri?
Oscar Piastri has a net worth of $1.5 million.
What brands endorse Oscar Piastri?
Oscar Piastri's sponsorship deals and endorsements are not known yet
What is the nationality of Oscar Piastri?
Oscar Piastri is of Australian nationality.
Where was
Oscar Piastri born?
Oscar Piastri was born in Melbourne, Australia
Nicholas Latifi is currently dating Sandra Dziwiszek , a Polish model.
How many F1 titles has Nicholas Latifi won?
Nicholas Latifi has not won any F1 titles.
What were the previous teams of Nicholas Latifi?
Nicholas Latifi has driven in F1 only for Williams.
When did Nicholas Latifi make his F1 debut?
Nicholas Latifi made his F1 debut in 2020.
More Formula One news:
Follow our dedicated Formula One page for instant Formula One news and updates