The Canadian Grand Prix is scheduled to take place from June 16-18 at Circuit Gilles Villeneuve in Montreal – is it at risk of being cancelled?
Canada and the nearby regions in North America have been severely impacted by wildfires in Quebec. A major portion of the population in America and Canada are under air quality warnings and local residents have been asked to remain indoors as much as possible.
The current conditions have already led to the cancellation of three big New York theater productions and two Major League Baseball games. Fans are wondering if next week's Canadian Grand Prix would have a similar fate (at risk of being cancelled) – let us take a look at where things stand.
Formula 1 has issued an official statement confirming that the race is 'not at risk' currently as Montreal is not one of the affected areas but a change of wind direction could still affect the city at a later date. F1's official statement reads: "The event is not at risk, and we have been assured by all the relevant information that the situation in Montreal at this time is different to other parts of the country and northern US. The risk remains low and air quality is good in Montreal."
Two races have already been cancelled so far in this F1 season and fans will be relieved to know that the Grand Prix has been given a green light at the moment.
Circuit Gilles Villeneuve is located in the Quebec province
Quebec is a Canadian province which has been severely impacted by the wildfires. The venue of the Canadian GP – Circuit Gilles Villeneuve, lies in the same province but thankfully it is quite far away from the specific areas which have been affected by the wildfires. The circuit is located in Notre Dame Island in Montreal and has been the home of the Canadian Grand Prix in the modern era.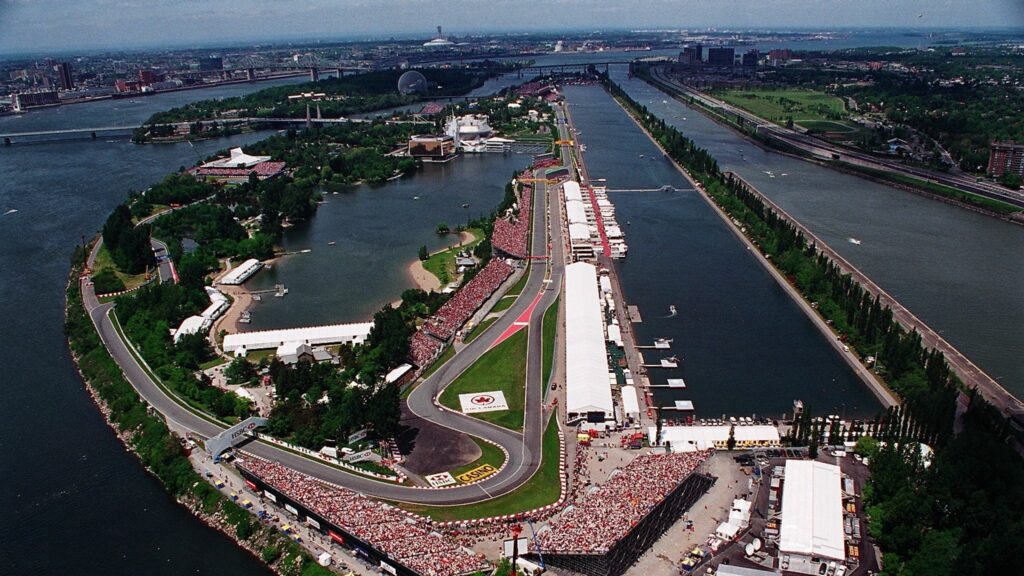 Circuit Gilles Villeneuve is 4.361 km long comprising a total of 14 turns. The circuit has a total crowd capacity of 1,00,000 making it a spectacle on the F1 calendar.
Barriers run close to the circuit and many experienced drivers have been caught out by them. A particularly famous part of the circuit is the wall on the outside of the exit of the final chicane before the start/finish straight. Lewis Hamilton and Michael Schumacher are the most successful drivers at the Canadian GP – both having won 7 titles each. Ferrari are the most successful constructors at the Canadian GP with 14 wins.