The 2021 Spanish Grand Prix will be the 100th F1 race for Max Verstappen as a Red Bull driver
Red Bull star Max Verstappen has the bit between his teeth this season as he hopes to win the F1 Driver's Championship for the first time.
The Dutch youngster has already won one race and finished second in the other races this season. The Red Bull package seems to be a match for the Mercedes one but Verstappen's abilities takes the Honda-powered car to another level.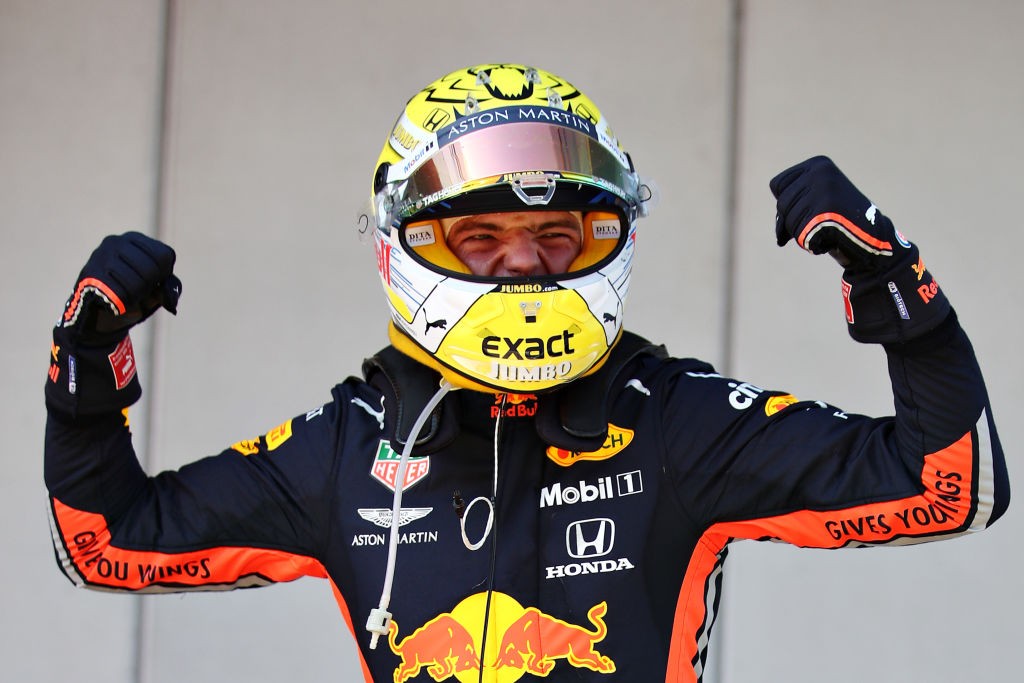 Verstappen's next race is at the Spanish Grand Prix at the Circuit de Catalunya. The track has some special memories Verstappen as he was handed his Red Bull debut in this race in 2016 and won too.
Verstappen broke several F1 records in 2016 due to the race win and well, he is inching towards another milestone this weekend.
The 2021 Spanish GP will be Verstappen's 100th F1 race for Red Bull and the Dutch youngster shared some thoughts on the same.
Verstappen was actually a little surprised how quickly he achieved this feat for the team:
"Getting to 100 races with Red Bull has gone so quickly to be honest, I didn't know it had been that many! I enjoy being part of the Team for as long as I have. The atmosphere is great and there is a lot of motivation and energy here from everyone."
Max Verstappen looking to get one over Lewis Hamilton in Spain
The last race in Portugal wasn't the best for Red Bull but they made the best of the cards dealt. Verstappen did overtake his championship rival Lewis Hamilton but was unable to keep the place.
Nevertheless, he did overtake the other Mercedes of Valtteri Bottas to come second in Portugal. After the first practice session in Spain, there wasn't much to differentiate the two top teams.
This should be another close race between the Mercedes and Red Bull cars, and it will be interesting to see if Verstappen can cement another win in a track that he certainly loves.
More Formula One news:
Follow our dedicated Formula One page for instant Formula One news and updates