As we head to this weekend's Singapore Grand Prix, let us look at how things turned out in the previous edition – who won the last one?
During the 2022 Singapore Grand Prix, only 59 of the originally planned 61 laps were finished because the race reached its two-hour time limit.
The race's commencement was delayed for more than an hour due to a thunderstorm, resulting in a wet start that later dried up, allowing the use of slick tires in the race's latter part. Sergio Pérez, driving for Red Bull Racing, emerged as the race winner despite a five-second time penalty. The pole sitter, Charles Leclerc, came in second, and his Ferrari teammate, Carlos Sainz Jr., secured the third position.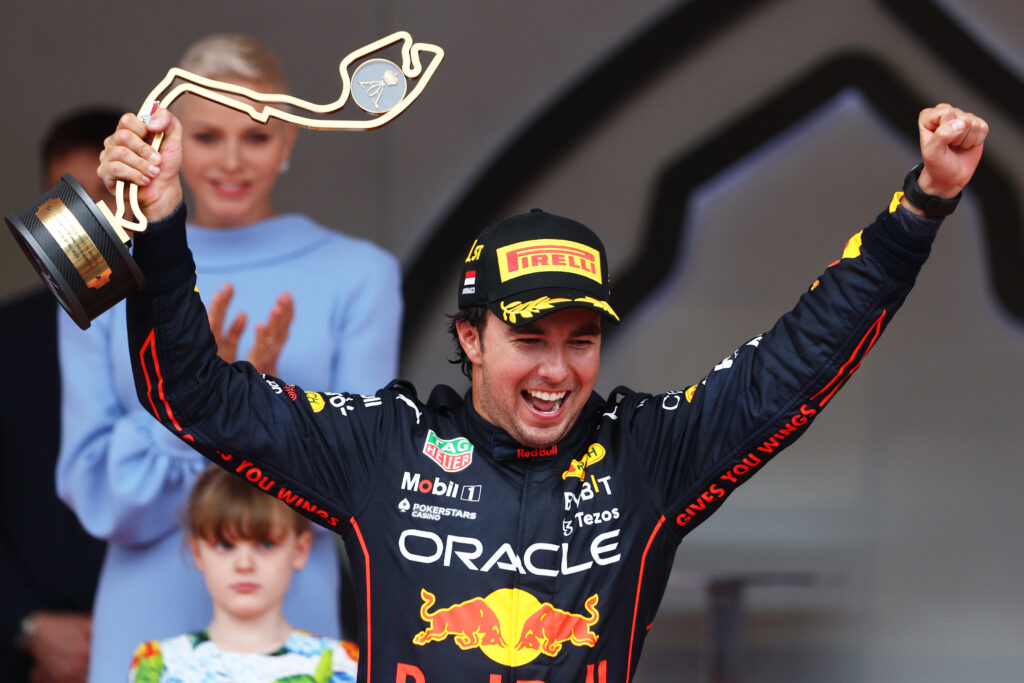 Pérez came under investigation for two distinct violations of article 55.10 in the sporting regulations: first, for falling more than ten lengths behind the safety car, resulting in a warning, and second, for repeating the offense after being cautioned, which led to a five-second time penalty.
This penalty narrowed his lead to 2.595 seconds, but it did not impact his ultimate race victory. It's worth noting that both Alonso and Ocon retired from the race, while Norris and Ricciardo secured fourth and fifth place finishes.
Where do things stand ahead of this weekend's race at Singapore GP?
Red Bull has maintained a strong position in the drivers' championship throughout the season. They started exceptionally well in the first half of the season, achieving impressive 1-2 finishes in races held in Bahrain, Saudi Arabia, Miami, Azerbaijan, and Belgium.
Furthermore, they secured first-place victories in ten consecutive races, with the most recent one being another 1-2 finish in Italy. Max Verstappen leads the standings with a total of 364 points, followed by his teammate Sergio Perez in second place with 219 points. Aston Martin's Fernando Alonso currently occupies the third spot with 170 points, positioning himself ahead of notable drivers like Lewis Hamilton, Carlos Sainz, and Charles Leclerc.
In the constructors' championship, the scenario closely resembles that of the drivers' championship. Red Bull, the reigning champions, have taken a commanding lead with a remarkable total of 583 points as we near the conclusion of the season. Mercedes trails significantly behind in second place, having amassed 273 points. Ferrari secures the third position on the standings with 228 points, while Aston Martin closely follows in the fourth spot with a total of 217 points.
More Formula One news:
Follow our dedicated Formula One page for instant Formula One news and updates