The Japanese Grand Prix is scheduled to take place from 22nd to 24th September at the Suzuka Circuit – let us take a look at the DRS zones at this venue
The Suzuka stands out with just a single designated DRS zone, unlike some other racetracks on the calendar. This unique feature makes it a thrilling circuit, but it also means that chances for overtaking are relatively scarce.
Although we've seen daring moves like dive-bombs into the hairpin and chicane, as well as bold maneuvers around Turn 1 and 130R, it's expected that most of the action will unfold at Turn 1. The DRS detection zone is positioned right before the challenging 130R, and the rear wing opens along the start/finish straight following the chicane.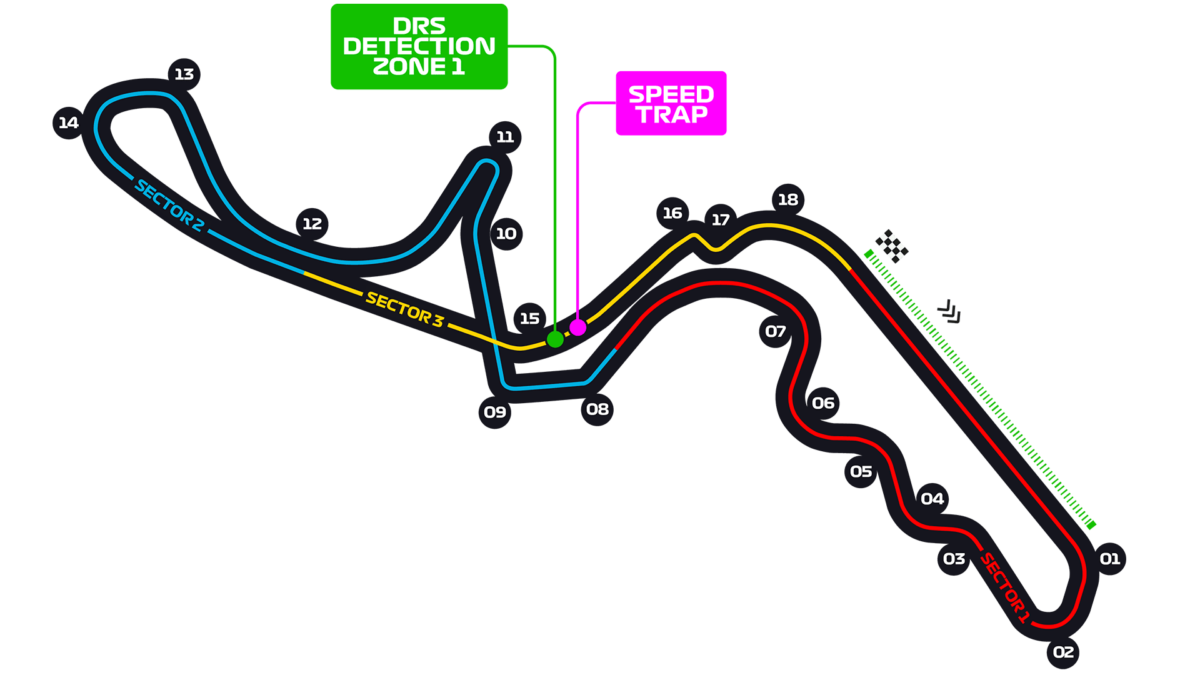 Consequently, there's room for strategic DRS maneuvers. For instance, if a car allows a pursuing competitor to pass before reaching the detection zone after Spoon, they might then try to regain their position on the main straight, capitalizing on the aerodynamic advantage.
With only one DRS zone along the pit straight, Turn 1 becomes a popular spot for drivers looking to make their way up the field. However, those with a daring streak can also attempt to fly past opponents through 130R, a move reminiscent of Alonso's memorable pass on Michael Schumacher in 2005.
Suzuka has a rich history of memorable moments, from Kimi Räikkönen's 2005 win to Fernando Alonso's 2006 victory, where success often hinged on a driver's ability to push the limits. It has also been a theater of great drama, like the infamous crashes of Ayrton Senna and Alain Prost in 1989 and Leclerc's last-corner penalty in 2022, which handed Verstappen the championship.
Suzuka offers one of the most challenging tracks in the F1 Calendar
The Suzuka Circuit in Japan is a revered venue on the Formula 1 calendar, known for its unique and demanding layout. While it doesn't inherently guarantee faster timings, it certainly encourages competitive racing and the potential for quicker lap times. The circuit's combination of high-speed straights, challenging corners, and elevation changes poses a significant challenge to both drivers and teams. This combination of technical complexity and speed makes it a favorite among F1 enthusiasts.
The challenging figure-eight layout, featuring iconic corners like the "S" curves and the legendary 130R, demands precision and skill from drivers. The circuit's fluidity allows for the creation of a rhythm that skilled drivers can exploit to extract the maximum performance from their cars.
However, achieving faster timings at Suzuka requires a perfect balance of daring driving and well-tuned machinery. Moreover, the unpredictable Japanese weather adds an extra layer of complexity to the Suzuka Circuit.
More Formula One News
Follow our dedicated Formula One page for instant Formula One news and updates