Paulo Costa was in hot water for some IV use a few years back and UFC Senior VP of Athlete Health and Performance, Jeff Novitzky opened up on the problem
Paulo Costa vs Israel Adesanya is one of the biggest matches in the UFC for this year. The pair meet up on Saturday for the UFC Middleweight title, but there has been some worries regarding the Brazilian.
Costa, like Adesanya, is undefeated in his MMA career. However, he has been sanctioned by the UFC in the past for IV use.
Costa also joked about this a while back, and many have claimed he is using some performance-enhancing drugs. It would be a blot on the UFC if they couldn't catch hold of this from the Brazilian.
However, UFC Senior VP of Athlete Health and Performance, Jeff Novitzky, opened up on this issue.
He was the latest to feature on the Schmozone podcast and claimed Costa was clean.
"First off with Paulo, his sanctioning under the USADA program was for an IV use. He wasn't caught using performance-enhancing drugs and IVs are prohibited under the program because of what cyclists were doing."
Busting up the racket
Novitzky is credited for playing a role in the busting of some top-level Olympic athletes using drugs in the past while he spoke of how cyclists were misusing IVs too.
Cycling is a sport that has been hit hard by performance-enhancing drugs and Novitzky explained the difference between Costa's case and those of the cyclists:
"They were using IVs to disguise the drugs they were using because it deleted their blood and urine.

"The IV itself is not necessarily performance-enhancing. When the video came out of Paulo using IV, it was right after a weigh-in New York.

"He was using it to rehydrate and not to gain an advantage. Those who say that he had a USADA issue or problem, technically yes, but it wasn't a performance-enhancing drug."
Novitzky also confirmed that the USADA was testing Costa once the Covid sanctions were lifted from Brazil.
The UFC VP also added that Costa has been tested several times and his comments on the positive test in the past are part of gamesmanship.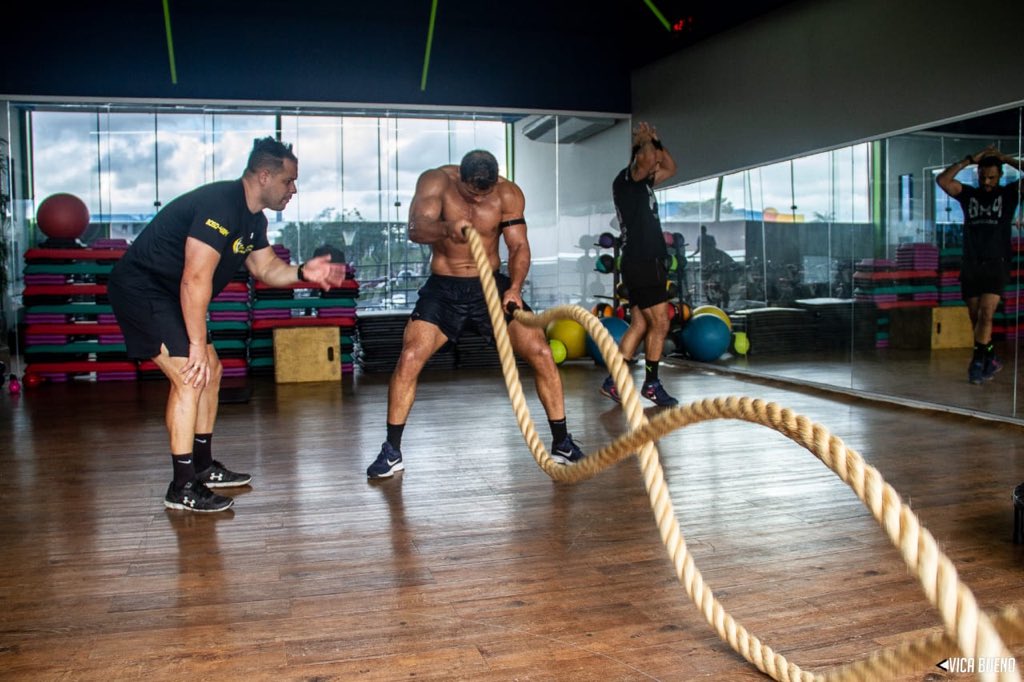 Novitzky does have a tough job on his hands in the UFC as many stars from the past were called out for using performance-enhancing drugs.
Hopefully, nothing of that sort takes place ahead of the big fights. Costa vs Adesanya should be a blast and it could turn out to be the fight of the year too.
This was an exclusive interview from The Schmozone Podcast. For more exclusive interviews and content please follow the link. 
More UFC news
Follow our dedicated UFC page for instant UFC news and updates