How many kids does Rihanna have? Learn all there is to know about how many children does the pop superstar have.
Rihanna is widely regarded as one of the most popular singers of our generation. The "Diamonds" and "Umbrella" hitmaker has earned a loyal fanbase courtesy of her many years in music, and her fans often search about how many kids she currently has. As it turns out, we have all you need to know about it.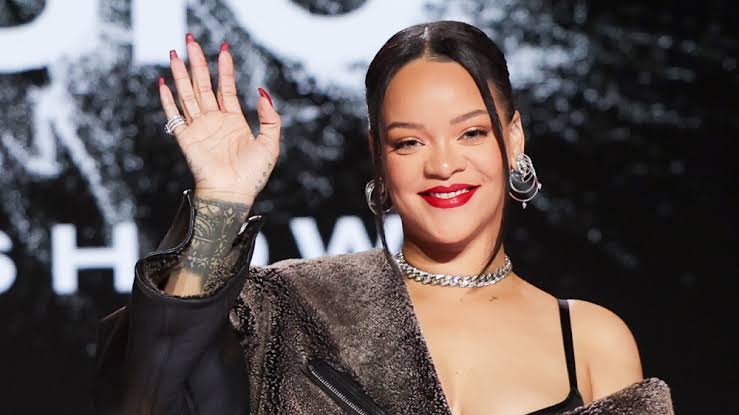 How many children does Rihanna have?
Rihanna and A$AP Rocky are loving life as a family of four.
The couple — who have been together since 2020 — share two children: sons RZA, 1, and Riot. Though the musical artists weren't actively planning to start a family when they became pregnant with their first child, Rihanna did tell Vogue that the two were "certainly not planning against it" either. "I always thought it would be marriage first, then a baby, but who the f— says it has to be that way," she told the outlet in April 2022. "I'm certainly not gonna let that get in the way of me being a mom."
Less than a year later, the "Umbrella" singer posed for the cover of British Vogue with both Rocky and then-9-month RZA. In the corresponding cover story, Rihanna called motherhood "legendary," adding, "It's everything. You really don't remember life before, that's the craziest thing ever." Shortly after Rihanna revealed she was pregnant with her second baby during her 2023 Super Bowl halftime show performance, a source told PEOPLE that the singer was the "happiest' she'd ever been.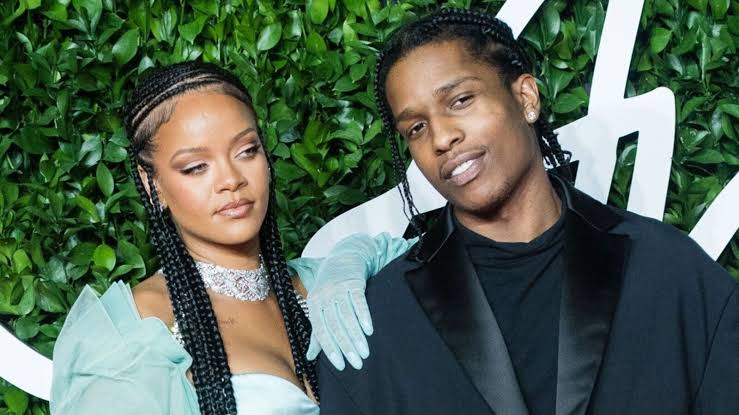 "She loves being a mom so this is where her mind is at the moment," the insider added. And once son Riot Rose entered the world in August 2023, a source told PEOPLE that "Rihanna feels her family is now complete." Save for a few interviews, Rihanna and Rocky have kept the details of their young sons private. They did, however, pose for the first time as a family of four in September 2023. The Grammy-nominated musicians were photographed doting over their newborn and smiling with their two little boys.
Rocky has also been vocal about his desire to raise open-minded kids and "not people who discriminate." He explained to Dazed in 2022, "And I'm not trying to describe a saint, but realistically, I just want a cool child with cool parents." Here's everything to know about Rihanna and A$AP Rocky's two sons, RZA and Riot.
RZA Athelston Mayers, 1
Rihanna and Rocky announced they were expecting their first child together in January 2022 after the couple were spotted strolling through New York City with the singer's bump on full display. Less than five months later, they welcomed their son, RZA Athelston Mayers, on May 13, 2022. "Rihanna is doing well," a source told PEOPLE at the time. "They are very excited to be parents. Rihanna is already a wonderful mom."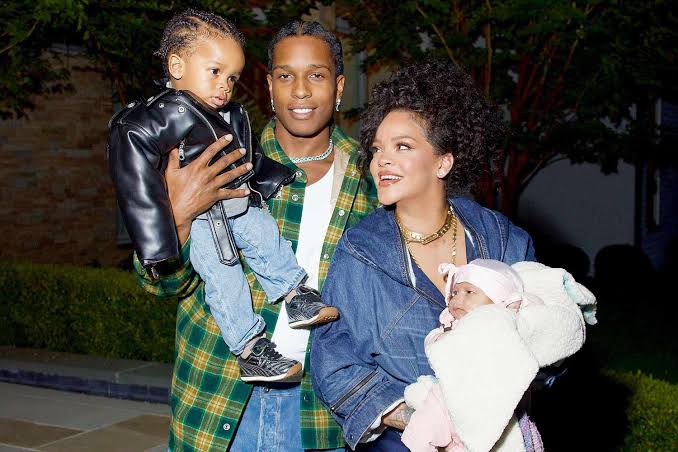 However, it would be almost a year until Rihanna and Rocky's first son's moniker became public. RZA was named after the leader of the Wu-Tang Clan, producer and rapper RZA (pronounced "Rizza"), whose real name is Robert Fitzgerald Diggs. In his first year of life, RZA made impressive milestones, like landing his first British Vogue cover alongside his mom and dad at just 9 months old. In the shot, Rocky held RZA in his arms and gave him a kiss on the forehead as Rihanna walked ahead of the pair.
In another photo, RZA sat in his mother's lap as the two both stared directly into the camera. Rihanna also hopes that RZA will inherit her love of fashion, jokingly telling Vogue in April 2022 that she'll "have a problem" if it doesn't. The fashion mogul's older son even inspired Rihanna to consider creating baby clothes for Fenty.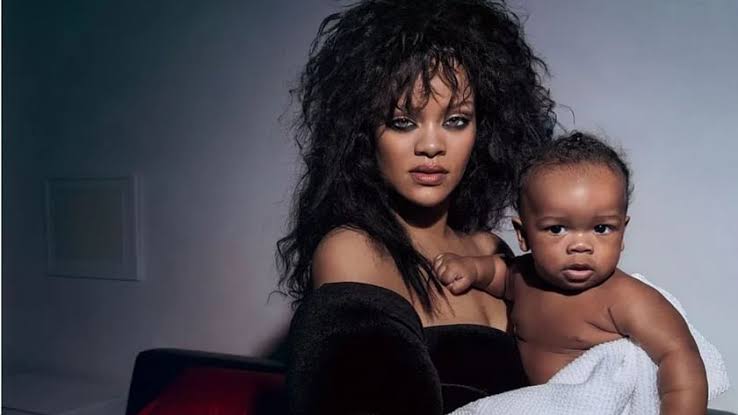 Riot Rose Mayers
Rihanna and Rocky welcomed their second son, Riot, on Aug. 1, 2023. According to his birth certificate, which PEOPLE obtained, the baby was born at Cedar Sinai Hospital in Los Angeles at 7:41 a.m. However, Riot was making headlines long before he was born. Rihanna revealed she was expecting her second baby during the Super Bowl halftime show in February, where she debuted her growing baby bump in a figure-hugging red bodysuit onstage.
Throughout her pregnancy with Riot, she continued to bare her bump in public, including on date nights with Rocky, front-row at fashion shows and at the 2023 Met Gala. After sources confirmed Rihanna and Rocky's second son was born in August 2023, an insider told PEOPLE that the "Diamonds" singer felt "complete."
The source shared, "Rihanna feels her family is now complete" and "it's something she's always wanted." The couple shared the first photos of newborn Riot in September 2023. In the sweet series, Riot was seen laying on a pink blanket as his parents looked on and swaddled in Rihanna's arms.
More News:
• WHAT IS THE TAYLOR SWIFT 2048 GAME ALL ABOUT? HOW TO PLAY AND WHICH GAME IS IT BASED ON?
• WHO PLAYS THRAWN IN AHSOKA? LEARN ALL ABOUT LARS MIKKELSEN
• WHO IS THE WIFE OF CLINT BLACK? LEARN ALL ABOUT LISA HARTMAN