Let us explore the story of Elye Myers and her net worth as of 2023 in this article.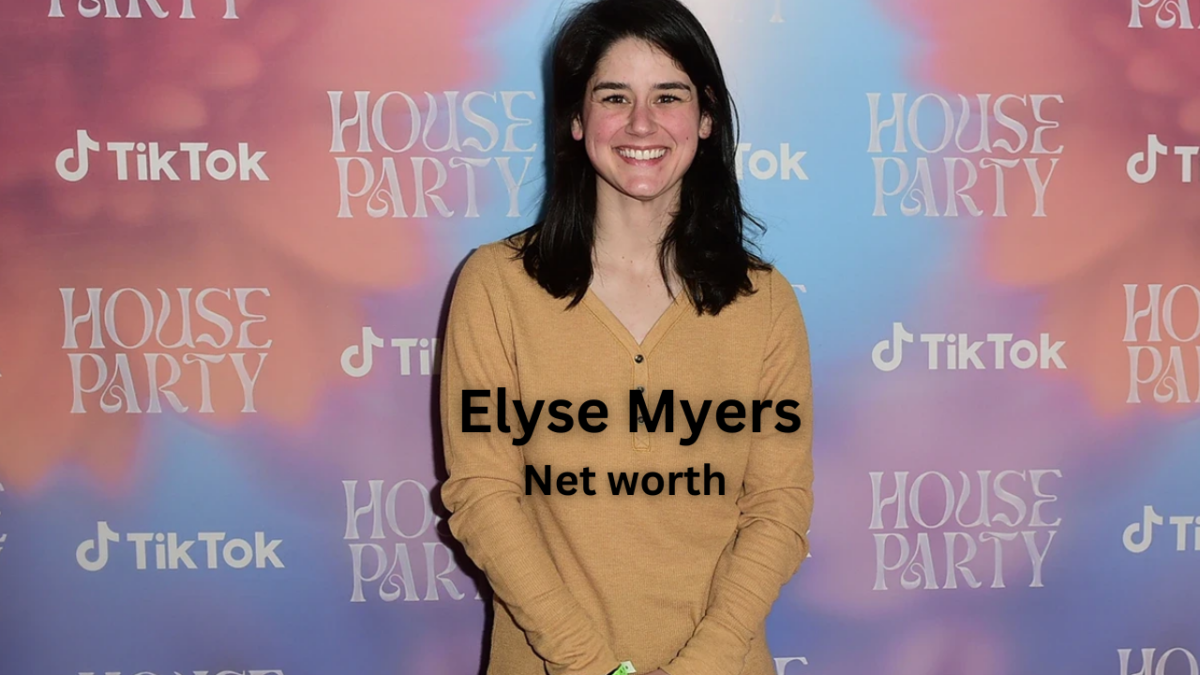 Elyse Myers Early Life
Elyse was born on August 20, 1993, and grew up in Nebraska alongside her siblings. She completed her education at Woodrow Wilson High School and earned a bachelor's degree in arts from Indiana Wesleyan University. Elyse Myers was raised in California, and during her high school years, she played the viola. However, there is limited information available about her early life beyond these details.
Elyse Myers Career
Elyse Myers, an American social media influencer and comedian from Nebraska, has an interesting journey. Before diving into TikTok, she worked as a web developer. In 2018, she even founded her own company, Myers Web Development, where she crafted websites. She held onto her regular job while slowly beginning to share videos on TikTok in 2021.
Initially, money wasn't the driving force. It was all about having fun. But as her TikTok following steadily grew, she started to see potential for something bigger in the future.
Then, a game-changer arrived with what she fondly calls "the taco video."
"It happened so quickly!" she exclaims. "I never anticipated so many people would watch my videos."
Elyse gained fame on TikTok in October 2021 when she shared a hilarious story about her worst date ever. In this story, a guy tricked her into buying 100 tacos, and the catchphrase "Let's Feast" from that encounter became unforgettable. Her video became an instant hit, taking her by surprise. Afterward, her TikTok and Instagram posts mostly centered on sharing funny moments from her daily life.
In October 2022, Elyse broadened her horizons by launching the "Funny Cuz It's True" podcast in collaboration with Lemonada Media and Powderkeg Media.
In terms of her beliefs and values, Elyse aims to promote mental well-being and compassion through her content. She is open and forthright in her videos, advocating for body positivity and self-acceptance. Additionally, she actively supports the Humane Society and organizations dedicated to helping foster children.
Elyse Myers, transitioning from a web developer to a social media sensation, has charmed audiences with her relatable and humorous content. From her unexpected success with the taco video to her commitment to promoting mental well-being and body positivity, she continues to make a positive impact in the digital realm.
Elyse Myers Personal Life
Elyse Myers, besides her comedy and content creation, is a devoted family woman. She's happily married to her husband, Jonas, whom she tied the knot with in 2018. Together, they have a sweet baby boy named August.
Elyse feels fortunate to have her family even before her internet fame took off. Having a husband and son by her side has given her a strong sense of self. It means that she doesn't easily let the comments and opinions of strangers affect her, whether they're positive or negative.
"Before all this happened, I had plenty of time to figure out who I am, and I'm really confident in that," she explains. "Going forward, I want to stay true to myself and help others learn to love themselves just as they are. To do that, I have to keep checking in with myself and stay open to feedback from the people who truly know and love me in my life. If I stop listening to my husband, brothers, and those who really understand me, that's when I could lose my sense of self."
Elyse and her husband, Jonas, relocated to Nebraska in 2017. They now call the Omaha area home, where they live with their son, August, and their furry friend, Bauer. In February 2023, they welcomes their second child.
It's worth noting that Elyse experienced postpartum depression after the birth of her first child. She's also an introvert and deals with ADHD and anxiety.
Elyse Myers is not just a comedian and content creator; she's a dedicated wife and mother who values her family deeply. Her journey has been shaped by her experiences, including the challenges of postpartum depression and her personal traits, like being introverted and dealing with ADHD and anxiety. Through it all, she remains focused on self-acceptance and helping others love themselves just as they are.
Elyse Myers Net worth
In 2023, Elyse Myers has a net worth of $4 million. She's made a significant part of her money through commercials, promoting brands, getting endorsements, and engaging in other business opportunities.
Read More:
PETER WINDSOR 2023 – NET WORTH, MARRIAGE, F1 CAREER AND MORE
MISS RACHEL (MS RACHEL) – NET WORTH, SALARY, CAREER, AND PERSONAL LIFE