Carl Nassib, born on April 12, 1993, in West Chester, Pennsylvania, has become a notable figure not only in the world of professional sports but also as a trailblazer in LGBTQ+ advocacy. His journey is a testament to perseverance, authenticity, and the power of using one's platform for positive change.
Nassib's football career began to flourish during his college years at Penn State University, where he became a standout defensive lineman. In 2015, he was honoured as the Big Ten Defensive Player of the Year and earned Consensus All-American status. These achievements served as a springboard for his entry into the NFL.
In 2016, Carl Nassib was selected in the 3rd round of the NFL Draft by the Cleveland Browns, marking the beginning of his professional career. Over the years, he would go on to play for the Tampa Bay Buccaneers and the Las Vegas Raiders, making a name for himself as a skilled and tenacious defensive player.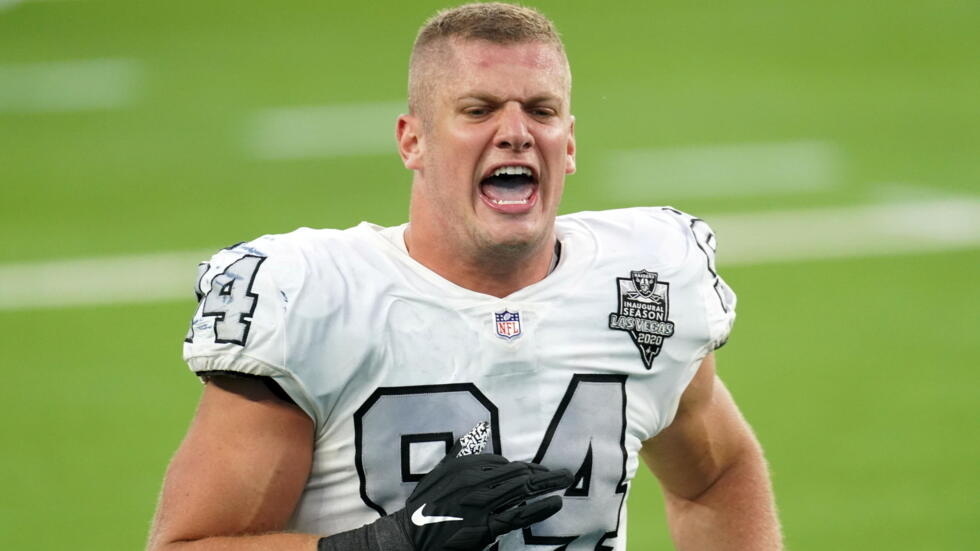 However, what truly sets Carl Nassib apart is his historic announcement in June 2021 when he came out as gay. At that moment, he became the first active NFL player to publicly identify as gay, breaking a long-standing barrier in the hyper-masculine world of professional sports. His announcement was met with an outpouring of support from fellow athletes, teams, and fans, signalling a significant shift in the sports culture towards inclusivity.
Nassib's decision to come out was a profound moment not just for the LGBTQ+ community but for the entire sports world. It challenged stereotypes, encouraged dialogue, and paved the way for other LGBTQ+ athletes to feel more comfortable being their authentic selves in a traditionally heteronormative environment.
Beyond his personal journey, Nassib has used his newfound visibility and financial resources to make a difference. He pledged a generous donation of $100,000 to The Trevor Project, an organization dedicated to providing crisis intervention and suicide prevention services to LGBTQ+ youth. This act of philanthropy shed light on the mental health struggles often faced by LGBTQ+ individuals and underscored Nassib's commitment to making a positive impact.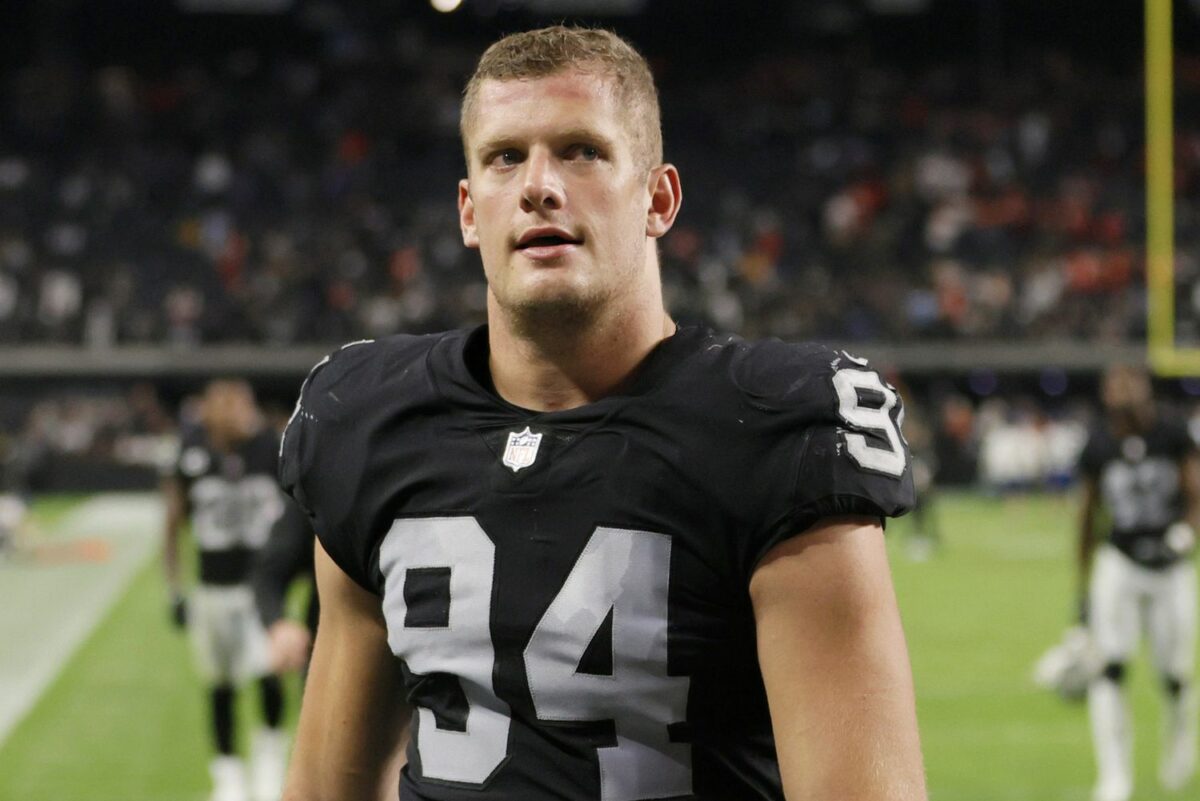 Carl Nassib has become an advocate for LGBTQ+ inclusivity in sports and society. His courage has not only inspired countless individuals who may be struggling with their own identities but has also compelled the NFL and other sports organizations to prioritize diversity, equity, and inclusion.
In a world where the pressure to conform to traditional norms often prevails, Carl Nassib's courage to be authentic has shattered stereotypes and created a more inclusive atmosphere. He has shown that one's sexual orientation should not be a barrier to success in the sports world or any other field. Carl Nassib's legacy is one of courage, acceptance, and breaking down barriers, and he will continue to inspire future generations of athletes and advocates for years to come.
Does Carl Nassib have a partner?
Carl Nassib, the openly gay NFL player, made headlines as he continued his football journey with the Tampa Bay Buccaneers alongside the legendary Tom Brady in 2022. Off the field, Nassib has been in a relationship with Søren Dahl, a 29-year-old Olympic swimmer originally from Denmark but now residing in the United States. Turning 30 on April 12, 2023, Nassib marked this milestone alongside Dahl, and their social media posts beautifully showcased their blossoming love.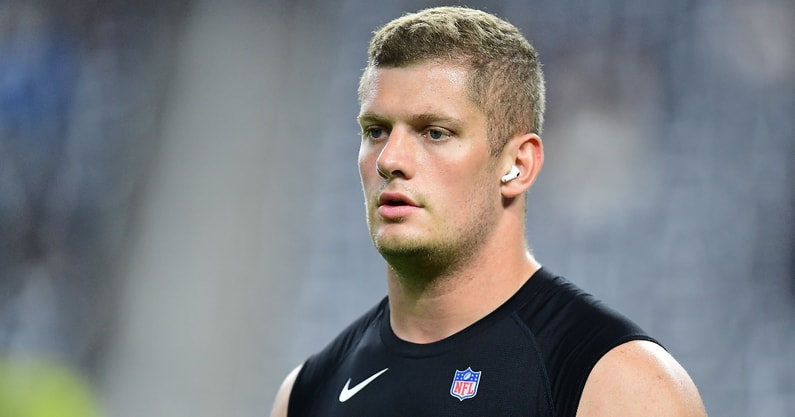 On Instagram, Dahl posted a grid that celebrated Nassib's birthday, affectionately calling him the "best dancer" and the "funniest guy" he knows, concluding with a heartfelt "Love you [heart emoji]." Their Instagram stories further demonstrated their deep affection, with Nassib publicly declaring his love for Dahl. Their openness and love are heartwarming, and it's a delight to witness this celebration of love and milestones in their lives.
More entertainment news: