Wondering how to defeat the farmer Cabal Emperor Calus in Destiny 2 Lightfall? Here is an ultimate guide to bringing it down.
The Destiny 2 Lightfall has brought many new contents to its community. Destiny 2 Lightfall has tough bosses to offer to its guardians that would require you to give a tough fight against them to progress through the game.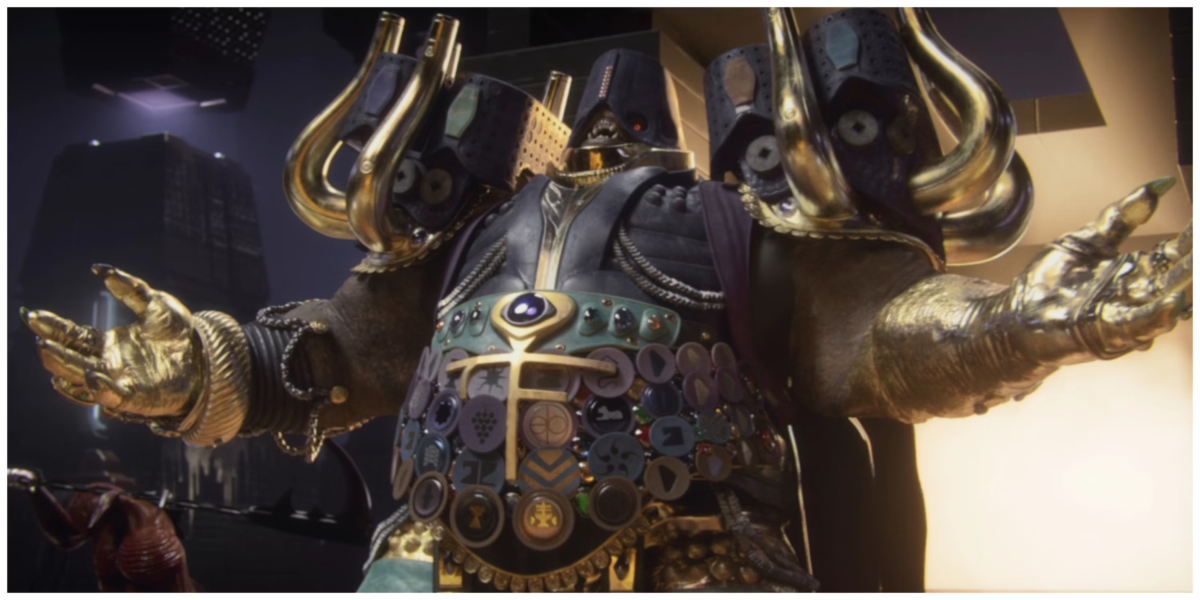 Players will come across one such tough boss Calus during the eighth the last Lightfall known as Desperate Measures. This is not the first time that you will come across this Boss but this would be the first time players will fight against it. 
He is the Herald or the Disciple of the Witness and his prowess has now increased. You can complete this campaign upon defeating the final boss Calus. Given that this boss is very strong you would require help to defeat it, so here is a guide for you.
How to beat Calus in Destiny 2 Lightfall?
The Liightfall campaign revolves around Strand which is a new elemental power in Destiny 2. There are two phases in this boss fight. You can use Strand's outstanding abilities to wave off explosive attacks from Calus in Destiny 2 Lightfall. let's see how to take down Calus in Destiny 2 Lightfall.
Calus Boss Fight Phase 1
In the first phase of the fight, Callus will only have one bar of health but would be able to spawn many enemies at once.  He will spawn different types of Legionary enemies. These enemies are generally weak. So giving them damage would be easy. Another point to remember is that upon defeating these enemies Calus will become weak too, so we suggest that you use your full power and use Grenade Launchers right from the beginning.
So make sure that you weaken the enemies around you. We recommend using grappling and repositioning for this phase. Calus can also spawn his army to Shield him from the damage that you would cause him. So you can keep attacking these Enemies rapidly to bring them down totally and make sure that Calus. is not being revived.
Calus boss fight phase 2
Once you have decreased his health, the second phase of the fight will be initiated by Calus. Now Calus will have a new health bar along with a hazardous weapon. In this phase, he will come after you with a huge sword. You have to maintain a good distance from him to be conscious when he charges at you using this sword. He can give you a lot of damage, so be alert to give him damage and his army of enemies. Look out if Calas is trying to come close to you and melee attack you.
To counter this attack you can make use of the Thunder Lord Machine Gun or Power weapon. Make sure you take cover whenever necessary so that you can regain your health.
Tip: High mobility can help you get past this boss fights easily but also remember to give constant damage to Calus and his army.
That is everything to know about Calus in Destiny 2 Lightfall. Remember to keep your health sustained as it's very important to survive long in this fight.
For more related content check out our dedicated website Gamition.
More E-Sports news:
Follow our dedicated E-Sports page for instant E-Sports news and updates