DeMarcus Cousins is an American basketball player and here is more about his net worth, salary, records, and endorsements
DeMarcus Cousins is a professional basketball player who last played for the Denver Nuggets. Let's know more about Cousins' life, career, net worth, etc.
DeMarcus Cousins Facts
Birth Place
Mobile, Alabama
Father's Name
Jessie Cousins
Mother's Name
Monique Cousins
Star Sign
Leo
College
University of Kentucky (2009-2010)
Net Worth (2023)
$37 million
Salary (2023)
NA
Age
32
Date of Birth
August 13, 1990
Height (ft)
6 ft 10 in (2.08 m)
Weight (kg)
122 kgs (270 lbs)
Nationality
American
NBA Draft Year
2010
NBA Draft Pick
Round 1 / Pick: 5th overall
Playing Career
2010-present
Position
Center
Teams
Sacramento Kings (2010–2017)
New Orleans Pelicans (2017–2018)
Golden State Warriors (2018–2019)
Houston Rockets (2020–2021)
Los Angeles Clippers (2021)
Milwaukee Bucks (2021-2022)
Denver Nuggets (2022)
Wife/Girlfriend
Morgan Lang (m. 2019)
Children
Vana Cousins, Amir Cousins
Endorsements
Puma
DeMarcus Cousins Career
DeMarcus Amir Cousins a.k.a Demarcus Cousins was the 5th overall draft pick by the Sacramento Kings at the 2010 NBA draft. Cousins is given the popular nickname of "Boogie" and he plays in the position of Center.
Cousins played college basketball for the University of Kentucky from 2009 to 2010. At Kentucky, Cousins averaged 15.1 points, 9.8 rebounds, and 1.8 blocks per game.
After his college freshman season, Cousins entered the NBA Draft. In the 2010 NBA Draft, Cousins was selected by the Sacramento Kings with the fifth overall pick.
Subsequently, on July 7, 2010, Cousins signed his rookie contract with the Kings, worth about $7 million for the first two years with a team option for the third and fourth years. Cousins had a good rookie year and was consequently named to the NBA All-Rookie First Team at the end of the 2010–11 season.
Then on September 30, 2013, Cousins signed a reported four-year, $62 million contract extension with the Kings. In the 2013-14 season, Cousins averaged 22.7 points, 11.7 rebounds, and 2.9 assists per game.
On January 30, 2015, Cousins was named as a Western Conference All-Star in the 2015 NBA All-Star Game. He was named to replace the injured Kobe Bryant.
On February 20, 2017, Cousins was traded to the New Orleans Pelicans. He was having an extraordinary stint with the Pelicans but he, unfortunately, injured his Achilles which ended his season promptly.
Then on July 6, 2018, Cousins signed a one-year deal for $5.3 million with the Golden State Warriors. He went to the 2019 NBA Finals but ultimately lost against the Kawhi Leonard-led Toronto Raptors.
On July 6, 2019, he signed a one-year contract with the Los Angeles Lakers. However, in the off-season, Cousins injured his ACL and was subsequently waived by the Lakers on February 23, 2020. Notably, he did not play any game for the LA Lakers.
On December 1, 2020, Cousins signed a one-year contract with the Houston Rockets. But on February 23, 2021, the Rockets waived Cousins. In 25 games with the Rockets, he averaged 9.6 points and 7.6 rebounds in 20.2 minutes.
In 2021, Cousins signed with the Los Angeles Clippers. He played 16 games for the Clippers, averaging 7.8 points, 4.5 rebounds, and 1 assist per game. Later that year, he joined the Milwaukee Bucks and played there for a few months before joining the Denver Nuggets in 2022.
Although he is currently out of contract, Cousins is reportedly eager to make a return to the NBA.
DeMarcus Cousins Achievements
4× NBA All-Star (2015–2018)
2× All-NBA Second Team (2015, 2016)
NBA All-Rookie First Team (2011)
Consensus second-team All-American (2010)
First-team All-SEC (2010)
SEC Rookie of the Year (2010)
SEC All-Rookie Team (2010)
McDonald's All-American (2009)
First-team Parade All-American (2009)
Gold at 2016 Rio de Janeiro Olympics (representing America)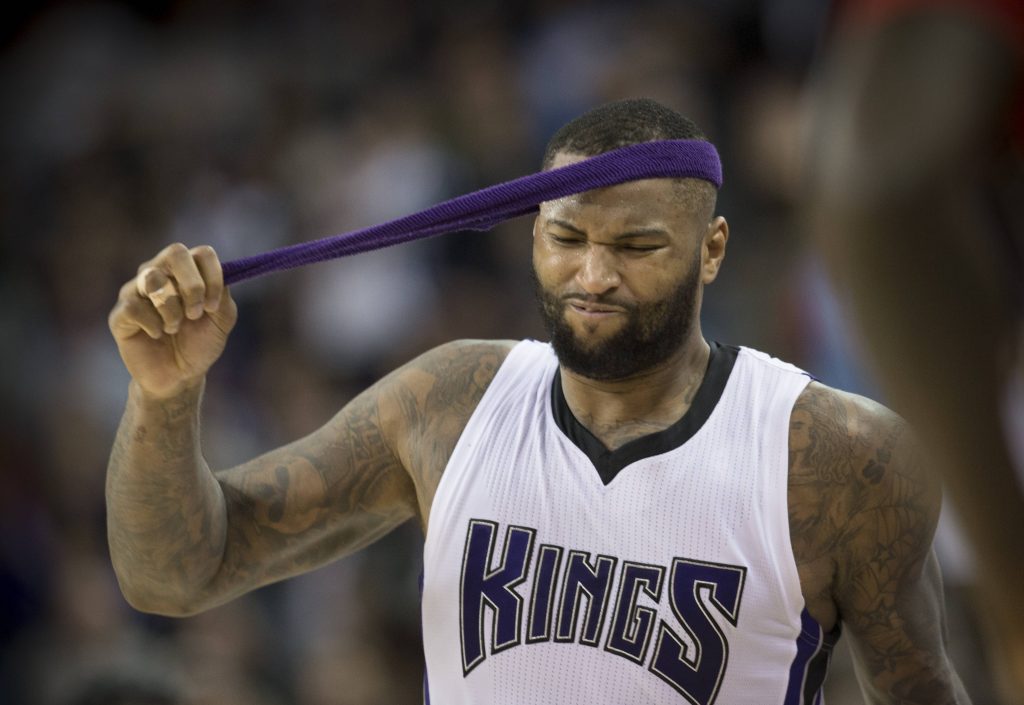 DeMarcus Cousins Net Worth and Salary
According to sources, Cousins is reported to have a net worth of $37 million as of 2023. Most of his net worth is acquired from his salary and various endorsements.
Currently, Cousins is a free agent and does not have any team. So, there is no information available regarding his salary.
However, in the 2020-21 season with the LA Clippers, Cousins earned an annual salary of $720,239. He also made around $3,500,000 from his last deal with the Nuggets.
DeMarcus Cousins Personal Life
Born in Mobile, Alabama, 32-year-old Cousins is the son of Jessie Cousins and Monique Cousins.
Furthermore, Boogie has four sisters and one brother. Cousins' brother, Jaleel Cousins, is also a professional basketball player.
According to reports, Cousins married his long-time girlfriend Morgan Lang in Atlanta on August 24, 2019.
Also, Cousins has two children named Vana Cousins, and Amir Cousins.
DeMarcus Cousins Endorsements
In 2018, Cousins signed a four-year endorsement deal with Puma.
No further information is available regarding Cousins' endorsement deals.
FAQs about DeMarcus Cousins
(Q)
What is the age of DeMarcus Cousins?
DeMarcus Cousins is 32 years old and he was born on August 13, 1990.
(Q)
What is the net worth of DeMarcus Cousins?
DeMarcus Cousins has a net worth of $37 million as of 2023.
(Q)
Where was DeMarcus Cousins born?
DeMarcus Cousins was born in Mobile, Alabama.
(Q)
In which year was DeMarcus Cousins drafted?
DeMarcus Cousins was drafted in the year 2010/ Round 1/ Pick: 5th overall.
(Q)
In what position does DeMarcus Cousins play?
DeMarcus Cousins plays in the position of Center.
More NBA news
Follow our dedicated NBA page for instant NBA news and updates