Batista claimed he was single again and Dana Brooke retweeted several posts suggesting she was ready for a new boyfriend
Dana Brooke could be on the hunt for a new boyfriend with Batista in her sights.
The Marvel actor and former WWE champion recently posted on Twitter that he was single again.
Batista is one of the biggest names in the acting business and has been married thrice. Most recently, the 50-year-old was married to Sarah Jade, but they split in early 2019.
The actor's tweet certainly garnered a lot of attention on social media. Some fans supported Batista through this tough period while others started naming off potential partners.
Some stars named current WWE star Dana Brooke as someone Batista could date.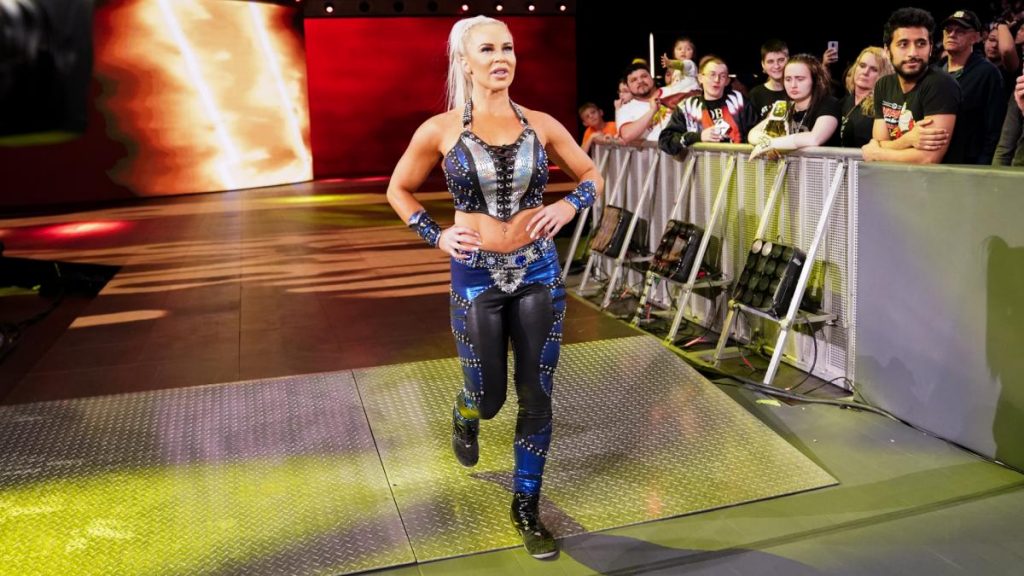 Brooke was in action during the recently held Survivor Series, and she had time to retweet some of the responses too.
Brooke and Batista?
One user tweeted that Brooke was available and the female wrestler claimed she loved people being the matchmaker for her.
She also claimed that a bit of Batista wouldn't be bad for her either:
Another Twitter user used a popular rhyme to link Batista and Brooke together, and the WWE star retweeted that message too:
NBA star not on Dana's books
Brooke had been dating NBA star Enes Kanter for a while and the basketball star has been to a few wrestling shows too.
The Boston Celtics star has even tweeted about attending WWE's rival company AEW.
However, one fan questioned if Brooke would be happy seeing Kanter at AEW, and she went on to say that this wasn't her problem anymore:
Another suggested that the basketball star was better than Brooke, but she hit back with another comment:
It will be interesting to see what happens with the pair in the future. Brooke has a packed schedule due to her WWE appearances while Batista seems set to act in a few more movies too.
NXT rules Survivor Series 2019
Brooke did well in the Survivor Series 5-on-5 triple threat match, however, NXT came out on top in their debut Survivor Series.
The brand won three of the triple threat matches on the night and came out on top over Raw and SmackDown.
Adam Cole and Pete Dunne also put up a great showing, and the battle for the NXT title was possibly the match of the night.
Follow our dedicated WWE page for instant WWE news and updates