Mac Jones' frustration seemed to have reached its peak as he evidently disclosed the same when his New England Patriots dropped their 6th game of the season against the Buffalo Bills. In a 24-10 loss, Jones could not help but shout a specific person (even gave an explanation in the post-game interview).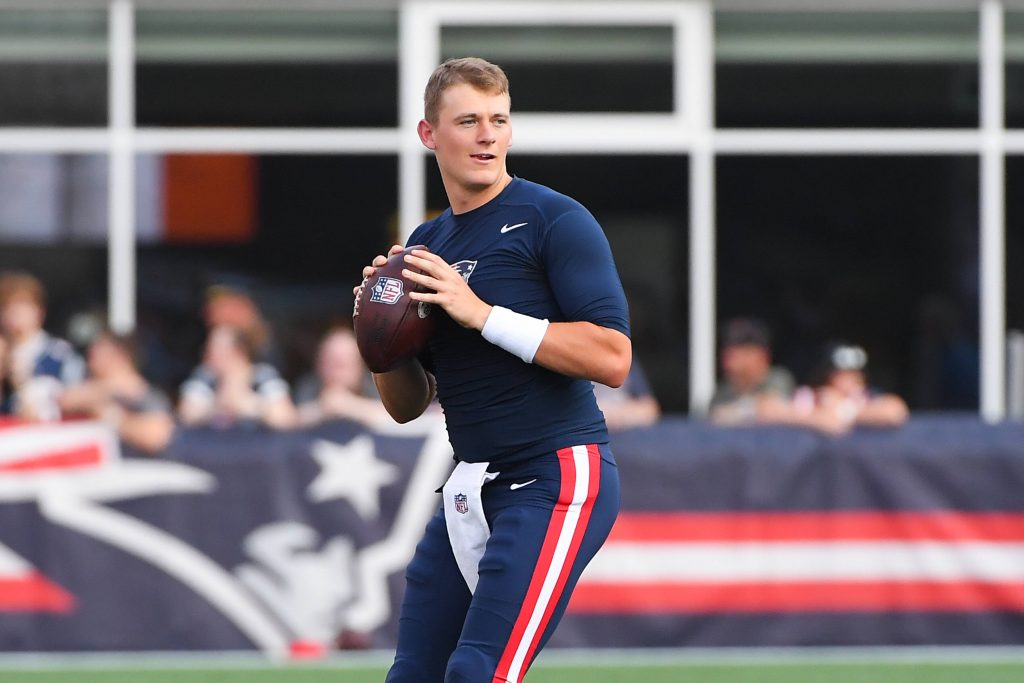 But firstly, let us know and discuss the individual performance of Mac Jones. He finished 22-for-36 for 195 yards and a TouchDown. While this seems to be an average performance for any Quarterback, the rest of the O-Line hasn't just been able to combine.
While some might point fingers, Jones hasn't been bad in Matt Patricia's offense in the 2022-23 season. The second-year Quarterback threw a career-high 382 yards against the Vikings, even hasn't thrown an interception since Week 8. However, Mac's successes are an aberration from the norm, in an offense which lacks major discipline and explosiveness to grab onto the opportunities to hamper the defensive unit of the opposition.
Dan Orlovsky wants Mac Jones to ask for a trade if a specific scenario
Patriots replaced Josh McDaniels with Patricia before the start of the season in the hopes of making an explicit improvement on the offensive end. However, the reality has been quite contrary to it.
Just to summarize in the shortest manner – New England Patriots rank 25th in the NFL in yards per game. This just made ESPN analyst Dan Orlovsky send a heartfelt advice to Mac Jones.
Dan Orlovsky said in his tweet, "If I was Mac Jones and his reps/team and this off-season there are no plans for a true/proven OC to come into NE. I would ask to be traded."
Also Read: "I just kind of let my emotions get to me"- Mac Jones opens up after out bursting at the Patriot's sideline during loss to the Bills
Also Read: "Somebody tell Kanye to SHUT UP!!!"- Robert Griffin III is fed up with Kanye West's controversial tweets
Also Read: "Hope he gets the help he needs"- NFL Hall of Famer Shannon Sharpe shows his shows his empathy for Kanye West