Here is the complete Colorado Rockies MLB schedule for the 2021 season
The Colorado Rockies is comparatively a new professional baseball club as compared to other franchises. The Rockies was established in the year 1993 and is headquartered in Denver, Colorado. The Rockies are a team of the National League (NL) West division in Major League Baseball (MLB).
The Rockies have made the playoffs five times, each time as the winner of a Wild Card game. In 2007, the Rockies won their first (and only) National League world series after winning 14 of their final 15 regular-season games.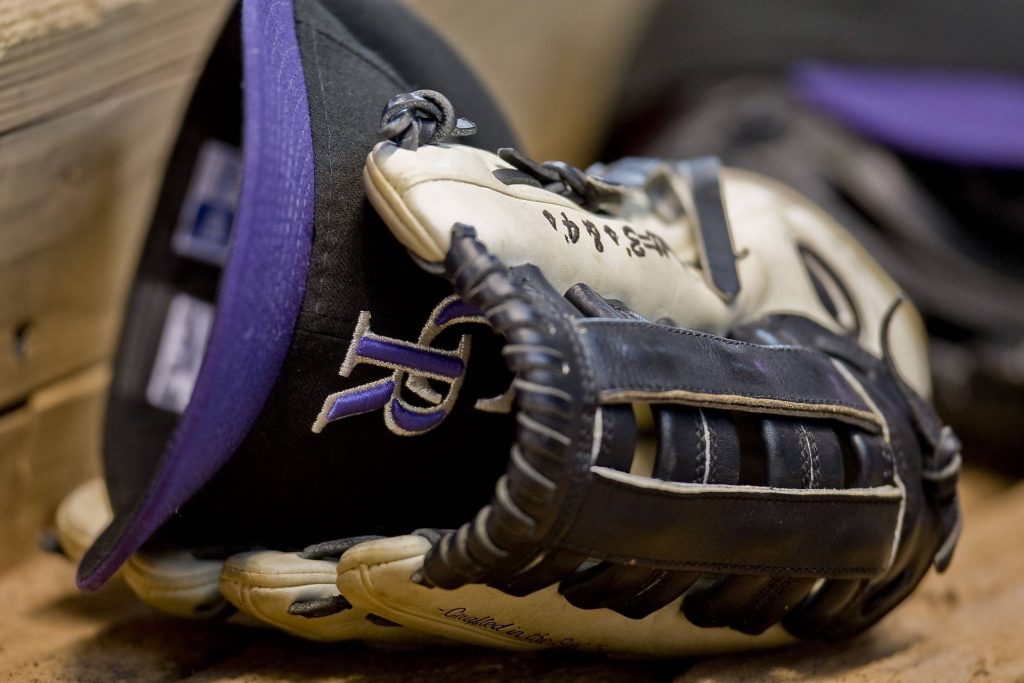 They capped the streak with a 13-inning 9-8 victory over the San Diego Padres in the tiebreaker game, affectionately known by Rockies fans as "Game 163."
Operating out of the Coors Field, the Rockies entered the 2007 World Series having won 21 of their 22 games after defeating the Philadelphia Phillies and the Arizona Diamondbacks in the NLDS and the NLCS. Unfortunately, they lost the World Series to the Boston Red Sox.
Colorado Rockies is owned by Dick Monfort and is managed by Bud Black.
Colorado Rockies 2021 Players roster
Pitchers
Yency Almonte, Yoan Aybar, Daniel Bard, Ben Bowden, Jhoulys Chacín, Tommy Doyle, Carlos Estévez, Bernardo Flores Jr., Kyle Freeland, Lucas Gilbreath, Mychal Givens, Austin Gomber, Chi Chi González, Jon Gray, Tyler Kinley, Peter Lambert, Justin Lawrence, Germán Márquez, José Mujica, Scott Oberg, Helcris Olivarez, Zac Rosscup, Antonio Santos, Antonio Senzatela, Jordan Sheffield, Robert Stephenson
Catchers
Elias Díaz, Dom Nuñez
Infielders
Matt Adams, C.J. Cron, Joshua Fuentes, Connor Joe, Ryan McMahon, Elehuris Montero, Chris Owings, Brendan Rodgers, Rio Ruiz, Trevor Story, Alan Trejo
Outfielders
Charlie Blackmon, Yonathan Daza, Garrett Hampson, Sam Hilliard, Raimel Tapia
Colorado Rockies 2021 MLB Schedule
| | |
| --- | --- |
| Apr 1, 2021 | Vs L.A. Dodgers |
| Apr 2, 2021 | Vs L.A. Dodgers |
| Apr 3, 2021 | Vs L.A. Dodgers |
| Apr 4, 2021 | Vs L.A. Dodgers |
| Apr 6, 2021 | Vs Arizona |
| Apr 7, 2021 | Vs Arizona |
| Apr 8, 2021 | Vs Arizona |
| Apr 9, 2021 | @ San Francisco |
| Apr 10, 2021 | @ San Francisco |
| Apr 11, 2021 | @ San Francisco |
| Apr 13, 2021 | @ L.A. Dodgers |
| Apr 14, 2021 | @ L.A. Dodgers |
| Apr 15, 2021 | @ L.A. Dodgers |
| Apr 16, 2021 | Vs N.Y. Mets |
| Apr 17, 2021 | Vs N.Y. Mets |
| Apr 17, 2021 | Vs N.Y. Mets |
| Apr 18, 2021 | Vs N.Y. Mets |
| Apr 20, 2021 | Vs Houston |
| Apr 21, 2021 | Vs Houston |
| Apr 23, 2021 | Vs Philadelphia |
| Apr 24, 2021 | Vs Philadelphia |
| Apr 25, 2021 | Vs Philadelphia |
| Apr 26, 2021 | @ San Francisco |
| Apr 27, 2021 | @ San Francisco |
| Apr 28, 2021 | @ San Francisco |
| Apr 29, 2021 | @ Arizona |
| Apr 30, 2021 | @ Arizona |
| May 1, 2021 | @ Arizona |
| May 2, 2021 | @ Arizona |
| May 3, 2021 | Vs San Francisco |
| May 4, 2021 | Vs San Francisco |
| May 4, 2021 | Vs San Francisco |
| May 5, 2021 | Vs San Francisco |
| May 7, 2021 | @ St. Louis |
| May 8, 2021 | @ St. Louis |
| May 9, 2021 | @ St. Louis |
| May 10, 2021 | Vs San Diego |
| May 11, 2021 | Vs San Diego |
| May 12, 2021 | Vs San Diego |
| May 12, 2021 | Vs San Diego |
| May 13, 2021 | Vs Cincinnati |
| May 14, 2021 | Vs Cincinnati |
| May 15, 2021 | Vs Cincinnati |
| May 16, 2021 | Vs Cincinnati |
| May 17, 2021 | @ San Diego |
| May 18, 2021 | @ San Diego |
| May 19, 2021 | @ San Diego |
| May 21, 2021 | Vs Arizona |
| May 22, 2021 | Vs Arizona |
| May 23, 2021 | Vs Arizona |
| May 24, 2021 | @ N.Y. Mets |
| May 25, 2021 | @ N.Y. Mets |
| May 26, 2021 | @ N.Y. Mets |
| May 27, 2021 | @ N.Y. Mets |
| May 27, 2021 | @ N.Y. Mets |
| May 28, 2021 | @ Pittsburgh |
| May 29, 2021 | @ Pittsburgh |
| May 29, 2021 | @ Pittsburgh |
| May 30, 2021 | @Pittsburgh |
| Jun 1, 2021 | Vs Texas |
| Jun 2, 2021 | Vs Texas |
| Jun 3, 2021 | Vs Texas |
| Jun 4, 2021 | Vs Oakland |
| Jun 5, 2021 | Vs Oakland |
| Jun 6, 2021 | Vs Oakland |
| Jun 8, 2021 | @ Miami |
| Jun 9, 2021 | @ Miami |
| Jun 10, 2021 | @ Miami |
| Jun 11, 2021 | @ Cincinnati |
| Jun 12, 2021 | @ Cincinnati |
| Jun 13, 2021 | @ Cincinnati |
| Jun 14, 2021 | Vs San Diego |
| Jun 15, 2021 | Vs San Diego |
| Jun 16, 2021 | Vs San Diego |
| Jun 17, 2021 | Vs Milwaukee |
| Jun 18, 2021 | Vs Milwaukee |
| Jun 19, 2021 | Vs Milwaukee |
| Jun 20, 2021 | Vs Milwaukee |
| Jun 22, 2021 | @ Seattle |
| Jun 23, 2021 | @ Seattle |
| Jun 25, 2021 | @ Milwaukee |
| Jun 26, 2021 | @ Milwaukee |
| Jun 27, 2021 | @ Milwaukee |
| Jun 28, 2021 | Vs Pittsburgh |
| Jun 29, 2021 | Vs Pittsburgh |
| Jun 30, 2021 | Vs Pittsburgh |
| Jul 1, 2021 | Vs St. Louis |
| Jul 2, 2021 | Vs St. Louis |
| Jul 3, 2021 | Vs St. Louis |
| Jul 4, 2021 | Vs St. Louis |
| Jul 6, 2021 | @ Arizona |
| Jul 7, 2021 | @ Arizona |
| Jul 8, 2021 | @ Arizona |
| Jul 9, 2021 | @ San Diego |
| Jul 10, 2021 | @ San Diego |
| Jul 11, 2021 | @ San Diego |
| Jul 16, 2021 | Vs L.A. Dodgers |
| Jul 17, 2021 | Vs L.A. Dodgers |
| Jul 18, 2021 | Vs L.A. Dodgers |
| Jul 20, 2021 | Vs Seattle |
| Jul 21, 2021 | Vs Seattle |
| Jul 23, 2021 | @ L.A. Dodgers |
| Jul 24, 2021 | @ L.A. Dodgers |
| Jul 25, 2021 | @ L.A. Dodgers |
| Jul 26, 2021 | @ L.A. Angels |
| Jul 27, 2021 | @ L.A. Angels |
| Jul 28, 2021 | @ L.A. Angels |
| Jul 29, 2021 | @ San Diego |
| Jul 30, 2021 | @ San Diego |
| Jul 31, 2021 | @ San Diego |
| Aug 1, 2021 | @ San Diego |
| Aug 3, 2021 | Vs Chi. Cubs |
| Aug 4, 2021 | Vs Chi. Cubs |
| Aug 5, 2021 | Vs Chi. Cubs |
| Aug 6, 2021 | Vs Miami |
| Aug 7, 2021 | Vs Miami |
| Aug 8, 2021 | Vs Miami |
| Aug 10, 2021 | @ Houston |
| Aug 11, 2021 | @ Houston |
| Aug 12, 2021 | @ San Francisco |
| Aug 13, 2021 | @ San Francisco |
| Aug 14, 2021 | @ San Francisco |
| Aug 15, 2021 | @ San Francisco |
| Aug 16, 2021 | Vs San Diego |
| Aug 17, 2021 | Vs San Diego |
| Aug 18, 2021 | Vs San Diego |
| Aug 20, 2021 | Vs Arizona |
| Aug 21, 2021 | Vs Arizona |
| Aug 22, 2021 | Vs Arizona |
| Aug 23, 2021 | @ Chi. Cubs |
| Aug 24, 2021 | @ Chi. Cubs |
| Aug 25, 2021 | @ Chi. Cubs |
| Aug 27, 2021 | @ L.A. Dodgers |
| Aug 28, 2021 | @ L.A. Dodgers |
| Aug 29, 2021 | @ L.A. Dodgers |
| Aug 30, 2021 | @ Texas |
| Aug 31, 2021 | @ Texas |
| Sep 1, 2021 | @ Texas |
| Sep 2, 2021 | Vs Atlanta |
| Sep 3, 2021 | Vs Atlanta |
| Sep 4, 2021 | Vs Atlanta |
| Sep 5, 2021 | Vs Atlanta |
| Sep 6, 2021 | Vs San Francisco |
| Sep 7, 2021 | Vs San Francisco |
| Sep 8, 2021 | Vs San Francisco |
| Sep 9, 2021 | @ Philadelphia |
| Sep 10, 2021 | @ Philadelphia |
| Sep 11, 2021 | @ Philadelphia |
| Sep 12, 2021 | @ Philadelphia |
| Sep 14, 2021 | @ Atlanta |
| Sep 15, 2021 | @ Atlanta |
| Sep 16, 2021 | @ Atlanta |
| Sep 17, 2021 | @ Washington |
| Sep 18, 2021 | @ Washington |
| Sep 19, 2021 | @ Washington |
| Sep 21, 2021 | Vs L.A. Dodgers |
| Sep 22, 2021 | Vs L.A. Dodgers |
| Sep 23, 2021 | Vs L.A. Dodgers |
| Sep 24, 2021 | Vs San Francisco |
| Sep 25, 2021 | Vs San Francisco |
| Sep 26, 2021 | Vs San Francisco |
| Sep 27, 2021 | Vs Washington |
| Sep 28, 2021 | Vs Washington |
| Sep 29, 2021 | Vs Washington |
| Oct 1, 2021 | @ Arizona |
| Oct 2, 2021 | @ Arizona |
| Oct 3, 2021 | @ Arizona |