Here is the schedule for Chicago Bears' 2021 NFL season
The Chicago Bears are a professional American football team from Chicago. The Bears compete in the NFL as a member club of the league's North division.
They hold the NFL record for the most inductees in the Pro Football Hall of Fame and the most retired jersey numbers. The Bears have also recorded more wins than any other NFL franchise.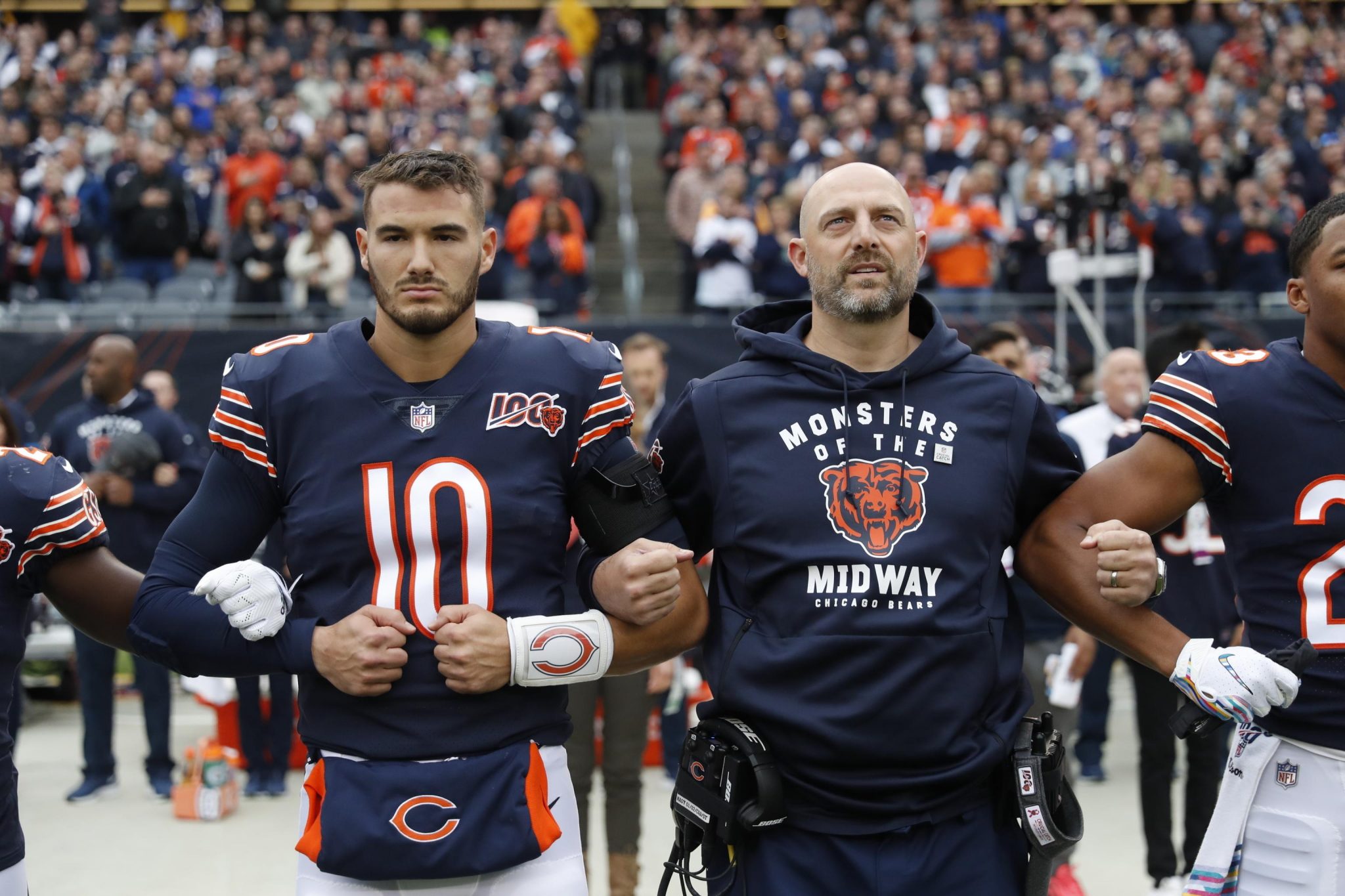 The Chicago Bears are one of only two charter members of the National Football League still in existence since 1920. The team joined the American Professional Football Association, which was renamed the National Football League in 1922.
The Bears have won nine NFL Championships, including one Super Bowl. (h/t CBS)
Chicago Bears roster 2021
Offense
Defense
Chicago Bears 2021 Schedule
Preseason
WK
DATE
OPPONENT
RESULT
1
Sat, 14 Aug
Miami
W 20-13
WK
DATE
OPPONENT
TIME
2
Sat, 21 Aug
Buffalo
10:30 AM
3
Sun, 29 Aug
Tennessee
4:30 AM
Regular Season
WK
DATE
OPPONENT
TIME
1
Mon, 13 Sep
Los Angeles
5:50 AM
2
Sun, 19 Sep
Cincinnati
10:30 PM
3
Sun, 26 Sep
Cleveland
10:30 PM
4
Sun, 3 Oct
Detroit
10:30 PM
5
Mon, 11 Oct
Las Vegas
1:35 AM
6
Sun, 17 Oct
Green Bay
10:30 PM
7
Mon, 25 Oct
Tampa Bay
1:55 AM
8
Sun, 31 Oct
San Francisco
10:30 AM
9
Tue, 9 Nov
Pittsburgh
6:45 AM
10
BYE WEEK
11
Sun, 21 Nov
Baltimore
11:30 PM
12
Thu, 25 Nov
Detroit
11:00 PM
13
Sun, 5 Dec
Arizona
11:30 PM
14
Mon, 13 Dec
Green Bay
6:50 AM
15
Tue, 21 Dec
Minnesota
6:45 AM
16
Mon, 27 Dec
Seattle
2:35 AM
17
Sun, 2 Jan
New York
11:30 PM
18
Sun, 9 Jan
Minnesota
11:30 PM
Where and how to watch NFL Pre-season and Regular Season without Reddit stream or Buffstream
Here is how you can catch the live-action of the 2021 NFL season without having to use Buffstreams or Reddit Stream.
USA:
NFL Network
NFL's very own NFL Network will be broadcasting the majority of the pre-season games . The rest of the games which are not broadcasted can be seen on regional channels depending on one's region.
An NFL Game Pass is required for the same. It costs $99.99 for a season.
Pro-pass costs $125, and lets one catch live action of the pre-season, regular season and the Super Bowl.
NBC and CBS
A few of the pre-season games are broadcasted by NBC and CBS as well. However, NBC and CBS sports provide live-action of most of the regular-season games. They are available in several service providers.
Sling TV and Fubo
Sling TV and Fubo are not broadcasters, but instead, they offer various channels through subscriptions. With a $35 month subscription, it is the place to be.
Fubo is quite similar as well. It offers various channels like NBC, CBS, Fox, and has a 7-day free trial period.
UK:
There are different options in the United Kingdom. However, it is SkySports that is the premiere broadcaster in the country.
Fans in the United Kingdom can also purchase an NFL pass that costs 147.99 Euros for the entire season. Quite expensive in comparison to USA's $99.99 and $125.
Other options are provided by SkySports and BBC's iPlayer. SkySports currently has a channel dedicated to NFL, called SkySports NFL, and live-action can be caught on the channel.
BBC's iPlayer is predominantly for the casuals who would like to catch up with the highlights and stories. Live streaming is not provided by BBC's iPlayer.
More NFL news:
Follow our dedicated NFL page for instant NFL news and updates