We take a look at how a potential matchup between Islam Makhachev and Charles Oliveira would play out, and their paths to victory
Talks of a potential undisputed UFC lightweight championship fight between Charles Oliveira and Islam Makhachev is growing vehement by the day. Islam Makhachev's best friend/ training partner, and arguably the greatest lightweight fighter of all time, Khabib Nurmagomedov has even offered a bold prediction for the fight. He even expressed the willingness of the Dagestani camp to fight in Brazil at enemy territory, and take the belt to Russia.
On the other hand, Charles Oliveira is the true embodiment of what a switch in mindset can do to your career. With 16 submission and 19 finishes, Oliveira has the record for being the most dangerous finisher inside the octagon, but 'Do Bronx' wasn't always this threatening.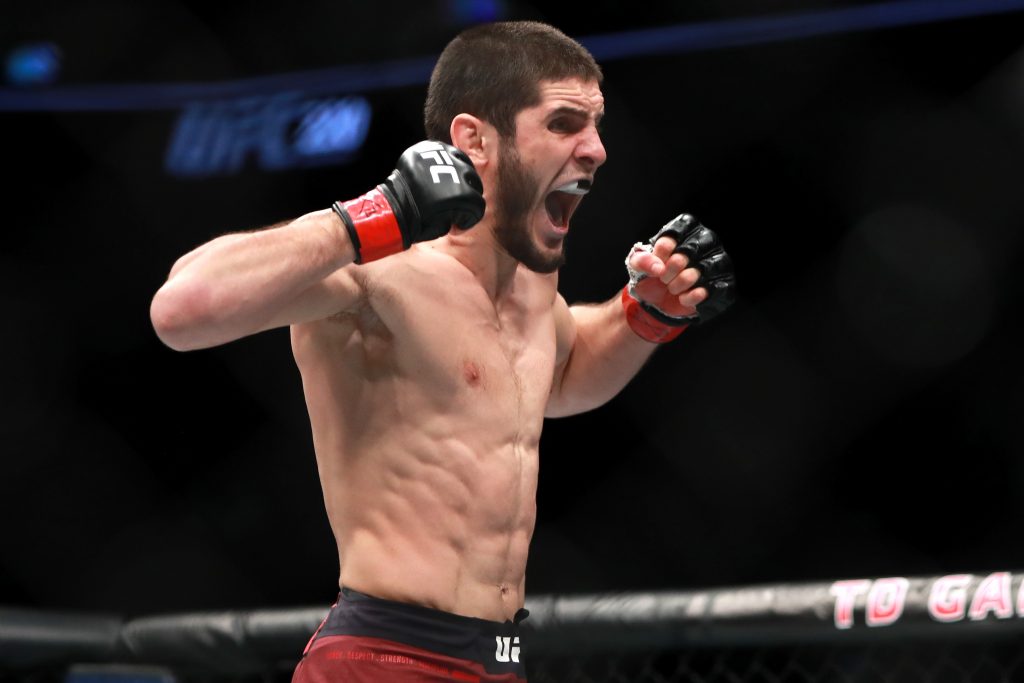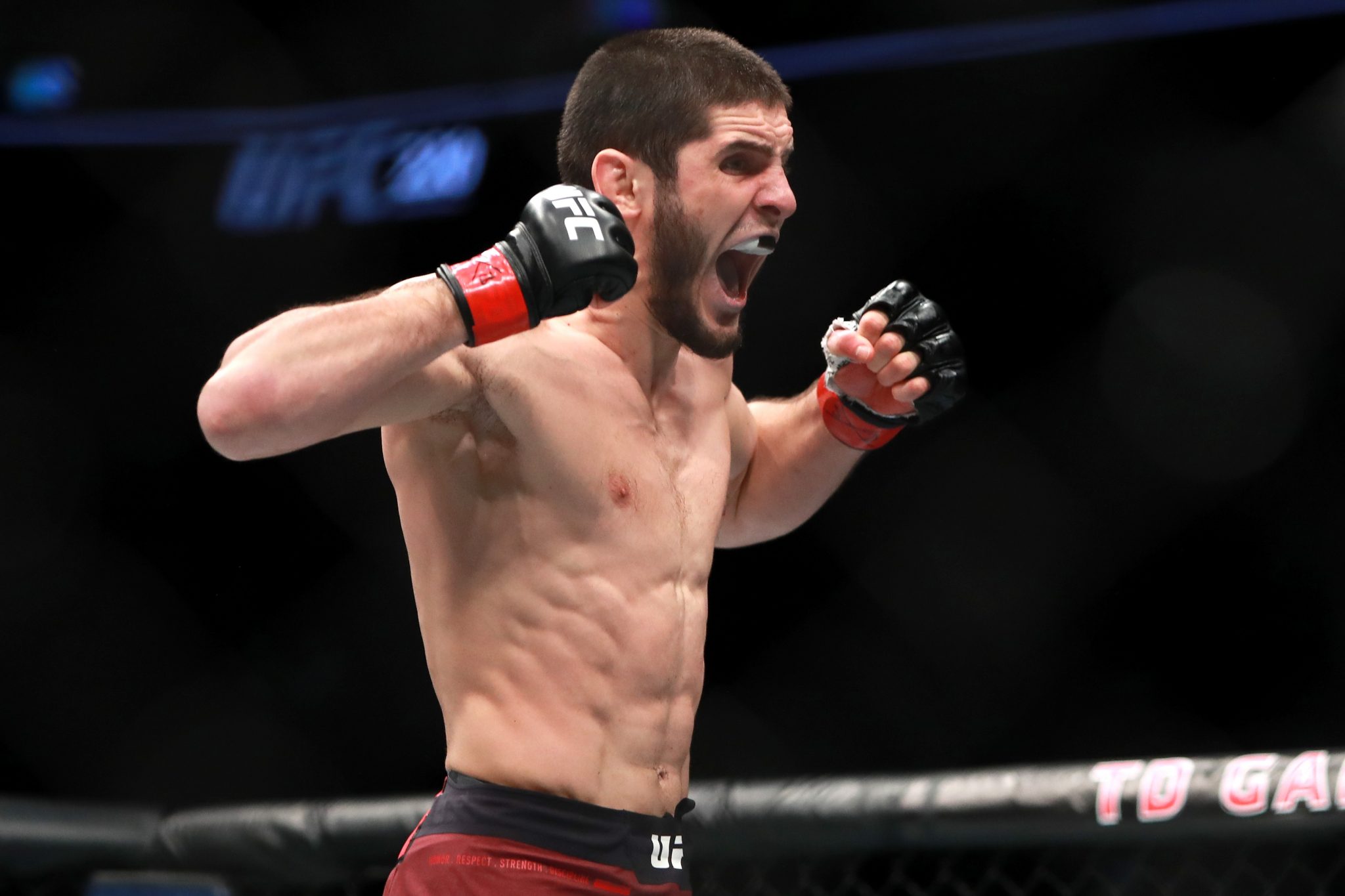 Even former UFC double champion Daniel Cormier took notice of his career revival, and asked President Dana White as to what happened to Charles? It is safe to say that Charles is operating entirely different than he was, and there's a change in his demeanor, personality, his mindset, and approach to the actual fight itself. He is one of the few complete fighters in the UFC roaster today.
Many have voiced that two or three more victories would cement Charles Oliveira as the true lightweight 'GOAT', by dethroning Khabib Nurmagomedov. Both fighters have a humdinger and unprecedented legacy, but it is noteworthy to mention that Charles Oliveira has beaten Khabib's opponents quicker and faster than him.
However, Khabib is a retired man but has left behind a worthy challenger in the name of Islam Makhachev. And if his teammates at AKA are to be believed, besides boasting championship mettle, Islam is much more complete than Khabib and can potentially surpass Khabib's legacy.
What are the chances that Islam Makhachev beats Charles Oliveira?
The question that has been rattling grappling die-hards for the longest time is 'Sambo vs Jiu-jitsu – which form is most efficient?' The opportunity to settle this question once and for all lies in a fight that UFC commentator Joe Rogan is pushing hard for Dana White to set up Charles Oliveira vs Islam Makhachev.
Khabib's infamous t-shirt at an old weigh-in show that read, 'If sambo was easy it would be called jiu-jitsu' serves as the perfect narrative for the storyline, when Makhachev and Charles end up facing each other. Much like Khabib, Makhacev is a world sambo champion and a longtime practitioner of the martial arts form.
However, Islam is a much more refined striker, and has some beautiful kicks and striking skills in his arsenal. Islam Makhachev is the dark horse of the lightweight division with a nine-fight win streak. Although he does not possess the finish rate that Charles does, he still remains dominant in his fights, and maintains composure of the highest degree, something which will come in handy if he faces the Brazilian.
Makhachev sat down with ESPN correspondent Brett Okamoto, and discussed about his future plans, Oliveira's streak, and how he has had a hard time finding fights with guys ducking him. Okamoto brought up an interesting question asking Makhachev how many times would Charles submit him if they fought a hundred times. Makhachev replied by saying, 'Hey brother, honestly I've grappled with many black belts, very high level jiu-jitsu guys, but I can't remember the last time when somebody give me submission. I've grappled with ADCC champions, I don't wanna name them, but they know my grappling skills. And this people know Oliveira can never submit me'
However, submitting Charles Oliveira is no joke. A third degree black belt in jiu-jitsu, Oliveira is like a boa constrictor, who wraps the neck, at even the slightest opportunity that presents itself. Charles has a significant striking advantage over Makhachev, and his finishing rate is higher than the Dagestani. He has adopted and honed Khabib's approach of walking down opponents, except that he's capable of inflicting some serious punishment on feet. He does get hurt and dropped, but to his credit fighters are afraid to pass his guard.
Take the Gaethje finish for example, as soon as he dropped the American, Charles realized that there is no point in wasting time with striking, and took his back immediately, like a knife through butter. He went from an armbar attempt, to half-twister, to a triangle choke, and eventually ended the fight with rear naked choke, all within 15-20 seconds. This mastery and facile control takes years and years of spending time on the mats.
Charles Oliveira and Islam Makhachev paths to victory
As much as this might come as a surprise, Oliveira's best chance at beating Islam is on the feet. Makhachev has been stopped before, and Oliveira can use his patented pressure, combined with elbows and knees to put the Dagestani down. Islam is a very difficult fighter to finish, which is apparent from the various guillotine attempts his opponents have fancied against him. Regardless, it would be difficult to submit a stronger and hungrier fighter anyways.
As for Makhachev, he needs to make sure that his striking defense is on point. He needs to play out the long game, and be prepared to change the tide of the fight from the third round onwards. Islam needs to be very careful while entering with a takedown attempt without any reckless abandonment. Instead of establishing top control and wrapping the arms legs of the Brazilian, a side control position would be better for the Dagestani to tire his opponent out.
More MMA news
Follow our dedicated MMA page for instant MMA news and updates