Here is all you need to know about the Net Worth, Career, Salary and more about Big E
Big E is a professional wrestler who is currently working with the WWE. He was the Money In The Bank winner of 2021. The WWE signed him under a developmental contract in 2009. His real name is Ettore Ewen and he wrestles under the name of Big E. Let's have look at his Net Worth, Salary, Records and much more.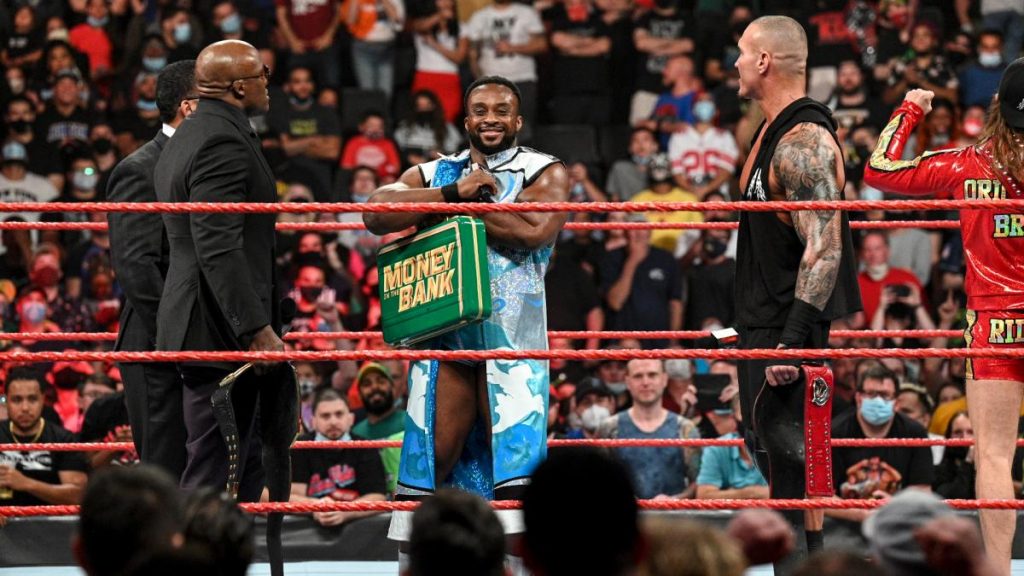 Big E Facts 
| | |
| --- | --- |
| Birth Place |   Tampa, Florida, U.S |
| Father's Name |   Eltore Ewen |
| Mother's Name |   Margaret Ewen |
| Star Sign |   Pisces |
| Net Worth 2022 |   $2 million |
| Salary 2022 |   $500,000 |
| Age |    36 |
| Date of Birth |    March 1, 1986 |
| High School |    Wharton High  |
| Nationality |    American |
| Wrestling Debut |    2009 |
| WWE Debut |    2012 |
| Finisher |    Big Ending |
| Achievements |    WWE Team Champion, Intercontinental Champion and WWE Champion |
| Wife |    Unmarried |
| Social media | Twitter, Instagram |
Big E Net Worth and Salary
The net worth of Big E is around $2 million in 2022. His reported salary is around $500,000 in his current deal. He also gets a percentage from the WWE on his merchandise sale and PPV. The exact percentage of these is not revealed as of yet.
Big E Career
Big E didn't always plan on becoming a professional wrestler. He was a football (American football) player and a powerlifter during college. Big E's football career ended because of a injury that put him on the sidelines.
In 2009, he signed a developmental deal with the WWE. He made is NXT debut in 2012 and in 2013 he became the NXT Champion. Before becoming the NXT Champion Big E also made an appearance on Raw where he was announced as a heel. Later in 2013 he was moved to the main roster. He has had a pretty successful WWE career.
Big E has won the SmackDown tag team championship six times and Raw tag team championship two times. He has also won the Intercontinental Championship. Big E cashed in his Money in The Bank on Monday night Raw of 13th September 2021 on Bobby Lashley to win the WWE Championship.
Big E Personal Life
Big E was born on March 1st 1986 in Tampa, Florida. He was born to African immigrants Eltore Ewen and Margaret Ewen. He studied at Wharton High School and graduated from Iowa University.
Big E is currently single and has never been married. He has revealed that he doesn't feel the need to be with someone as his upbringing taught him to be independent. However, in 2018 he was rumored to be dating a model by the name of Celeste but their has been no confirmation on it.
FAQs about Big E
What is Big E's net worth?
Big E has a net worth of approximately $2 million.
How old is Big E?
Big E is 35 years old
When did Big E make his WWE debut?
Big E made his WWE debut in 2012
Who is Big E in a relationship with?
Big E is currently single.
More WWE news
Follow our dedicated WWE page for instant WWE news and updates