"Death in Paradise" is a British drama television series that first aired on BBC One in 2011. The show is set on the fictional Caribbean island of Saint Marie and follows a team of detectives investigating a series of murders As the 12th season of Death in Paradise nears its end, fans may feel sad at the prospect of missing out on the series' romance, scandalous twists, and surprising turns.
However, they need not worry as the show's spin-off series, Beyond Paradise, has now been released. The series features the return of Kris Marshall as DI Humphrey Goodman and his fiancée Martha Lloyd (Sally Bretton), as they embark on a new life in the rural countryside of Shipton Abbott. The series promises to showcase Humphrey's detective skills in their new home, which has a surprisingly high crime rate.
Behind the Scenes: Uncovering the Stunning Devon Locations of Beyond Paradise
Shipton Abbott, as portrayed in the TV series Beyond Paradise, is a beautiful rural village with stunning natural landscapes and charming architecture. The village is situated in a picturesque setting with rolling hills, lush green fields, and a meandering river flowing nearby. The show's cinematography often showcases the village's breathtaking natural beauty, which adds to the series' overall visual appeal.
In terms of architecture, the village has an old-world charm with many buildings made of stone and brick. The houses are made with thatched roofs and colorful gardens, giving the village a quaint and homely feel. The village center features a picturesque market square with a village hall and a clock tower. Overall, Shipton Abbott's beauty lies in its simplicity and rural charm, which creates a perfect backdrop for a crime series that blends mystery with natural beauty and left the fans wondering whether they can visit the charming Shipton Abbott.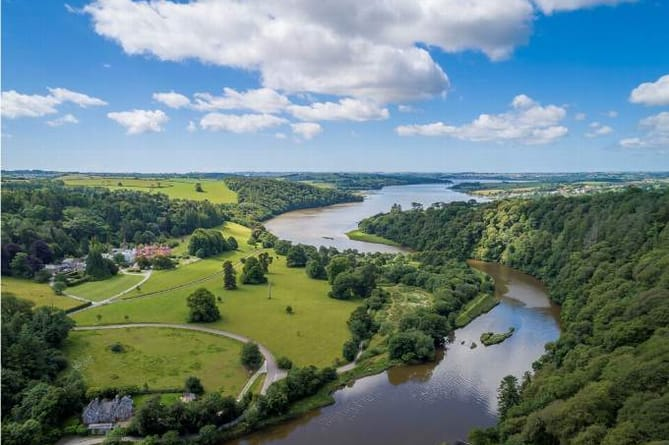 During the summer heatwave of 2022, the cast commenced filming and was spotted by the local press at various locations. One of the primary locations for filming was the coastal town of Looe in Cornwall, where a significant portion of the series was shot. In episode 1, PC Kelby, played by Dylan Llewellyn (Derry Girls), was seen shooting a scene on the river that divides Looe in half. Apart from Looe, series 1 was filmed in other locations such as Tamar Valley, Bere Ferrers, and Weir Quay.
The Cast's Impressions of the Beautiful Town
Beyond Paradise's cast expressed their gratitude for having the opportunity to work in such stunning locations along the Cornish coastline. Kris Marshall talked about the region's rich cultural history, including Daphne du Maurier, Poldark, and the moorlands, which made it a romantic and windswept place. He added that the South West has many fantastic coves and beaches, which people outside the UK might not associate with the region.
As a South West native who grew up near Glastonbury, Kris Marshall loves to spend his free time paddleboarding in the sea. He mentioned Lantic Cove as one of his favorite places, despite the quarter-mile walk required to get there, and highlighted the opportunity to see dolphins, seals, and basking sharks. Marshall compared it to living in LA or Sydney, where the constant fear of shark attacks was always in the back of his mind, a concern he didn't have to worry about in Cornwall.
Discovering the Reasons Behind Choosing Devon as the Scenic Backdrop for Beyond Paradise"
According to Beyond Paradise executive producer Tim Key, the South-West coast shares the same essence and character as Saint Marie in Death in Paradise. The show's creators wanted to showcase warmth, beauty, and aspiration in a genuine and authentic place, rather than a typical tourist destination. While the show is set in Devon, they filmed in various locations across Cornwall, including the breathtaking coastal town of Looe, which became a beloved location for the cast and crew.
Can you visit Shipton Abbott?
Although the picturesque coastal town of Shipton Abbott featured in Beyond Paradise is not a real location and is a blend of different spots in Cornwall and Devon, vacationers who visit Looe, Saltash, Port Eliot, Bere Ferrers, or Tamar Valley during summer might recognize some of the breathtaking scenery and backdrops.
More Entertainment Articles:
Why did Taylor Kinney (Kelly Severide) leave Chicago Fire?
Who is Medusa on the Masked Singer? Possible identity, hints, clues and more
When does the Mandalorian take place? Learn all about the timeline of the Star Wars related series