Bennedict Mathurin's comments about LeBron James came true as the Los Angeles Lakers were defeated by the Indiana Pacers.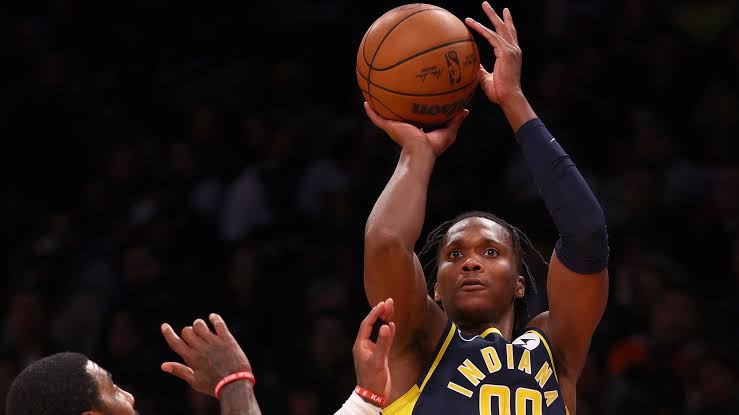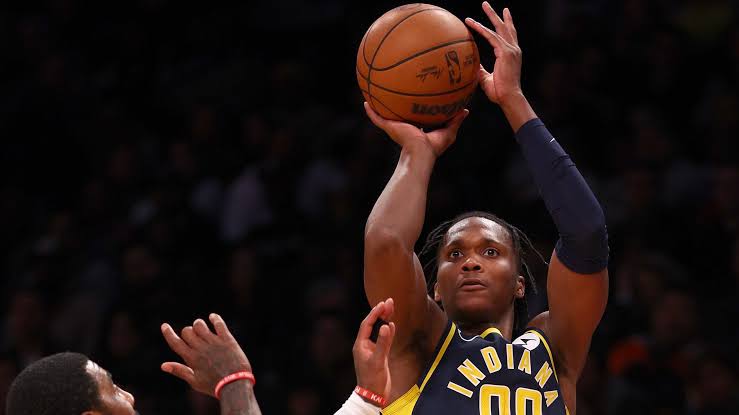 The Los Angeles Lakers blew a near unassailable 17-point lead as they went down to the Indiana Pacers at the Crypto.com Arena on Monday night. The Lakers had a comfortable outing as they won all three of the first three quarters and looked en route to a convincing win – however; it was not to be as the Indiana Pacers came back from behind to register an inspirational victory.
The Lakers were in cruise control of the game, winning all three of the first three quarters but they did not know what was about to hit them in the last quarter. Despite controlling the entire game courtesy of Anthony Davis' tally of 25 points and 13 rebounds and LeBron's 21 points, it all fell apart for the Lakers as they lost the last quarter by losing a 17-point lead.
The Pacers were jubilant at the end of the game as Andrew Nembhard gave up with a buzzer-beater to win the game, and the Lakers were naturally crestfallen having let go of a game that was practically in their grasp. However, it was Benedict Mathurin who starred for the Pacers against LeBron James as he kept his word about meeting the NBA legend for the first time.
What did Bennedict Mathurin say about meeting James for the first time?
Mathurin's performance meant that he was true to his comments that he made before facing off against LeBron James for the first time.
The rookie proved to be very important in the Pacer's win as he racked up 23 points, 8 rebounds, and an assist – and also converted 10 out of his 22 field goals after coming off the bench. It turned out that Mathurin overshadowed one of the greatest players of all time in James on the night, as James only racked up 21 points and 7 rebounds – taking us back to Mathurin's quote.
Earlier this season, the rookie said that he will wait to find out if LeBron is indeed better than him when the pair face off for the first time. When asked about if he thinks LeBron is better than him, Mathurin said: "I don't think anybody is better than me. LeBron is going to have to show me he's better than me" – and he certainly lived up to his words when push came to shove.
More News:
• "Everything went wrong"- LeBron James opens up on losing to the Indiana Pacers after leading by 17 points
• "ZUUUUUUUU" – LeBron James agrees with Kyle Kuzma about Ivica Zubac being underrated
• LeBron James pulls up eerily similar stats from when he was 20 after 39 points in win over Spurs