Here is how you can stream the upcoming Bellator 279: Cris Cyborg vs Arlene Blencowe 2 live without having to use Reddit streams, Buffstreams or Crackstreams
Bellator returns to action this Friday with a fresh card at Bellator 278, and an immediate event following the card at Bellator 279 on Saturday. The events are set to take place at Neal S. Blaisdell Arena in Honolulu, Hawaii.  The main event features a rematch between Cris Cyborg and Arlene Blencowe, after their previous clash at Bellator 249, a bout that Cyborg won via submission in the second round. One of the most feared and decorated women's fighter of all time, Cyborg has won multiple championships in various promotions.
She won the vacant UFC featherweight championship and defended it twice before eventually losing it to current champion Amanda Nunes. She made her Bellator debut at 238 against Julia Budd and won the fight by TKO. She is undefeated in the promotion with 4 straight victories, all by finishes. Her opponent Arlene has been on a resurgence after the loss to the Brazilian. She has won two straight fights and will be looking forward to making a statement by upsetting the world if she defeats Cyborg.
In the co-main event Juan Archuleta and Raufeon Stots will clash for the interim Bellator bantamweight title. An NCAA division two wrestler and two time gold medalist, Stots made his Bellator debut in Hawaii at 236, and won the fight by decision. He has an impressive career record of 17 wins and 1 loss, with five straight victories in Bellator.
Originally slated to fight Sergio Pettis for the undisputed championship, Stots had to settle for an interim opportunity after Pettis was injured. His opponent Juan won the vacant Bellator bantamweight championship against Patchy Mix at 246. He lost his title to Sergio Pettis at Bellator 258 via decision. The card also features the debut of former UFC fighter Yancy Madeiros, a Hawaiian fan favorite who is set to make Bellator his new home.
Bellator 279 Main card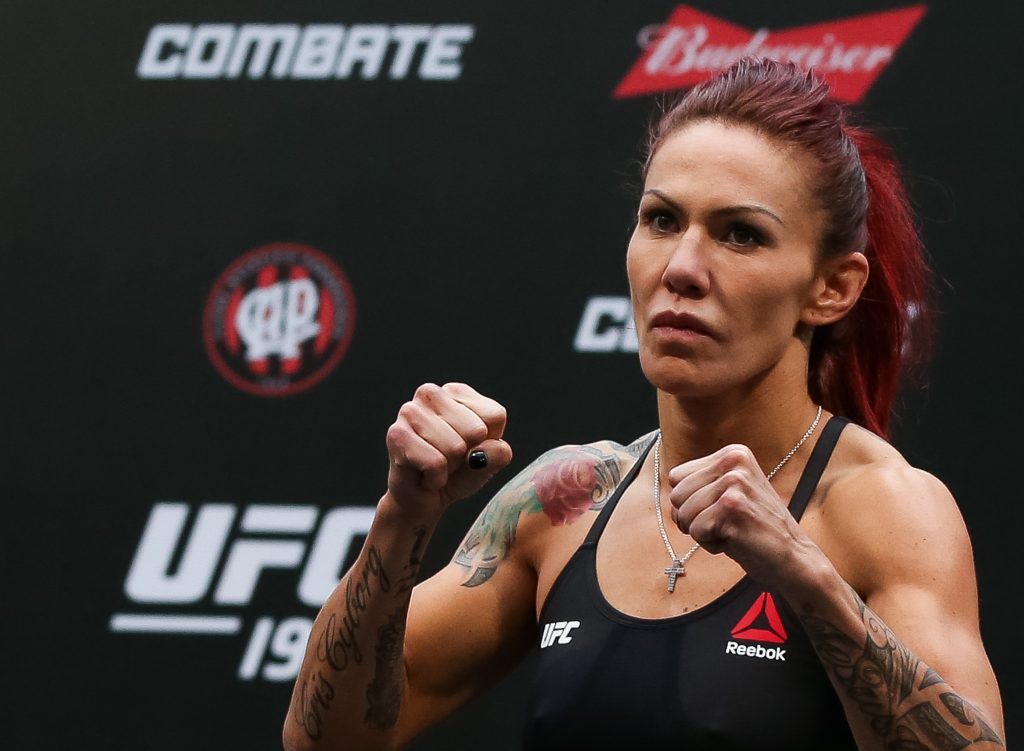 Cris Cyborg (c) vs. Arlene Blencowe for the Bellator featherweight title
Juan Archuleta vs. Raufeon Stots for the interim Bellator bantamweight title
Patchy Mix vs. Kyoji Horiguchi in a Bellator Bantamweight Grand Prix opening bout
Ilima-Lei Macfarlane vs. Justine Kish; Flyweights
Bellator 279 preliminary card
Janay Harding vs. Dayana Silva; Featherweights
Lance Gibson Jr. vs. Nainoa Dung; Lightweights
Justin Gonzalez vs. Kai Kamaka III; Featherweights
Goiti Yamauchi vs. Levan Chokheli; Welterweights
Emmanuel Sanchez vs. Yancy Medeiros; Lightweights
Keoni Diggs vs. Bobby King; Lightweights
Randi Field vs. Maraya Miller; 120-pound contract weight
Ryan Dela Cruz vs. Jordan Winski; Bantamweights
Where is Bellator 279 being held?
Bellator 279 is being held at Neal S. Blaisdell Arena in Honolulu, Hawaii.
Where to live stream Bellator 279 online without Reddit streams, Buffstreams or Crackstreams?
Here is how you can stream 279: Cris Cyborg vs. Arlene Blencowe 2 online without using Reddit streams, Buffstreams or Crackstreams.
Showtime
Showtime is the only official service that provides live streaming of Bellator 277. The event can be streamed live on the Showtime website or their dedicated app. The subscription costs $10.99 per month, and they also provide a 30-day free trial.
Hulu members get Showtime as a premium Add-on. The plan offers a 7-day trial followed by $10.99 per month.
YouTube
Bellator MMA's official YouTube channel will be streaming the preliminary card live.
BBC iPlayer
In the United Kingdom, BBC will be providing live streaming through their iPlayer. The iPlayer is a video-on-demand service started by the BBC in December 2007. The subscription for the same costs around 147 Euros per year. Post-match highlights can be caught on the player as well.
Bellator 279 live streaming in other countries
Bellator doesn't have as much reach as the UFC has. They don't provide exclusive official live streaming in countries other than the USA and the UK. They might take over soon.
However, Showtime is available in almost all countries around the world. Sony Sports Network which provides live coverage of the UFC in South Asian countries, does not do the same for Bellator. Both BBC iPlayer and Showtime are available in the South Asian Countries.
Bellator 279: Start Time
| | |
| --- | --- |
| United States of America | Prelims – 7 pm ET / 4 pm PT; Main Card – 10 pm ET / 7 pm PT |
| United Kingdom | Prelims – 12:00 AM GMT; Main Card –3 AM GMT [24th April 2022] |
| Australia | Prelims – 9:00 am AEDT [24th April 2022] |
More MMA news
Follow our dedicated MMA page for instant MMA news and updates