Here is the schedule for the 2021 season of the MLB side, the Arizona Diamondbacks
The Diamondbacks are an MLB team that are a part of the National League's West Division. The team based in Phoenix, Arizona have been playing their games at Chase Field, since 1998.
The D-Backs as they are known, are one of the newest teams in the MLB, and were established only in the year 1995. They joined the MLB in 1998 after being voted into the league in January 1997.
The team found quick success, winning the World Series Title in the year 2001, just three years after their inception. However, that has been their only win in the league.
Besides this, the Diamondbacks have won the West Division title, 5 times, with their most recent win coming in the year 2011.
The D-Backs stand number 15 in the all-time list for MLB win-loss records. They have recorded 1790 victories and 1839 defeats so far.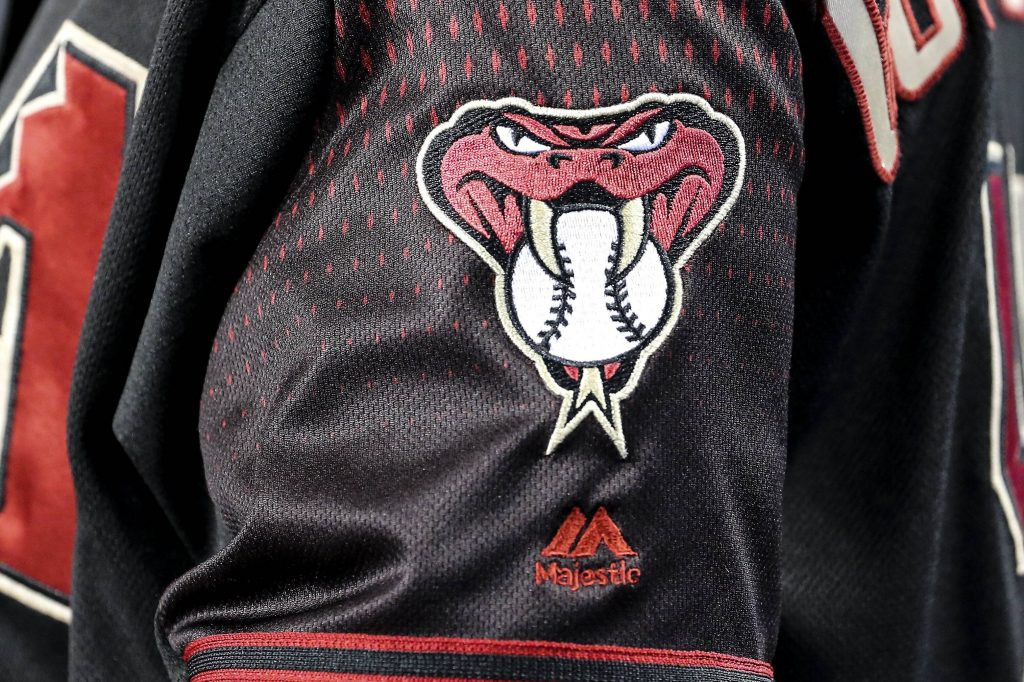 The team is owned by Ken Kendrick who has been a part of the team since its inception. Torey Lovullo is their manager.
Arizona Diamondbacks MLB Roster 2021
Pitchers
Ryan Buchter, J.B. Bukauskas, Madison Bumgarner, Humberto Castellanos, Taylor Clarke, Tyler Clippard, Stefan Crichton, Brett de Geus, Chris Devenski, Jon Duplantier, Jake Faria, Seth Frankoff, Zac Gallen, Kevin Ginkel, Merrill Kelly, Yoan Lopez, Joe Mantiply, Corbin Martin, Keury Mella, Matt Peacock, Noé Ramirez, Caleb Smith, Riley Smith, Joakim Soria, Anthony Swarzak, Daulton Varsho, Luke Weaver, Jordan Weems, Taylor Widener, Alex Young, Andrew Young
Catchers
Bryan Holaday, Carson Kelly, Stephen Vogt
Infielders
Nick Ahmed, Asdrubal Cabrera, Eduardo Escobar, Domingo Leyba, Wyatt Mathisen, Geraldo Perdomo, Josh Rojas, Josh VanMeter, Ildemaro Vargas, Christian Walker
Outfielders
Kole Calhoun, Stuart Fairchild, Nick Heath, Tim Locastro, Ketel Marte, David Peralta, Josh Reddick, Pavin Smith
Arizona Diamondbacks 2021-22 MLB Schedule
| | |
| --- | --- |
| Team | Date |
| vs Chicago Cubs | Sat, 17 Jul |
| @ Colorado | Sun, 18 Jul |
| @ Colorado | Mon, 19 Jul |
| vs Pittsburgh | Tue, 20 Jul |
| vs Pittsburgh | Wed, 21 Jul |
| vs Pittsburgh | Thu, 22 Jul |
| @ Chicago | Fri, 23 Jul |
| @ Chicago | Sat, 24 Jul |
| @ Chicago | Sun, 25 Jul |
| @ Texas | Wed, 28 Jul |
| @ Texas | Thu, 29 Jul |
| vs Los Angeles | Sat, 31 Jul |
| vs Los Angeles | Sun, 1 Aug |
| vs Los Angeles | Mon, 2 Aug |
| vs San Francisco | Tue, 3 Aug |
| vs San Francisco | Wed, 4 Aug |
| vs San Francisco | Thu, 5 Aug |
| vs San Francisco | Fri, 6 Aug |
| @ San Diego | Sat, 7 Aug |
| @ San Diego | Sun, 8 Aug |
| @ San Diego | Mon, 9 Aug |
| @ San Francisco | Wed, 11 Aug |
| @ San Francisco | Thu, 12 Aug |
| vs San Diego | Fri, 13 Aug |
| vs San Diego | Sat, 14 Aug |
| vs San Diego | Sun, 15 Aug |
| vs San Diego | Mon, 16 Aug |
| vs Philadelphia | Wed, 18 Aug |
| vs Philadelphia | Thu, 19 Aug |
| vs Philadelphia | Fri, 20 Aug |
| @ Colorado | Sat, 21 Aug |
| @ Colorado | Sun, 22 Aug |
| @ Colorado | Mon, 23 Aug |
| @ Pittsburgh | Tue, 24 Aug |
| @ Pittsburgh | Wed, 25 Aug |
| @ Pittsburgh | Thu, 26 Aug |
| @ Philadelphia | Fri, 27 Aug |
| @ Philadelphia | Sat, 28 Aug |
| @ Philadelphia | Sun, 29 Aug |
| @ Philadelphia | Sun, 29 Aug |
| vs San Diego | Tue, 31 Aug |
| vs San Diego | Wed, 1 Sep |
| vs San Diego | Thu, 2 Sep |
| vs Seattle | Sat, 4 Sep |
| vs Seattle | Sun, 5 Sep |
| vs Seattle | Mon, 6 Sep |
| vs Texas | Wed, 8 Sep |
| vs Texas | Thu, 9 Sep |
| @ Seattle | Sat, 11 Sep |
| @ Seattle | Sun, 12 Sep |
| @ Seattle | Mon, 13 Sep |
| @ Los Angeles | Tue, 14 Sep |
| @ Los Angeles | Wed, 15 Sep |
| @ Los Angeles | Thu, 16 Sep |
| @ Houston | Sat, 18 Sep |
| @ Houston | Sun, 19 Sep |
| @ Houston | Sun, 19 Sep |
| vs Atlanta | Tue, 21 Sep |
| vs Atlanta | Wed, 22 Sep |
| vs Atlanta | Thu, 23 Sep |
| vs Atlanta | Fri, 24 Sep |
| vs Los Angeles | Sat, 25 Sep |
| vs Los Angeles | Sun, 26 Sep |
| vs Los Angeles | Mon, 27 Sep |
| @ San Francisco | Wed, 29 Sep |
| @ San Francisco | Thu, 30 Sep |
| @ San Francisco | Fri, 1 Oct |
| vs Colorado | Sat, 2 Oct |
| vs Colorado | Sun, 3 Oct |
| vs Colorado | Mon, 4 Oct |