The Apex Legends Celestial Sunrise collection is around the corner and here is everything you need to know.
Celestial Sunrise is set to release to Apex Legends as EA and reminisce the dawn of the New Year. The upcoming event is set to begin soon and will offer much attractive content for all the players with free goodies and paid items.
The upcoming event of Celestial Sunrise is an initiative by the developers of the game to keep the community entertained by offering them these freebies and other paid items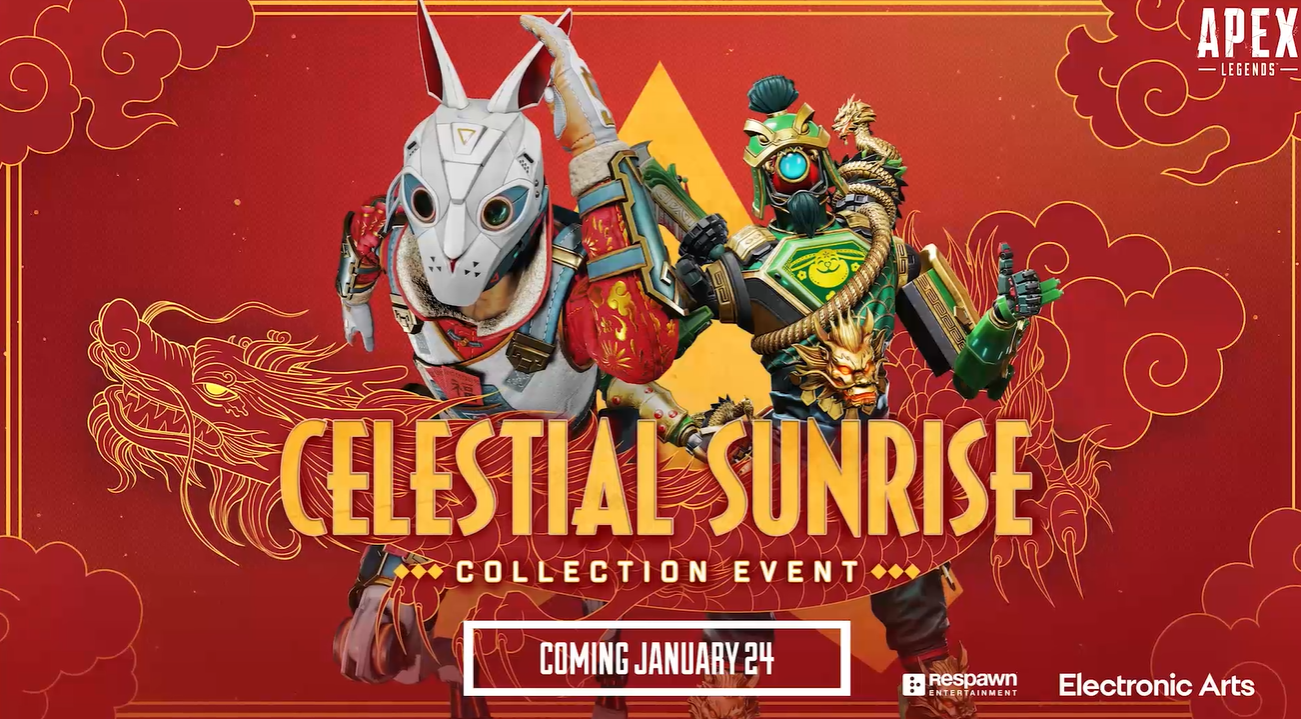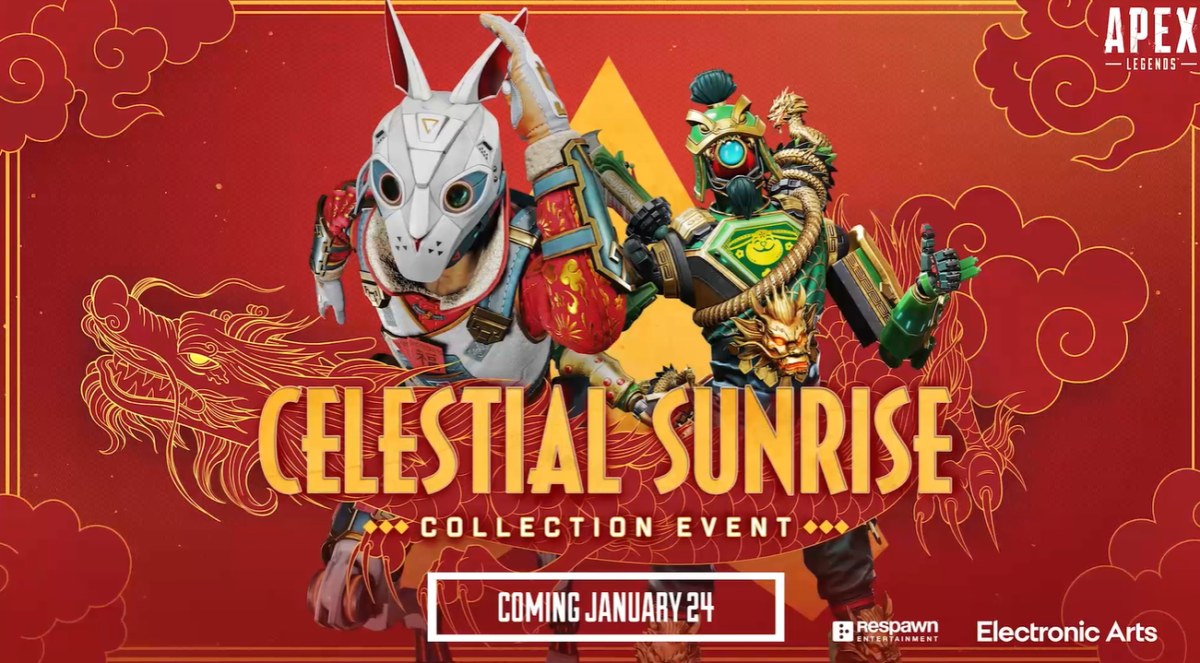 Ever since Apex Legends has released it has obtained a massive fan base as battle Royale has become fans' favorite battle mode given its high-end graphics, fantastic game mode, and much more.
Apex Legends Celestial Sunrise Collection Event
Every year Apex Legends gives access to players many new items to customize and in-game cosmetics for their characters and weapons. The Apex Legends Celestial Sunrise Collection event will introduce new game modes and special rewards.
Apex Legend's event is set to begin on January 24th when the collection releases. The collection event would provide players with rewards and let Apex Legends earn free rewards.
New Game Mode
The main focus of the game would be letting the players have access to limited-time Hardcore Royale mode. The mode will be similar to the standard Battle Royale mode, but there are some changes to it. EA has hinted that the Hardcore Royale mode will be significantly more difficult and that there will be many advantages that players would be able to enjoy in the ordinary modes and the older benefits that players have had till now will not be present like-
Limited HUD
White Armor Only
No Helmets
Armors won't spawn in Deathboxes (No Armor Swapping)
The ring will give maximum damage
Note: Account holders of level 20 and above only would have access to the Hardcore Royale mode, so you better gear up to increase your ranks before the event. Other than this the upcoming game modes would come as a part of the Celestial Sunrise Collection Event, thus players will have access to whatever they want to play.
New Cosmetic Items
The cosmetic items would be available for Twenty-four time-limited cosmetic items. Players can get access to these items and can unlock them during the event happens.
Apart from this, there would be special objectives would also be available during the period and players can earn up to 1600 points. The points you earn from these can be used to access the battle pass, which would be helpful for Apex Legends players.
Special bundles will also be available in the in-game store, and they will refresh throughout the event. The Celestial Sunrise Collection event will run till February 7 and Apex Legends players can gain some amazing items in the coming weeks.
For more related content check out our dedicated website Gamition.
More E-Sports news:
Follow our dedicated E-Sports page for instant E-Sports news and updates