Anthony Davis is one of the most popular and accomplished names in basketball right now and here is his net worth, salary, final records and more
Anthony Davis Facts
| | |
| --- | --- |
| Birth Place | Chicago, Illinois |
| Father's Name | Anthony Davis Sr. |
| Mother's Name | Erainer |
| Star Sign | Pisces |
| College | Kentucky |
| Net Worth (2023) | $140 million |
| Salary (2023) | $40 Million |
| Age | 30 |
| Date of Birth | March 11, 1993 |
| Height (cm) | 208 |
| Weight (kg) | 115 |
| Nationality | American |
| NBA Draft Year | 2012 |
| NBA Draft Pick | 1st Overall |
| Playing Career | 2012- Present |
| Position | Power Forward / Center |
| Teams | New Orleans Hornets / Pelicans, Los Angeles Lakers |
| Achievements | NBA Champion, 8-time NBA All-Star, NBA All-Star Game MVP, 4-time All-NBA First Team, Olympic Gold Medalist with the USA |
| Wife/Girlfriend | Marlen P |
| Children | Nala (Daughter) |
| Social Media | Instagram, Twitter |
| Endorsements | Nike, Foot Locker, ExxonMobil, Red Bull |
Anthony Davis is one of the biggest names in Basketball right now and for good reason. The powerful Power Forward has made a name for himself for his immense display in the centre as well as the defence.
After an impressive college career at Kentucky, he was picked up by the New Orleans Hornets in the 2012 NBA Draft as the 1st overall pick. And he has gone on to have a successful 9-year-long career since then, with many more years to come in the future.
Davis has come to acquire a fair few nicknames during his playing career, but the two that have stuck are 'The Brow' and 'AD'. The former refers to his unibrow that has come to become so iconic, and the latter is the first letter of his first and last name.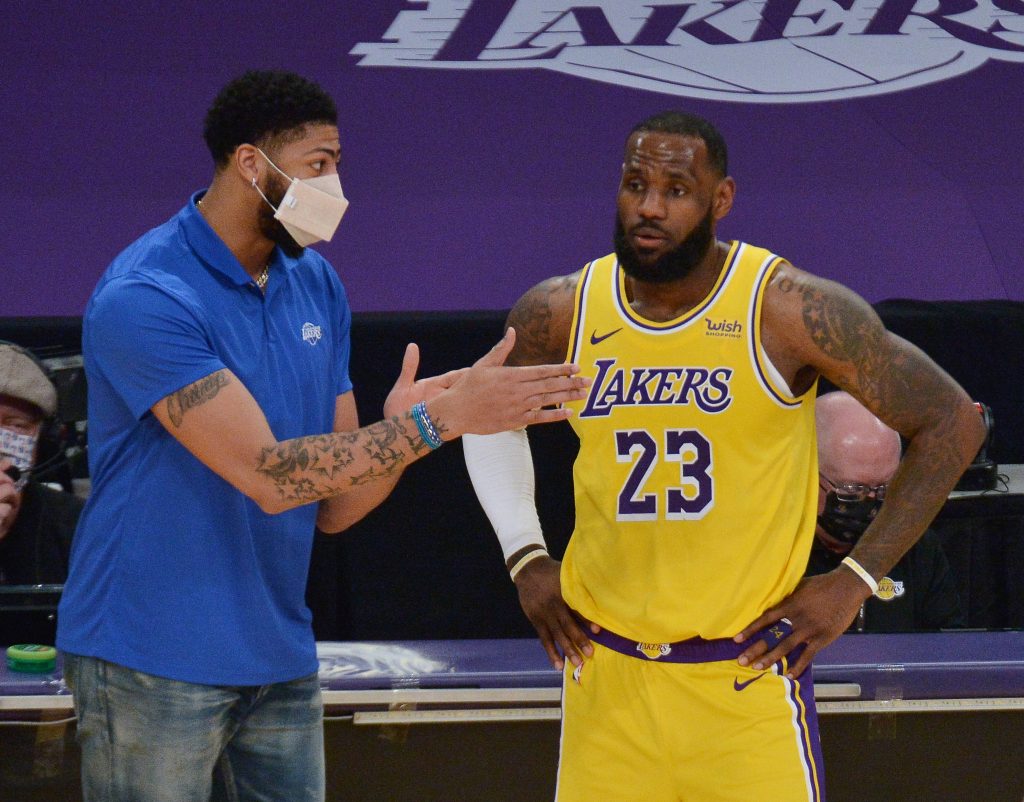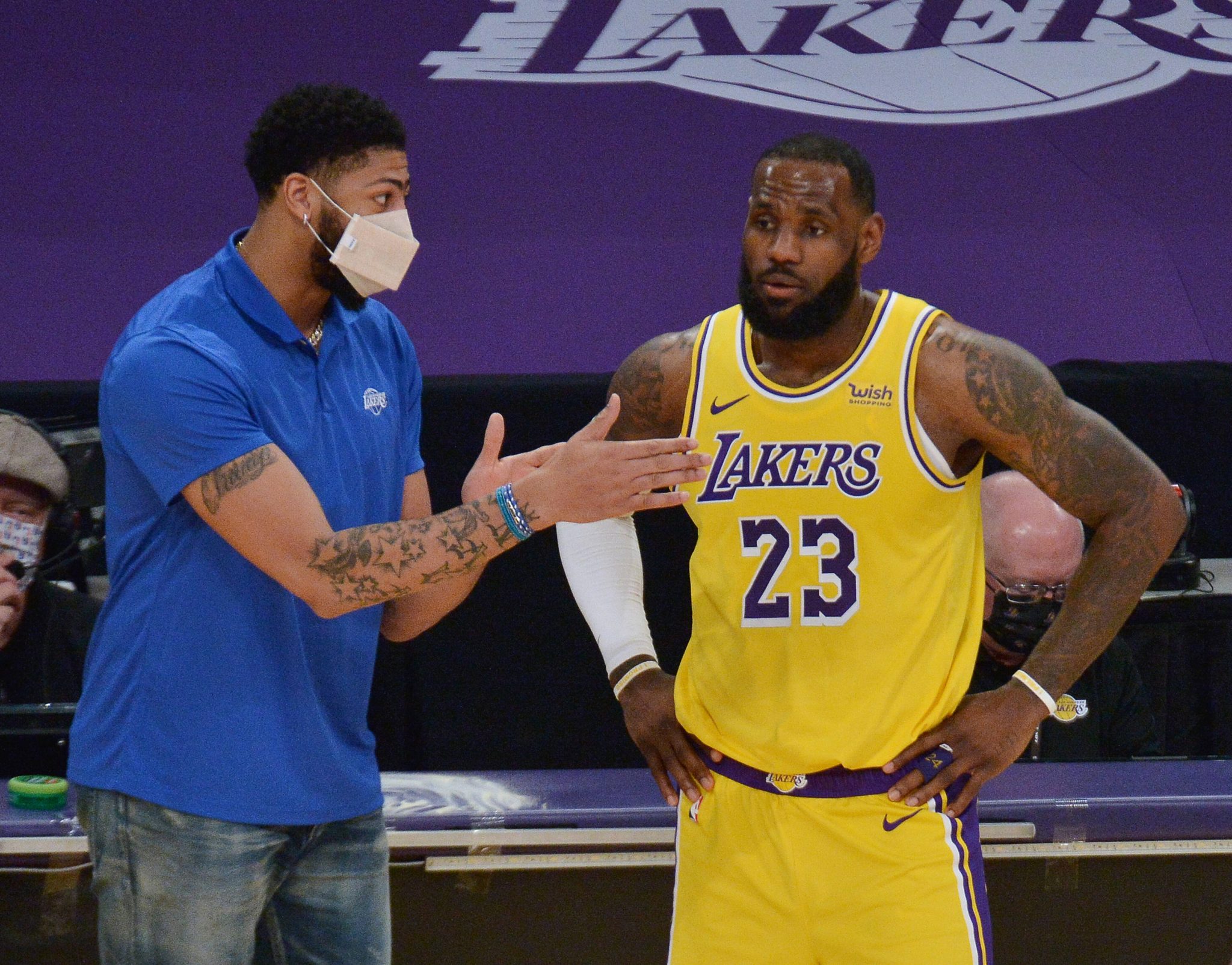 Anthony Davis Stats
Final Appearances: 1
Playoff Appearances: 3
Championship Rings: 1
NBA All-Star Appearances: 8
All-NBA First Team Appearances: 4
Anthony Davis is a giant on the court, with speed, power, and agility all in abundance with the 208cm Power Forward who also sports a wingspan of an eye-watering 2.27m. Davis started out his college basketball career by committing to the Kentucky Wildcats.
With them, he won the NCAA Championship in 2012 where he was also the Blocks leader, a statistic that he excels in wherever he goes. Later on, the Hornets used their 1st pick in the 2012 NBA Draft to bring him to New Orleans. His rookie season saw him as a pick-and-roll threat on offense.
But he bulked up pretty heavily in the next season and under the banner of the New Orleans Pelicans, played out a memorable season that saw him become the youngest player in franchise history to record 25 points and 15 rebounds in one game while also making the All-Star team once the season concluded.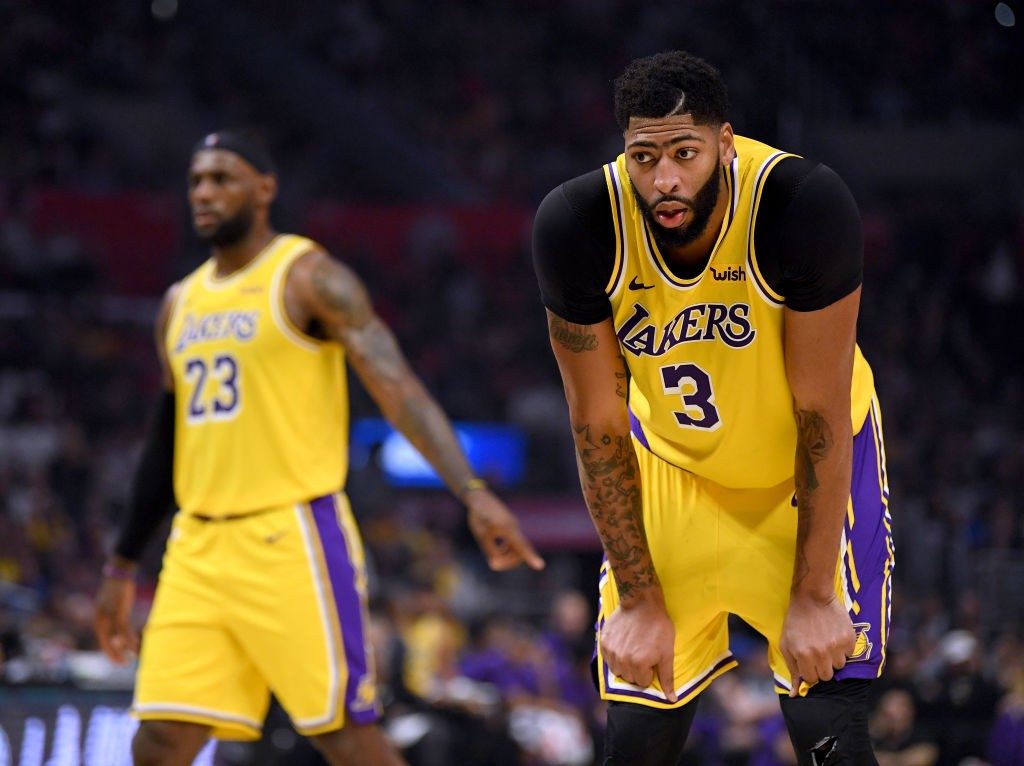 While being one of the best players in the franchise during his time at the Pelicans, Davis never really had the success he deserved, making the NBA playoffs just twice during his time there. So, it was to no one's surprise when he announced that he did want to extend his stay in New Orleans in 2018.
In July 2019, the Los Angeles Lakers traded him for Lonzo Ball, Josh Hart, Brandon Ingram and three first-round draft picks, which included the Lakers' number 4 overall selection in the 2019 NBA draft. And it was here that Davis finally had that Championship ring that he craved as he and LeBron James set the playoffs alight.
Anthony Davis Net Worth and Salary 2023
As of 2021, Anthony Davis has a massive net worth of approximately $130million.
As for his salary, Davis is currently on an astounding $ 190 million contract that lasts for 5 years until 2025. That means he pockets close to $ 38 million each year from his Lakers contract alone. This is excluding his endorsements and sponsorship deals.
That is an improvement on the $ 127 million contract that he renewed at Pelicans in 2016 which saw him take home around $ 25 million yearly. Those are some big numbers but he is a player that certainly deserves it, especially when compared to the contracts of some of the rookies nowadays.
Anthony Davis Family and Personal Life
Anthony Davis is the son of Anthony Davis Sr, who is his father, and Erainer, who is his mother. He is blessed with good genes when it comes to height considering his father is 6'3″ tall and his mother stands at 6'1″.
Davis also has cousins, named Marshaun, Jarvis, and Keith Chamberlain. The latter played professional basketball in Germany. In a peculiar move, Davis trademarked his unibrow sayings in 2012, namely 'Fear The Brow' and 'Raise The Brow'.
Anthony Davis Girlfriend and Children
Anthony Davis keeps his personal life very private and a look at his social media accounts would give you next to no hints about where he stands in his life regarding his relationship with his girlfriend, Marlene P.
Davis was in a relationship with female basketball player, Brittney Griner, after she split with her lesbian partner, Glory Johnson, in 2015. The couple headed in separate directions a few years later in 2018.
Davis has a daughter named Nala, with his wife, Marlen. She was born in 2018 and the couple often posts pictures of the family on social media.
Anthony Davis Endorsements
Anthony Davis has a fair few corporate giants behind him when it comes to endorsements and sponsorships. He is reportedly earning almost $10 million from his sponsorship and endorsement deals alone.
Nike, as they tend to do with the big names in Basketball, are his sponsor. Apart from them, Davis has partnerships with conglomerates such as ExxonMobil, Red Bull, Ruffles and Saks Inc. He is surely next in line to get a sneaker deal too, considering the brand he has become in the past few years.
More NBA Articles:
Follow our dedicated NBA page for more NBA articles and news updates