Let us check out the latest update on Anthony Davis's injury, as there are concerns rising about whether the Lakers star going to miss Game 6.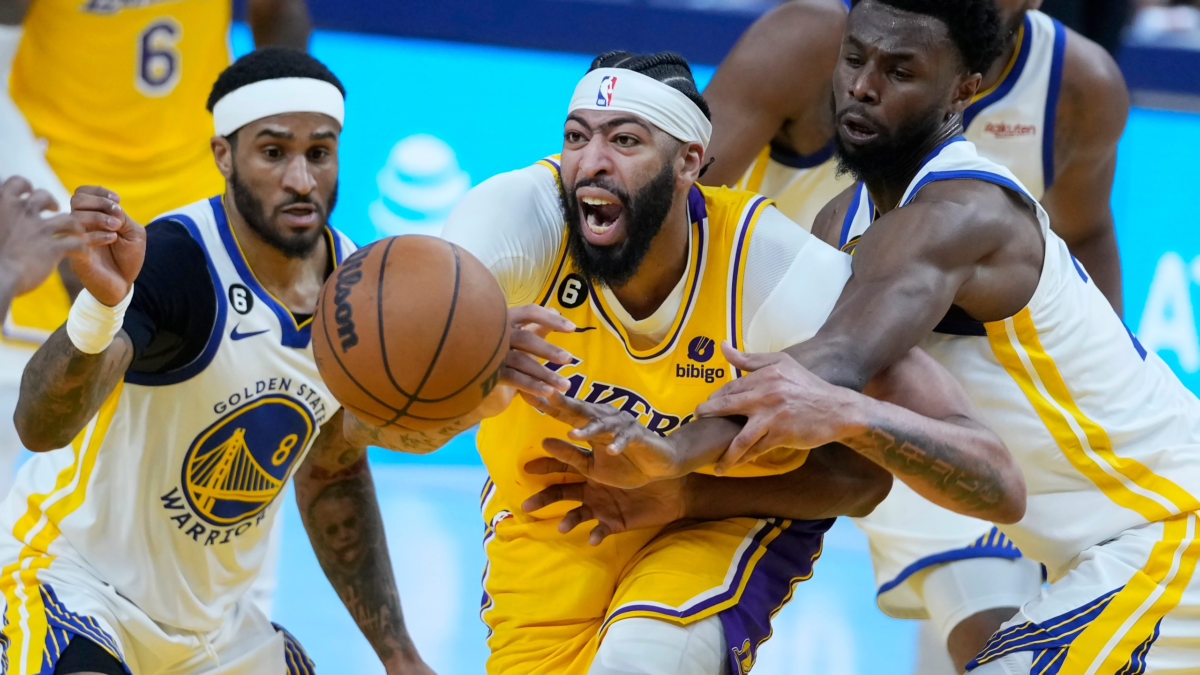 There was a troubling incident involving Anthony Davis, the Lakers' premier player, in a recent game between the LA Lakers and the Golden State Warriors. Davis sadly collided with Kevon Looney during the fourth quarter, which led to a head injury.
Anthony Davis injury update
Following the concerning incident involving Anthony Davis, Turner Sports' Chris Haynes provided updates on his evaluation and condition. According to Haynes, Davis was undergoing assessment at Chase Center, with a potential diagnosis of a concussion on the horizon. The seriousness of the situation was evident as Davis was escorted to the locker room in a wheelchair after the evaluation.
However, a later report from Haynes brought a glimmer of hope, stating that Davis seemed to have evaded a concussion and was showing signs of improvement. This positive development brought relief to both Davis and the Lakers, signaling a potentially smoother recovery process.
Will Anthony Davis miss Game 6
The question on everyone's mind is whether Anthony Davis will be able to participate in Game 6. The answer depends heavily on the official diagnosis of his injury and whether a concussion is confirmed or ruled out. If Davis receives a clean bill of health and is cleared to play, there is a clear path for his return to the court.
However, the tight schedule of the Western Conference Semifinals series between the Lakers and the Warriors adds an additional layer of urgency. With just one day between Games 5 and 6, the Lakers will have to closely monitor Davis's condition and make a timely decision regarding his availability.
Fans can anticipate Game 6, scheduled for Friday evening at 7 p.m. at the captivating Crypto Arena in Los Angeles. As basketball enthusiasts eagerly await further updates, the focus remains on Davis's recovery and his potential impact on the upcoming crucial matchups.
Read More:
How Tall is Lebron James' wife?
Did something happen between Jordan Poole and Kay Adams?
Does Jimmy Butler have a kid? Learn all about the NBA star's family, relationship and more